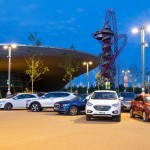 HYUNDAI Motor UK is this year celebrating 10 years in the UK, since the subsidiary was founded in July 2005.
The company says it has invested more than £35.2 million in its dealer network over those 10 years, with more than 70 per cent of the network changing since 2005.
Most recently, Hyundai introduced its new dealer showroom identity combining open space, modern furnishings and the latest technology.

Rockar Hyundai has seen more than 120,000 visitors to the store in Bluewater over the past seven months.
Since its official opening in 2005, Hyundai Motor UK has sold more than 600,000 units, with more than 82,000 cars sold in 2014.  The brand's market share has risen from 1.5 per cent to 3.5 per cent.
Hyundai says it is now the fastest-growing car manufacturer in the UK and that the company's import centre at Tilbury Docks in Essex has grown to three times its original size to accommodate the increased demand.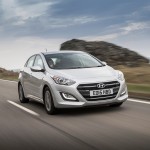 Tony Whitehorn, president and CEO of Hyundai Motor UK, said: 'I joined Hyundai in 2005, and it's fantastic to see how far the company has come in such a short space of time. Our success has been driven by three key areas: our product, our customer and our people. In the past 10 years our product range has been completely transformed.  We have transitioned from a brand with product that was purchased on price and reliability to a brand with product that's now also bought for its looks, technology and comfort.

'The best is yet to come – we are  targeting 100,000 sales in the UK in the next few years, with a long-term goal of being within the top five car brands in the UK in the not-too-distant future.'
You remember buying and selling Hyundais before the millennium? Yes, you did… Hyundai has sold cars in the UK since 1982, through importer Hyundai Car UK. But in 2005, Hyundai Motor UK was formed as an official global subsidiary.
MORE: Ex-Top Gear trio look to have a channel sorted for their new show…
MORE: JCT600 team tackle Three Peaks challenge to raise charity cash
MORE: Time is Money: The trip to London that made me take action
MORE: Online motor finance firm reports record results
On superunleaded.com – Skoda's Invention Is Enough To Make Every Dog's Day