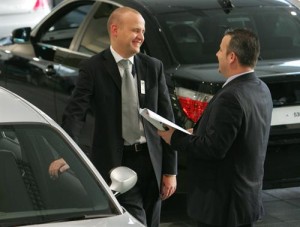 THE Institute of the Motor Industry (IMI) is warning automotive employers not to disregard management training if they wish to reach their maximum potential. 
The warning comes on the back of a two year Return on Investment (ROI) study completed by the IMI this month, which found significant benefits for automotive retail businesses which invest in structured learning and development for management staff. The study showed that only nine per cent of management personnel currently hold a management-related qualification, making them the least trained group in the sector.
The study also found a 118 per cent return on investment when an after-sales dealer network management development programme had been undertaken, and a 212 per cent return from the IMI accreditation in automotive management (AMA).

IMI CEO Steve Nash said: 'The IMI's ROI study clearly demonstrates that management training in all areas will bear fruit for a company's bottom line. In this sector we are often guilty of promoting people on technical ability rather than focusing on the skills that become critically important when they become leaders.
'In fact shockingly, we find that managers are the least trained group of people in the automotive sector; a fact that has clear implications for the efficiency and profitability of a business. This study shows that management training may be one of the most important areas businesses should focus on; with the biggest possible gains achievable in terms of ensuring a business is competitive and profitable in a challenging market environment.'