INCHCAPE plc reported another year of robust profit growth as it released its full-year results for 2015 today.
The company reported revenue growth of 7.8 per cent and an increase in operating profit of 10.3 per cent, and highlighted a strong performance from its diversified worldwide portfolio, including its emerging markets segment which operates in countries such as Peru, Chile and Ethiopia.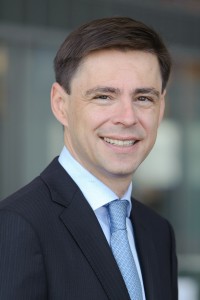 Revenue for 2015 stood at £6.8 billion, up from £6.7 billion in 2014. Reported operating profit was £275.2 million, up from £271 million; while reported profit before tax stood at £262.6 million (up from £255.8 million).

In the statement accompanying its results, the company said it was 'building on its strong fundamentals' to stay ahead of its competitors and successfully adapt to changes in the global automotive industry.
Stefan Bomhard, pictured, Group CEO of Inchcape, said: 'Inchcape's track record of performance continued in 2015. Our robust profit growth was underpinned by our strong positions in a global portfolio of markets, trading across a diversified set of five revenue streams as a distributor and retailer for our world-leading OEM partners.
'The group has converted robust revenue and profit growth in 2015 into strong cash generation, supporting our ability to invest in our brand representation and enabling us to sustain long-term advantage versus our competitors.
'We continue to maintain a strong but efficient balance sheet, with a growing dividend and share buybacks strengthening shareholder returns. We expect to deliver a solid performance in 2016.'

Subject to final approval at the company's AGM on May 26, a final dividend of 14.1p will be paid in June.
Inchcape is one of the leading franchised retailer groups in the UK, partnering many of the world's best-known brands, such as Audi, BMW, Jaguar, Land Rover and Mercedes-Benz.
MORE: JCT600 invests £815,000 in York VW redevelopment
MORE: Hyundai MD to join panel of keynote speakers at CDX16
MORE: Prestigious Autocrat Awards to be held at CDX16
On SuperUnleaded.com: This Electric Corvette Shows That The Future Is Bright