BETH Constantine has been named Car Dealer Magazine's inaugural Woman of the Year at CDX17.
Constantine, retail principal at Allams Skoda in Epsom, had a series of glowing nominations from her colleagues and was awarded the trophy today at the Silverstone event.
The nominations were open to all women working in car dealerships in the UK and our team was inundated with responses praising a wide range of women working in the industry.

Constantine's colleagues referred to her as an inspiration, passionate and hard-working.
She joined the dealership in August 2010 as a sales manager, having been fleet sales manager at Marlborough Isleworth since January 2001, and was promoted to her current position at Allams Skoda in April 2014.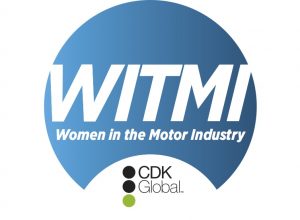 One person said: 'Beth has single-handedly transformed the whole business. She is very hands-on and always approachable.'
Another commented on Constantine's strong leadership, which has taken the car dealership from strength to strength, adding: 'Beth has grown the Allams business over the last five years to become one of the strongest Skoda retailers in the country. In 2016, Allams had a competitive retail share of 6.48 per cent versus a national share of 4.98 per cent.

'Her customers love her service and her business delivers one of the strongest customer retention rates nationally. She also has a very loyal sales team, which has been incredibly stable over the last five years, helping her to deliver the strongest retail performance in the London area.'
Constantine said: 'I am totally overwhelmed at being recognised and nominated and then going on to win this new award. I will share this award with my staff at Allams Skoda, as they help and encourage me as much as I help and encourage them.'
Head of news and features at Car Dealer Magazine Rebecca Chaplin handed over the award to Constantine on the Live Stage at CDX17 with panellists from the Women in the Motor Industry (WITMI) breakout session.
Chaplin said: 'Reading the nominations for Woman of the Year was an absolute joy, but the passion and respect put in by those who nominated Beth made her stand head and shoulders above the rest.
'It's fantastic to get to promote women in the industry at CDX17 and to see the support that WITMI has gained over the years.'
Pictured at top: Beth Constantine, right, receives her award from Rebecca Chaplin
MORE: WITMI panellists to take to CDX17 Live Stage – and who will be our first Woman of the Year?
MORE: How can we encourage more women to work in the automotive industry? Find out at WITMI at CDX17
MORE: Baggott – What I'm looking forward to most at this year's CDX17
On SuperUnleaded.com: Max Verstappen Has The Greatest Tow Car Of All Time