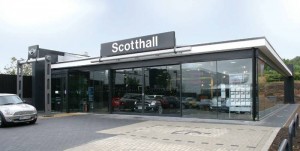 JARDINE MOTORS has sold its Scothall Hampshire BMW and Mini franchise – passing the dealerships on to Toby Partridge, previously managing director of BMW Park Lane.
The sale of the Eastleigh-based dealer follows others in the Scotthall group – starting with that of Scothall Leeds to Pendragon in 2011 – and three  leaves Jardine with just one BMW dealership in the country: Scotthall Milton Keynes.
Commenting on the acquisition, Partridge said: 'I am delighted to have acquired the dealership. I had eight fantastic years running the BMW Park Lane business but I now have the chance to inject my passion for BMW and Mini into my own dealership at a very exciting time for both brands.

'At the same time we will make sure our customers remain at the heart of everything we do.'
Tim Abbott, managing director of BMW Group UK said: 'Under Toby's leadership, we not only achieved impressive growth in our Park Lane business but also completed a major redevelopment of our BMW and Mini showrooms.
'I look forward to working with Toby as our latest owner-driver franchise operator and a key dealer network partner.'
Have you filled in our Car Dealer Power survey yet? It's a great opportunity to have your say, and you could win one of seven great prizes! Click here to enter.