Here's your business, motoring and news round-up for Saturday, July 11
Face coverings could become mandatory in shops
Boris Johnson has hinted face coverings could be made mandatory in shops in England as he urged Britons to go back to work if they can.
The Prime Minister said he wanted to be 'stricter' on insisting people wear mouth and nose coverings in confined spaces where they are meeting people they do not normally see. Downing Street is understood to be looking at the issue, amid suggestions new rules could be introduced within weeks.

Johnson was pictured wearing a face covering for the first time during the pandemic while visiting businesses in his Uxbridge constituency yesterday.
Emirates to cut up to 9,000 jobs
The scale of Covid-19's impact on Emirates has been revealed for the first time with the carrier's president saying they will 'probably' have to cut up to 9,000 jobs.
Emirates had 60,000 staff prior to the crisis and announced on May 31 it had axed roles but did not reveal how many were cut.

Sir Tim Clark told the BBC that the carrier had removed a tenth of its staff, which would leave 54,000 jobs after 6,000 were removed. However, he added: 'We will probably have to let go of a few more, probably up to 15 per cent.'
Royal Mail fined £1.5m over failure to deliver on time
Royal Mail has been hit with a £1.5m fine by the communications regulator for failing to deliver first-class mail on time.
Ofcom said that Royal Mail missed its target to deliver at least 93 per cent of first-class post across the UK within one working day of it being collected.
In the financial year ending in 2019, only 91.5 per cent of first-class post reached its destination on time, Ofcom said. The watchdog said it handed the hefty fine as the group did not provide a 'satisfactory explanation'.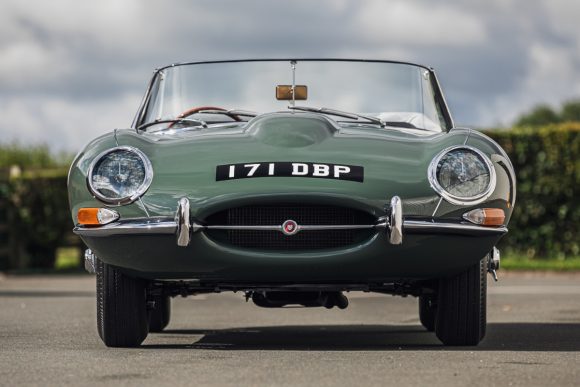 Steve Coogan sends restored E-Type to auction
A rare Jaguar E-Type owned by actor and comedian Steve Coogan is set to go under the hammer at auction.
One of the first 92 right-hand-drive cars produced and one of 56 used as dealer demonstration cars, the E-Type – chassis number 62 – was registered to its first owner in 1961. 
It was sold by Silverstone Auctions in 2016 to Coogan, who fully restored the car in a project that took two years to finish, and he has now put it back up for sale. It is estimated to make £300-350k.
The Gym Group lost 178,000 customers during lockdown
One of Britain's biggest gym chains lost around one in five of its members during lockdown, even though it froze their payments.
The Gym Group said that 178,000 people had cancelled their memberships with one of its 179 gyms, which are mainly across England.
The announcement came as the business prepares to open its doors for the first time in four months after the Government told gyms and nail bars they would be allowed to reopen.
Package holiday firms should issue refunds 'promptly'
Package holiday firms have been told by the competition watchdog to offer refunds to customers whose trips could not go ahead due to coronavirus.
The Competition and Markets Authority (CMA) said it has received more than 17,500 complaints from consumers about the way businesses in the sector are responding to the pandemic.
It has written to more than 100 of the most commonly criticised companies, stating that full cash refunds should be provided 'promptly and without undue delay'. Under consumer law, customers should have their money returned within 14 days for cancelled holidays.
Volvo updates On Call app
Volvo has updated its On Call smartphone app to allow drivers of plug-in hybrid models from the Swedish firm's range to see how their vehicles are using electricity.
The changes, which are brought as part of a wide-sweeping update to the app, allows the driver to see how far they've been driving on electric power alone, as well as their overall electricity and fuel consumption. 
Volvo says that later this year the app will also allow owners to see the impact of their driving on their CO2 impact, as well as the amount of money they've saved by driving in electric mode.
Councils 'in for a shock' as millions lost from parking fees
Councils across England should be braced for an economic shock as they look set to miss out on millions in parking fees and charges, according to the AA.
Figures released by the Ministry of Housing Communities and Local Government show that local authorities looked set to net more than £885m in parking fees alone in the year 2020-2021.
However, the coronavirus pandemic and the resulting lockdown – as well as the suspension of charges throughout the crisis – mean that councils will not get the income that they had budgeted for while planning for the year in February.
London markets bounce
The London markets closed up amid hopes of progress for a Covid-19 treatment.
A warning from ratings agency Moody's that the UK economy is heading for a 10.1 per cent contraction in 2020 – a situation more severe than any other G20 nation – was still not enough to knock the wave of positivity.
The FTSE 100 closed 45.79 points higher at 6,095.41p at the end of trading yesterday. The German Dax increased by 1.15 per cent, while the French Cac moved 1.01 per cent higher.
Chilly start but lots of sunshine
The BBC says England and Wales will be generally dry with sunny spells and patchy cloud today. 
Scotland and Northern Ireland will have variable cloud and sunny intervals with a few scattered showers mostly in the west.
Tomorrow, most will be dry and fine as high pressure builds, bringing spells of sunshine. However, western Scotland and Northern Ireland will see the chance of rain later, but it will feel warmer.
Catch up on yesterday's Car Dealer Live here:
---