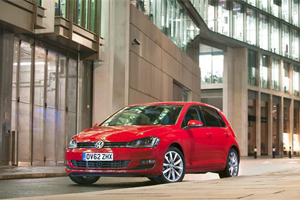 NORTH East car dealer Lookers Volkswagen Teesside is taking an innovative 'open-all-hours' approach by opening a brand new late-night car servicing facility.
In a bid to serve its customers in a way that's more convenient for them, the dealership in Middlesbrough will now keep its workshop open until 2am from Monday to Thursday.
Simon Horabin, franchise director for Lookers Volkswagen North East, said: 'Late-night servicing is already available in the commercial vehicle sector, and we realised it would be brilliant to provide this to car owners.

'We are now able to offer late-night servicing and MOTs in our workshop at Newport Road from Monday to Thursday, with technicians on site until 2am, making it so much easier for customers to book in repairs or routine maintenance when it suits them.'
He added: 'We are always striving to give Volkswagen customers a quality aftercare experience that matches the renowned high standards of the cars themselves, and we are pleased that these extended opening hours will help us to deliver good old-fashioned customer service above and beyond what is normally expected.'
Lookers Volkswagen, which also has dealerships in Darlington and Northallerton, also recently launched an innovative video health check for all vehicles brought into its service workshops, enabling customers to see into the workshop as a technician inspects their car.