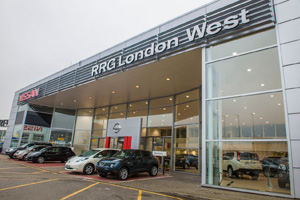 NEW car sales will increase by 2.7 per cent in 2013, if predictions by Trader Media Group prove to be correct.
The firm predicts that sales across the UK will hit as many as 2.1 million units in 2013 – a potential increase likely to be driven by 'continued growth in the private sector'.
TMG even suggest that fleet registrations will be picking up, following the trend that saw the 'flat' market begin to pick up in the last few months of 2012.

There's still work to be done though – TMG suggests that for any real increases, such as getting registrations back to pre-recession levels, the economy still needs to recover, and GDP 'needs to settle above the 2 per cent mark'.
'Last year the UK new car market hit our expectations of growth, driven by consumers looking for more fuel efficient, newer cars with 67% of our consumers saying that motoring costs were their number one priority,' said Trader Media Group's Strategy Director, Tim Peake.
'So perversely the reduction in economic output is leading to a segment of consumers looking to reduce overall costs, resulting in private registrations being up by 13% year-on-year.
'We believe therefore that new car registrations were not driven by pre-registrations but by true consumer demand and that this demand will continue to flow through into 2013, albeit at a slightly slower pace of growth given consumers' ongoing need to reduce monthly costs.

'The other important focus should be on the new and used car total market value. Volume and price improvement seen in 2012 will continue into 2013, therefore leading to the value of the market getting back to pre-recession levels.'