THE all-new Sportage is continuing to be a major success for Kia as the plate-change month of March gets into full swing.
The fourth generation of the compact SUV was launched on Friday, February 5, and, as Car Dealer has already reported, the manufacturer's dealer network took more 1,500 orders for the new car during the first weekend it was available.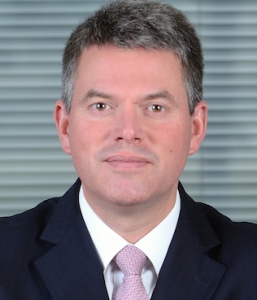 Fast forward a month, and with figures for the first three weeks of sales now in, more than 5,000 orders have been placed for the car.

This week, Car Dealer caught up with Kia's UK managing director Paul Philpott at the Geneva Motor Show, and he was clearly delighted by the numbers.
He told us: 'When you consider that we sold 22,500 Sportages last year, the figures we're seeing now are really encouraging. A lot of existing customers are coming back and wanting to upgrade from their current Sportage or go from something else in the range into new Sportage.
'The design is really well-liked and the quality is much appreciated. And we're also seeing some really good conquest sales, too. If you had a group of dealers here and you asked them what they were taking in, they'd say all sorts. They're taking in Peugeots, Citroens, Toyotas and Fords – even Range Rover Evoques.
'One dealer took a BMW 650i in as a part-exchange for a new Sportage.'

Asked about the trim levels people were going for, Philpott said: 'We're seeing a very rich mix. If we're going to run short of anything, it's going to be the top-end specs. That's where the demand seems to be right now, which is great for us and for the dealers.'
MORE: Dealer support manager appointed as Mitsubishi continues to expand
MORE: 'We don't want a Brexit,' say majority of SMMT members
MORE: Dealers will need to stand out from their rivals, according to the SMMT
On SuperUnleaded.com: Thief Spots Open Car Sunroof, Makes The Most Of The Opportunity