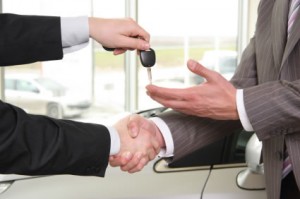 NEW car registration figures rose 14.2 per cent during October, the latest SMMT figures published today revealed – taking the total number of cars registered so far this year past the two million mark.
A total of 179,714 units were registered during the month, taking the total for the first 10 months of 2014 to 2,137,910.
Mike Hawes, SMMT chief executive, said: 'The October new car market outperformed expectations, with registrations showing the strongest growth in a month since March's 18 per cent rise.

'With economic confidence still rising, customers continue to benefit from attractive financial packages on exciting new models.
'We still expect the overall market to level off as we head towards 2015, but the exception to that rule will be alternatively-fuelled vehicles, demand for which will continue to accelerate.'
Today's statistics from the SMMT marked the first time the market has passed two million in October since 2007. Although October's performance exceeded expectations, demand for new cars is set to stabilise in the coming months, as Hawes indicated.
Warm glow
But the increasing demand for alternatively-fuelled vehicles shows no sign of slowing down, with the market up more than 50 per cent in both October itself and the year-to-date.

Richard Lowe, head of retail and wholesale at Barclays, said: 'October basked in the warm glow of September's plate change, as consumers enthusiastically snapped up new vehicles.
'The variety of quality products and tempting finance offers meant that retail buyers continued to beat a path to dealers' doors.
'The current challenge for dealerships is to sell any surplus stock quickly to avoid a glut of unwanted product, which could depress values and potentially impact the successful PCP market.'
MORE: Full-year results will be ahead of expectations, says confident Pendragon
MORE: Vertu Motors announces acquisition of the Taxi Centre
MORE: New car on the Jaguar block packs a powerful punch