Here are the headlines on Friday, October 16
Growing discontent amid row over Manchester restrictions
Tory MPs have stepped up the pressure on Boris Johnson over his handling of the second Covid wave as a bitter row festers between Downing Street and Northern leaders.
Local politicians and the government are at loggerheads over the level of financial support Greater Manchester would get if it is forced, like Liverpool, to accept the most severe coronavirus restrictions – a disagreement that has so far prevented the region from being moved into Tier 3.

Greater Manchester Mayor Andy Burnham, in an impassioned press conference, accused the government of treating the North 'with contempt' and of trying to make it the 'sacrificial lamb' for unproven measures that were being carried out 'on the cheap'.
Chinese Covid-19 vaccine candidate safe
A Chinese Covid-19 vaccine candidate based on inactivated coronavirus is safe and elicits an antibody response, preliminary results have shown.
The research, published in the journal Lancet Infectious Disease, is based on small early phase randomised clinical trials involving 640 participants.

Scientists said those aged 60 and over were slower to respond, with antibodies taking up to 42 days to be detected in blood tests, compared with 28 days for participants aged 18 to 59.
Keyless car technology fuels rise in car theft
Keyless technology has been the driving force behind a rise in car thefts over the past four years, according to new data.
LV General Insurance figures show that between 2016-19 theft claims have risen by 20 per cent, with keyless car thefts accounting for the lion's share of them.
The average cost of these claims ranges from £6,000 to almost £15,000 depending on the type of car. Theft claims also include incidents relating to burglary, leaving the vehicle unlocked or accidentally leaving the keys inside the car.
Shopping centre owner collects 38 per cent of UK rents
Shopping centre owner Hammerson has told investors it only collected 38 per cent of its UK rents due for the current quarter after shop tenants were hit by the pandemic.
The company, which owns Birmingham's Bullring, said it collected 41 per cent of rents across the global business, as the retail sector continues to struggle.
It said that, as of Tuesday, all of its shopping destinations had reopened, with 94 per cent of its tenants allowed to trade in the UK and Ireland.
Motorists back tougher sentences for killer drivers
The majority of motorists back tougher prison sentences for killer drivers, a new survey suggests.
An RAC poll of 2,800 drivers indicated that 40 per cent believe courts should be able to hand down life sentences for causing death by dangerous driving.
A further 15 per cent think maximum sentences should at least be increased from the existing level of 14 years.
UK's wettest day ever recorded
The UK had its wettest day on record after Storm Alex hit earlier this month, with enough rain falling to more than fill Loch Ness.
Met Office data show Saturday, October 3, the day after the storm, was the wettest day since records began back in 1891.
Rainfall was widespread, with an average of 31.7mm falling across the whole of the UK and beating the previous record of 29.8mm on August 25 1986.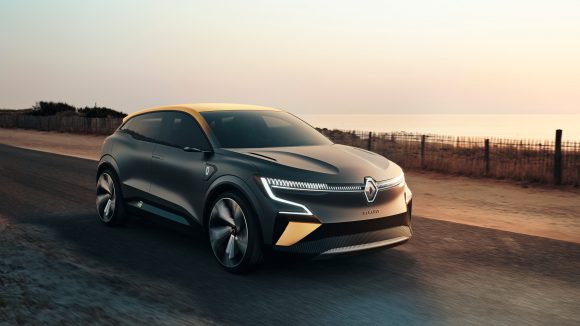 Renault signals future EV intent with Megane eVision concept
Renault has showcased its vision for the future with the Megane eVision concept.
Unveiled at the French manufacturer's eWays event, the concept will be the first Renault to use an advanced CMF-EV platform and kicks off a commitment by the firm to reduce its CO2 emissions by 50 per cent by 2030.
The hatchback features 'one of the thinnest batteries on the market', according to Renault, which works alongside a compact powertrain in order to deliver a spacious and practical cabin.
Quieter spell of weather
Today many parts of the country will experience cloudy conditions with scattered showers or patchy drizzle, especially in the east and north says the BBC. It will be brighter in the south and west.
Tonight will be quite overcast for most of the country. Patches of drizzle and scattered showers will be possible at times. It will turn chilly under any clear breaks in the west and southwest.
Tomorrow will be quite overcast and dull for the majority of the country with scattered showers and patchy drizzle possible. Some localised sunny spells are possible in the west and the south.