NISSAN has announced that Paul Willcox will return to Nissan Europe as its new chairman.
Willcox will leave his current position as managing director at Volkswagen Group UK 'with immediate effect' after just three months. He will rejoin Nissan Europe where he was previously vice president, sales and marketing.
The Japanese car maker says the appointment is part of 'senior management and organisational changes designed to further strengthen operations in Europe and worldwide'. Willcox will report to Trevor Mann, Nissan global chief performance officer.

Mann said: 'I am delighted about Paul's appointment. With his deep knowledge of Nissan and strong leadership, I am confident that Paul will succeed in achieving our European performance objectives.'
Willcox's position at Volkswagen Group UK will be filled by Paul Willis from February 1, 2014.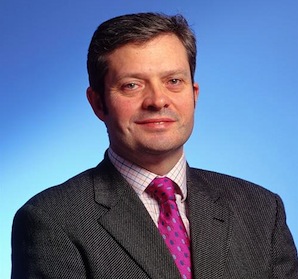 Willis headed up the Volkswagen passenger cars brand between February 2000 and 2008 before going on to become managing director of Volkswagen Group Ireland.
Before joining the group in the year 2000, Willis gained a wealth of experience working for BMW, Mazda, Toyota and Ford.

Willis will leave his current role, which he has held since June 2011, as chief operating officer, sales and marketing, for Skoda China.
Willis said: 'I'm delighted to be returning to the Volkswagen Group in the UK. The Group is going from strength to strength and now holds close to a 20 per cent share of the UK car market.'