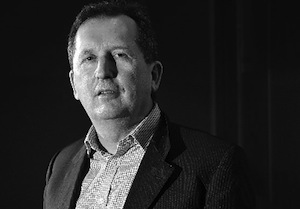 CAR retailer Pendragon reported profit before tax up £4.9m to £38.9m during 2013 in what chief executive Trevor Finn hailed as a 'strong' performance.
New UK retail sales at the group, which represents more than 20 brands in the UK and the USA, grew on a like-for-like basis by a healthy 18 per cent, while the number of online visitors grew 22 per cent, reflecting the growth of Evanshalshaw.com, Stratstone.com and Quicks.co.uk.
Aftersales, the company's largest area of profitability, grew retail sales by three per cent in the second half of the year following the trend in new car sales.

And used performance continued to outperform the market with volume up seven per cent on a like-for-like basis.
All in all, the impressive performance of the group led to underlying earnings per share of 2.3p, up from 2.0p in the previous year and a proposed final dividend of 0.3p per share.
Mr Finn (pictured) said: 'Continued strong performance in the used, aftersales and new sectors has generated a material step forward in profitability. Underlying profit before tax is up 21 per cent in the period and the Group continues to achieve record used performance, with volume growth of seven per cent.
'We are very encouraged by the second-half performance in aftersales which provides verification that the vehicle parc is recovering, as a result of the growth in new car sales.

'Our online performance continues to surpass expectations growing by 22 per cent. The group is in a strong position with its leading UK retail business, strong balance sheet and the continued delivery of strategy in the used vehicle sector.'