Kia has revealed its most powerful sports saloon car ever – the Stinger GT – a car it believes will offer former Saab buyers the chance to be different again.
The five-seat fastback sports saloon – unveiled at the North American International Auto Show in Detroit – will arrive in the UK with a twin turbocharged 3.3-litre V6 engine, producing 365bhp.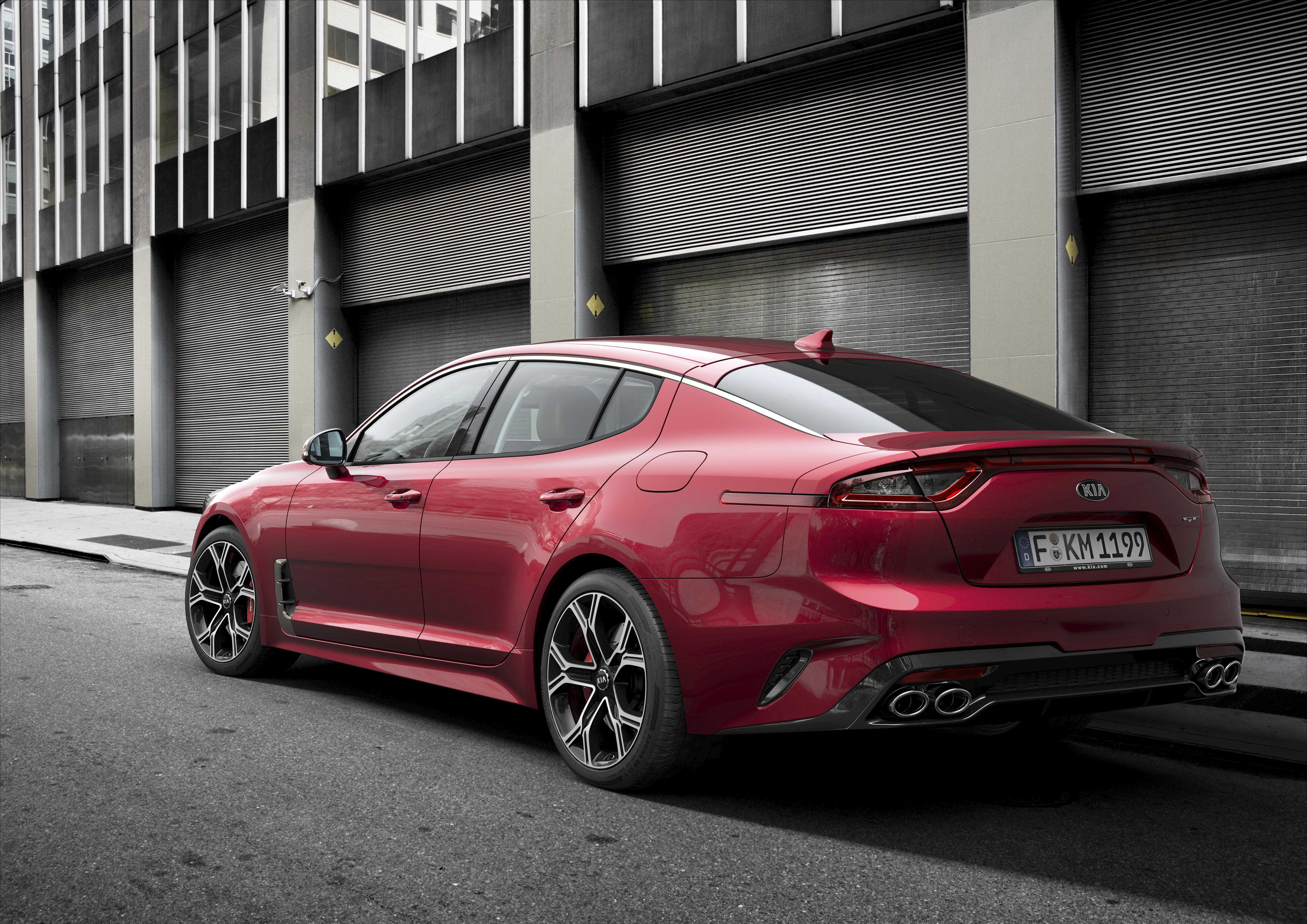 Kia says the car will crack 60mph in around five seconds, have a top speed of 167mph and feature an eight speed gearbox and rear wheel drive when it goes on sale here in October.

Here's the Kia Stinger GT. It's a lot bigger than you'd expect. Looks longer than a 4 Series. pic.twitter.com/mpsBXnNx22

— James Baggott (@CarDealerEd) January 8, 2017
But the manufacturer says it isn't targeting the obvious rivals from BMW, Audi or Mercedes – instead it believes the Stinger GT will be the sort of car former Saab buyers might buy.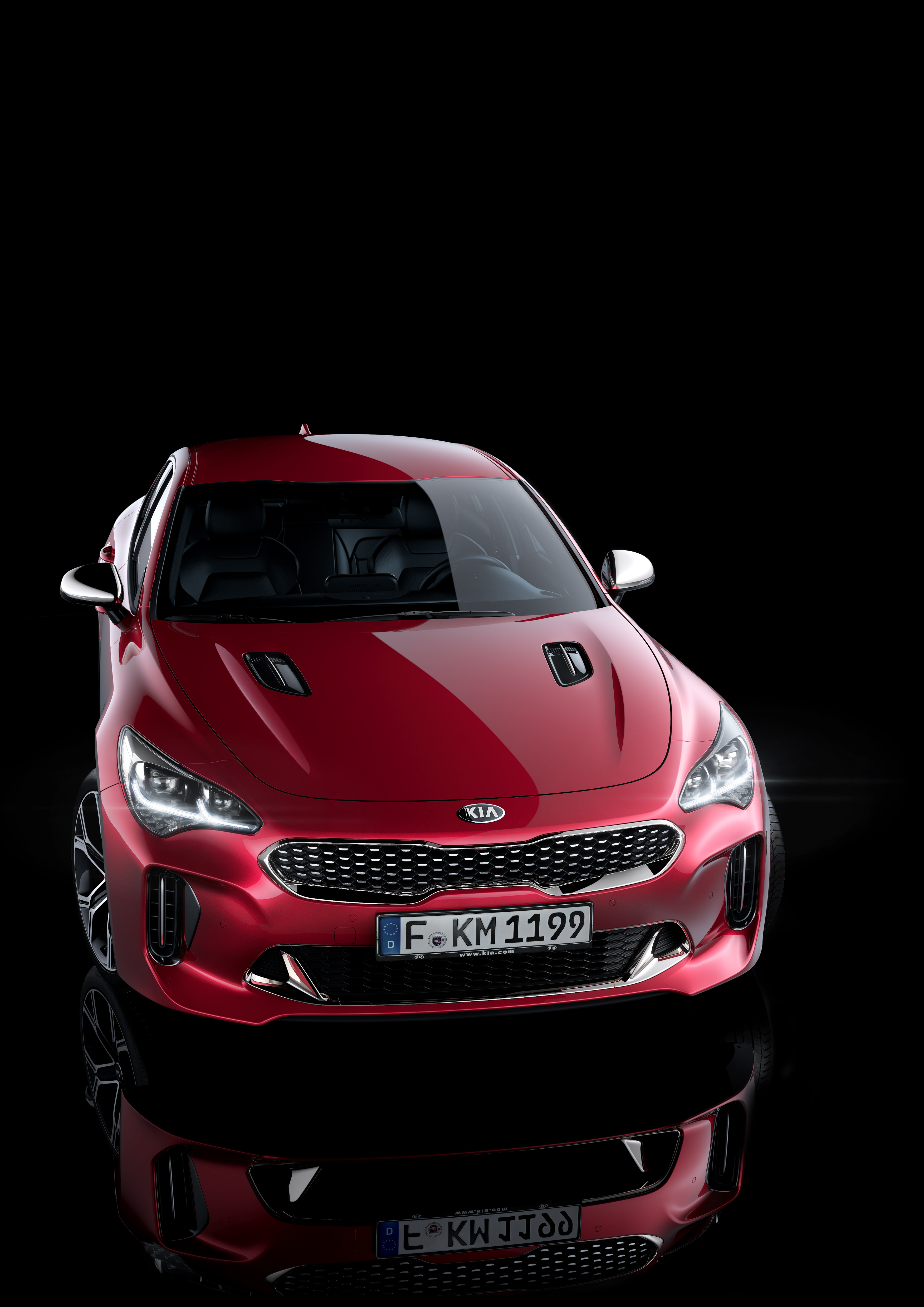 A spokesman said: 'This is a car for buyers who want something different – the anti-German brigade who used to buy Saabs. Doctors, accountants, architects, those people who want individual styling, a larger car and value for money.'
Saab stopped selling cars when it went bankrupt in 2011. It was bought by a Chinese-Swedish investment group in 2012 which promised to restart production, but that hasn't happened. It traditionally sold in low volumes to buyers looking for an alternative to the mainstream offerings.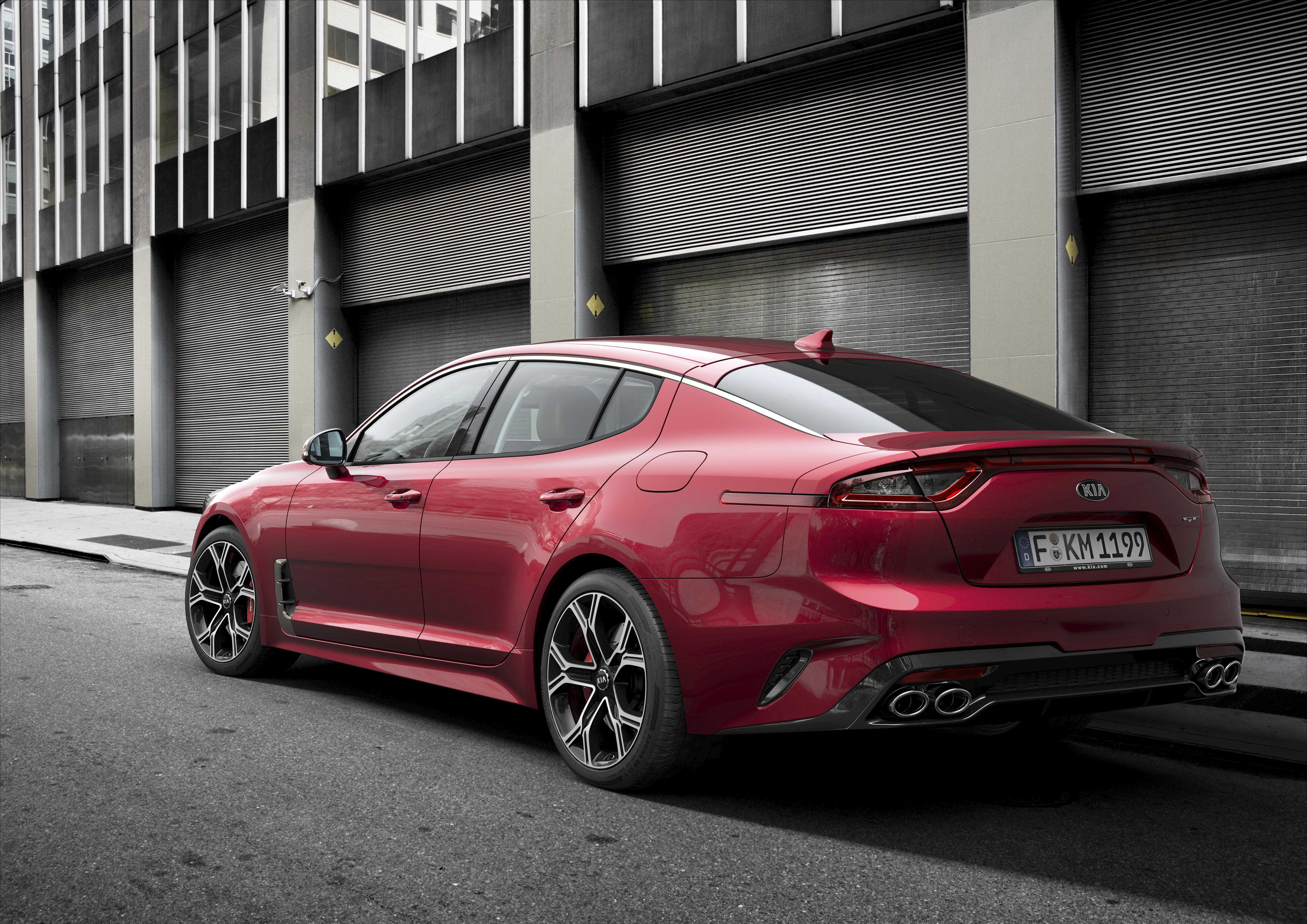 Kia doesn't expect to sell huge volumes of the Stinger GT in the UK either – the spokesman said 1,500-2,000 a year would be a huge success. 'America will be the largest market for this car,' added the spokesman.
The Stinger GT is a direct evolution of the concept car that first debuted at the Frankfurt Motor Show in 2011, penned by Kia chief design officer Peter Schreyer.
Featuring four oval exhaust pipes, wheel arch gills, an integrated rear diffuser, LED headlamps and Kia's signature 'tiger nose', the Stinger GT certainly has those sporty looks. And with former BMW man Albert Biermann behind the chassis, which has been honed on the Nurburgring, performance is at its core.
He said: 'I think, for the Kia brand, the Stinger is like a special event because nobody expects such a car, not just the way it looks but also the way it drives. It's a wholly different animal.'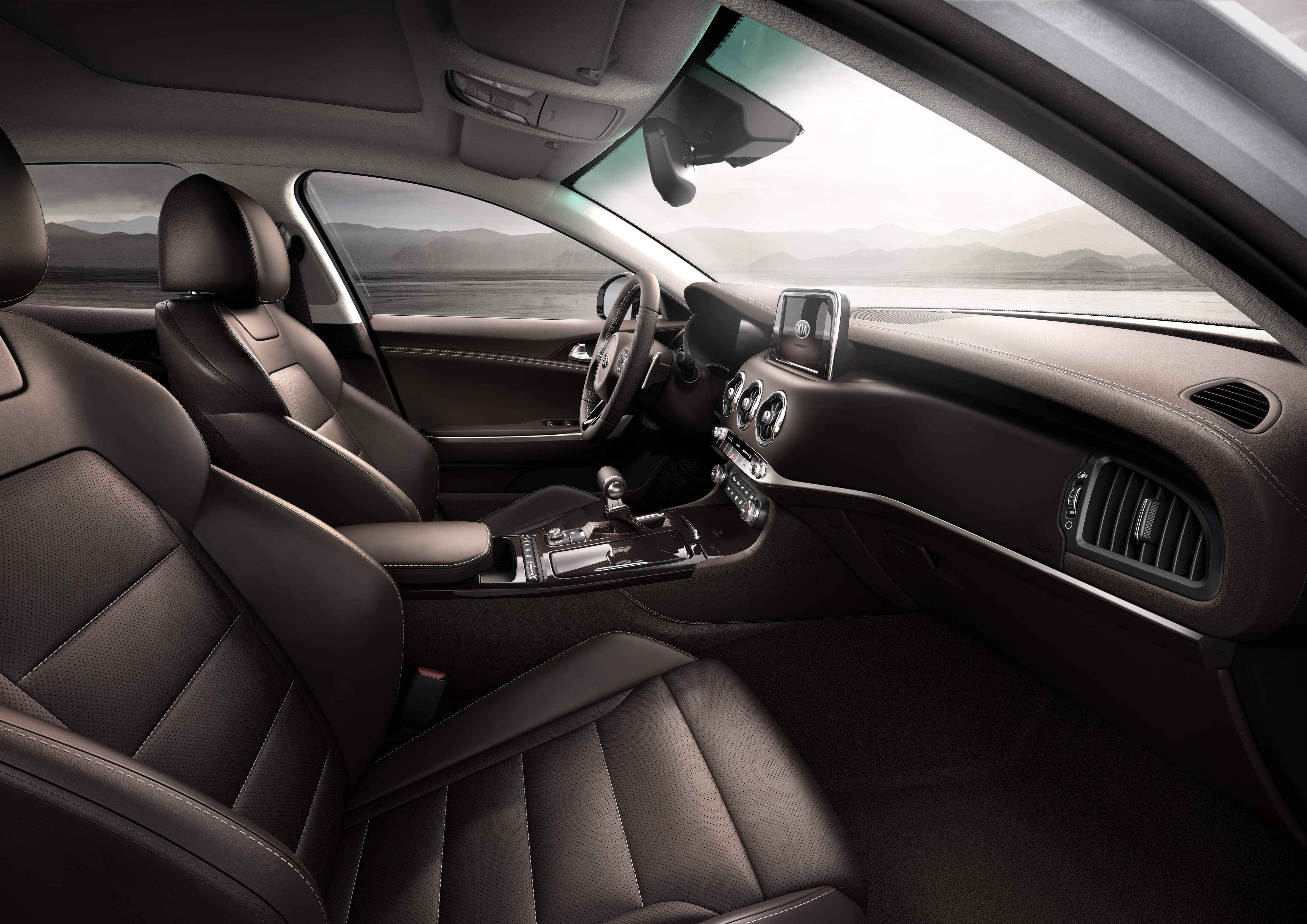 A 2.0-litre turbocharged four-cylinder engine will also be available in the Stinger GT, producing 255bhp. However, this is not coming to the UK – well, not just yet anyway.
'The Stinger GT is a car for performance saloon enthusiasts who might have bought one from the likes of Ford or Vauxhall in the past but were put off by the fact they were produced by manufacturers selling 350,000 cars a year,' added a spokesman. 'This is will be imposing, more individual, luxurious and exclusive.'