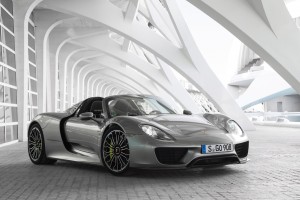 PORSCHE has announced it is recalling some of of its 918 Spyder hypercar.
It says it is recalling 205 models of the 918 it produced over concerns about 'defective chassis components'.
Porsche says it is purely a precautionary measure after 'in-house quality inspections identified a bad batch of parts, whose functionality cannot be guaranteed'.

No complaints have been made by customers, says Porsche, and no parts have actually broken.
The car owners affected have been contacted by their dealerships, who will arrange a workshop visit in 2015. The change is expected to take two days, and will be done free of charge.
A Porsche Cars GB spokesman said only a few cars in the UK were affected.
MORE: Google unveils its driverless car