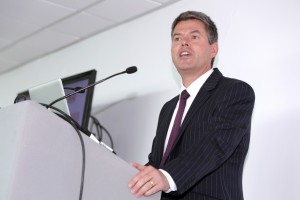 WITH an incredible line-up of 15 speaker slots at this year's Car Dealer Conference, there was no shortage of advice and guidance on offer for the 300 or so delegates present at Rockingham Motor Speedway on Friday.
Here we present some quotable quotes from the speakers on the day – and don't forget, you can read more about the conference in issue 77 of Car Dealer magazine.
'We took the decision back in 2007 when we launched Cee'd from our brand new plant in Slovakia that we were going to put a seven-year manufacturer's warranty behind it. Still today, that's industry-leading, unless lifetime means only to a certain number of miles.' – Paul Philpott, managing director, Kia Motors UK.

'Your prospect customers are no longer local – they're national. They come from anywhere up to 300 miles away. You're not just serving your local territory any more.' – Philip Nothard, Black Book editor (retail and consumer specialist), CAP.
'Deal with it the right way and you can emerge from a public relations crisis with your dignity in place. And if there is a crisis, use common sense. There are plenty of examples over the years where people have done the wrong thing and taken the wrong action without taking a step back.' – Andy Francis, director, Performance Communications.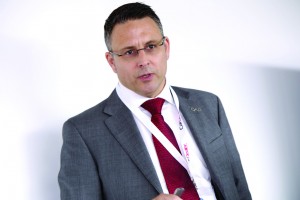 'David Cameron has offered us a referendum on the EU – whether we stay in or come out. I can tell you now that the EU has so integrated itself into our laws that we can't pull out.' – David Combes, managing director, Lawgistics.
'Consumers have so much more choice these days. Back in 2010, there were six million YouTube videos watched on a monthly basis. By 2013, that amount had doubled – 12 million YouTube videos watched in a month.' – Scott Sinclair, industry manager automotive (dealers and parts), Google.

'Why should social media be part of your marketing strategy? A lot of people are on social media, all speaking about you and you have the opportunity to go and speak to them. You can engage with them on a personal level and increase the interaction with your business.' – Guy Howland, digital marketing strategist, GForces.
'It really goes without saying now that you need to be on mobile. Without mobile, you're cutting yourself out of a huge section of the audience. And that mobile audience is probably engaging with you across other formats.' – Jim Murray-Jones, Sun Motors and Sunday Times Driving.
'It's companies with sound policies, financial strength and good practices who will continue to thrive in the current market. We're a sub-prime lender and we pride ourselves on our sound policies, good practices and financial strength. These attributes have enabled us to weather the storms over the last 23 years.' – Steve Hargreaves, Glenside Finance.