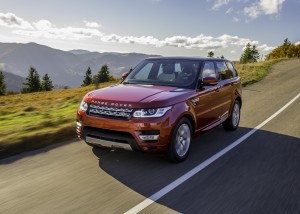 LAND ROVER is conducting a voluntary safety recall following the discovery of a fault with the operation of the door latch on some of its cars.
The problem affects 2013-16MY Range Rover and Range Rover Sport vehicles.
Land Rover has established that a software issue on these vehicles may lead to the doors being unlatched, with no warning of this on the dashboard.

The modifications made to affected vehicles will be made free of charge and the company says 'every effort will be made to minimise inconvenience to the customer during the short time required for the work to be carried out'.
Letters will be arriving in the next few days advising the 35,000 affected UK owners to drop in at an authorised repairer or retailer.
Car Dealer was told the remedial work needed should take no longer than 20 minutes.
In the meantime, customers are advised to keep driving their cars unless symptoms of the problem show themselves.

Asked how the issue emerged, a company spokesman said it was spotted during JLR's 'field reporting and analysis process' and that no-one had been injured or involved in an accident as a result of the fault – either in the UK or elsewhere.
And contrary to some reports circulating today, 'the problem has nothing to do with keyless entry,' the spokesman added.
MORE: Volvo Cars buys 100 per cent of Polestar
MORE: Constitution Motors unveiled as official vehicle supplier of Norwich City FC
MORE: VW's £100,000 fuel-efficient super car bought by dealership
On SuperUnleaded.com: We Drive A Car With Our Minds, This Is Not A Joke