A great mix of luxury and economy, this is a car that has already won plaudits. But what did our reporter Jack Evans think?
What is it?
The original Lexus marked the start of a transition for big cars – it was one of the first large SUVs to adopt a hybrid powertrain and as such showed that just because a car was large and luxurious, it didn't need to be uneconomical. This latest incarnation hopes to build on this ethos, adding improved comfort and material quality into the mix.
What's under the bonnet?
The best-selling engine will undoubtedly be the headline 3.5-litre V6 hybrid unit. By itself it produces 259bhp, but when combined with a 123kW electric motor, it puts out 308bhp along with 335Nm of torque driven through a CVT automatic gearbox to all four wheels. Returning 51.4mpg and emitting 120g/km, there's no doubt that most drivers will go for the hybrid. However, Lexus is also offering the RX with a 2.0-litre petrol engine that we've previously seen on the smaller NX model.

What's the spec like?
Offered in four specifications – S, SE, Luxury, F-Sport and Premier, the RX has a dizzying array of options for both the interior and exterior. Buyers of base-model cars will still see an eight-inch media display with navigation and Bluetooth connectivity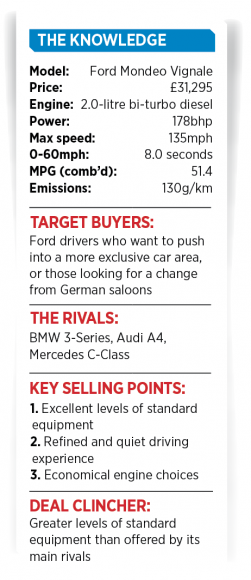 included, though. Standard equipment also includes dual-zone climate control, along with front and rear parking sensors. Head up to Premier trim and you'll see a fantastic 12.3-inch display dominate the front of the cabin. Intuitive and clear, it's a real focal point of the car.
Remember, though, that the equipment does come at a cost, with the RX 450h S starting at £39,995, climbing to £57,995 for the Premier.
What's it like to drive?
The RX unfortunately suffers from what you could call the 'drone problem'. Upon heavy acceleration, the entire powertrain lets out such a racket that even Lexus' attempts to quieten the cabin with added sound damping can't get rid of it. However, this is really splitting hairs. For the rest of the time, the RX is comfortable, quiet and genuinely relaxing to drive.
What do the press think?
Auto Express said: 'The new Lexus RX is bigger, more powerful and more efficient than ever, and it looks the part too.'

What do we think?
The Lexus is a good-looking alternative to other large SUVs and thanks to lower emissions, it's much cheaper to tax than rivals, too. There are high levels of interior equipment, and the fit and finish is excellent. Where the RX needs to improve is the engine, as the hybrid unit now feels noisy and lethargic, especially when compared to some ultra-efficient diesels. However, if lower running costs are important to buyers, this RX is a very good choice.