The new edition of Car Dealer is out now – and it's crammed with unmissable news, views, reviews, interviews and features!
Issue 183 is free to read and download – here's a taster of what we've got for you…
Interview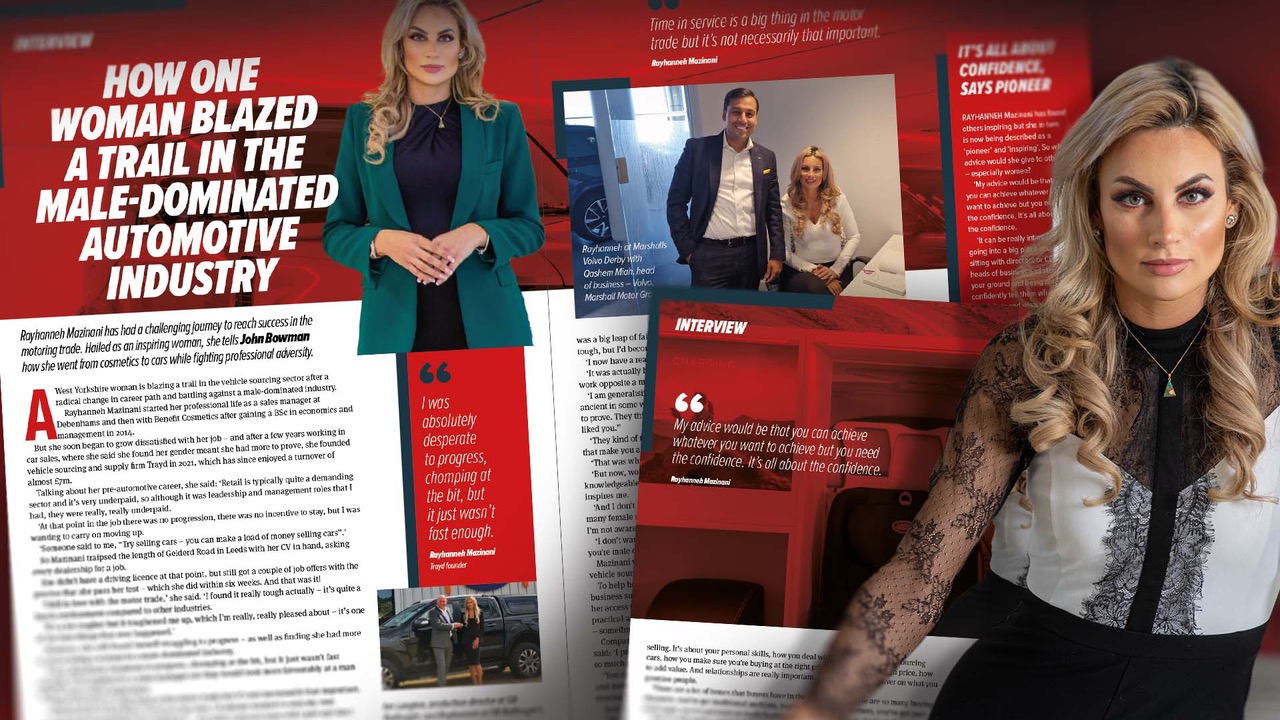 Rayhanneh Mazinani has been hailed as an inspiring figure for women in the automotive industry.

She told John Bowman about her hard-fought journey to create her own vehicle-sourcing business and how it's harder to compete against a man than it is to work opposite one, as well as giving her tips for success.
Dashboard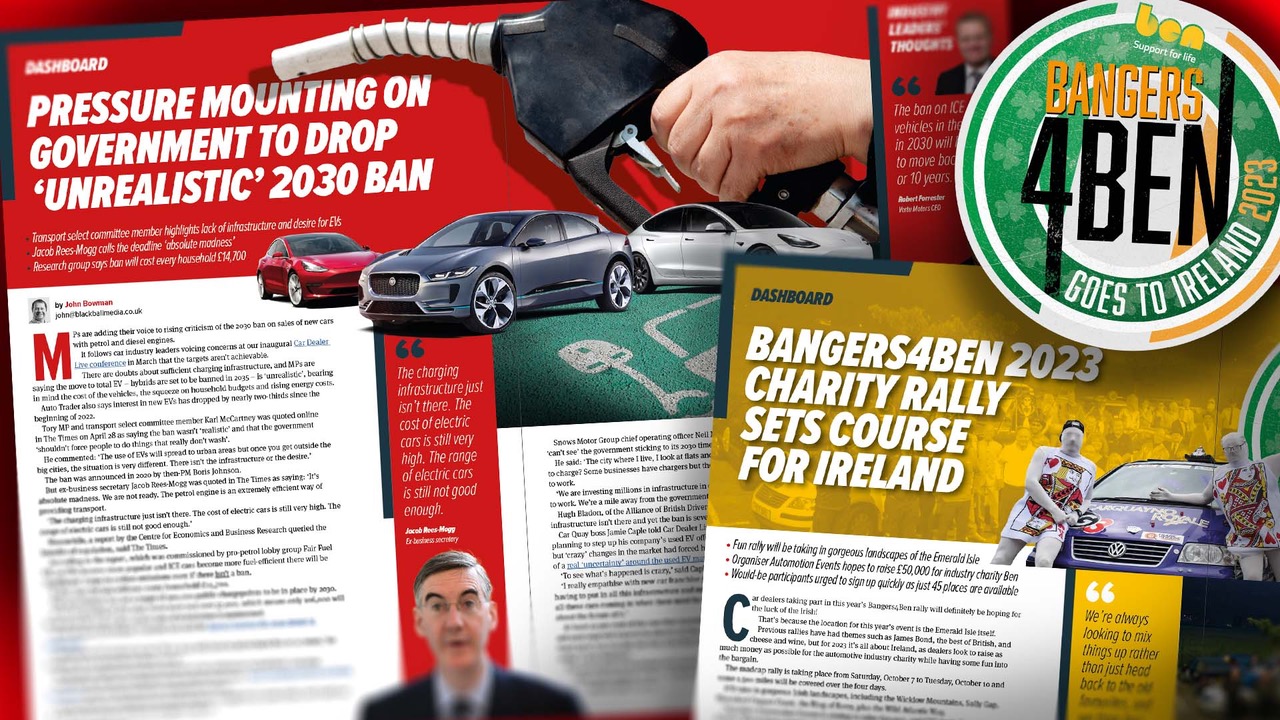 With the ban on sales of new petrol and diesel cars just seven years away now, there are serious concerns that the UK simply isn't ready for it. The question then is, will it be pushed back – and is anyone brave enough to make that call?
We've also got the lowdown on this year's Banger4Ben rally, which for 2023 will be heading to the Emerald Isle to raise funds for the automotive industry charity. Find out how you can take part in this madcap event that has a serious side.

Forecourt
James Baggott and colleagues Jack Evans and Ted Welford took to the road for a trio of tests, trying out Maserati's Grecale GT, the Mini Electric Convertible and our cover star the BMW X7 M60i.
Find out what they thought of the Italian mid-size SUV, Mini's battery-powered cabriolet and BMW's largest off-roader.
Features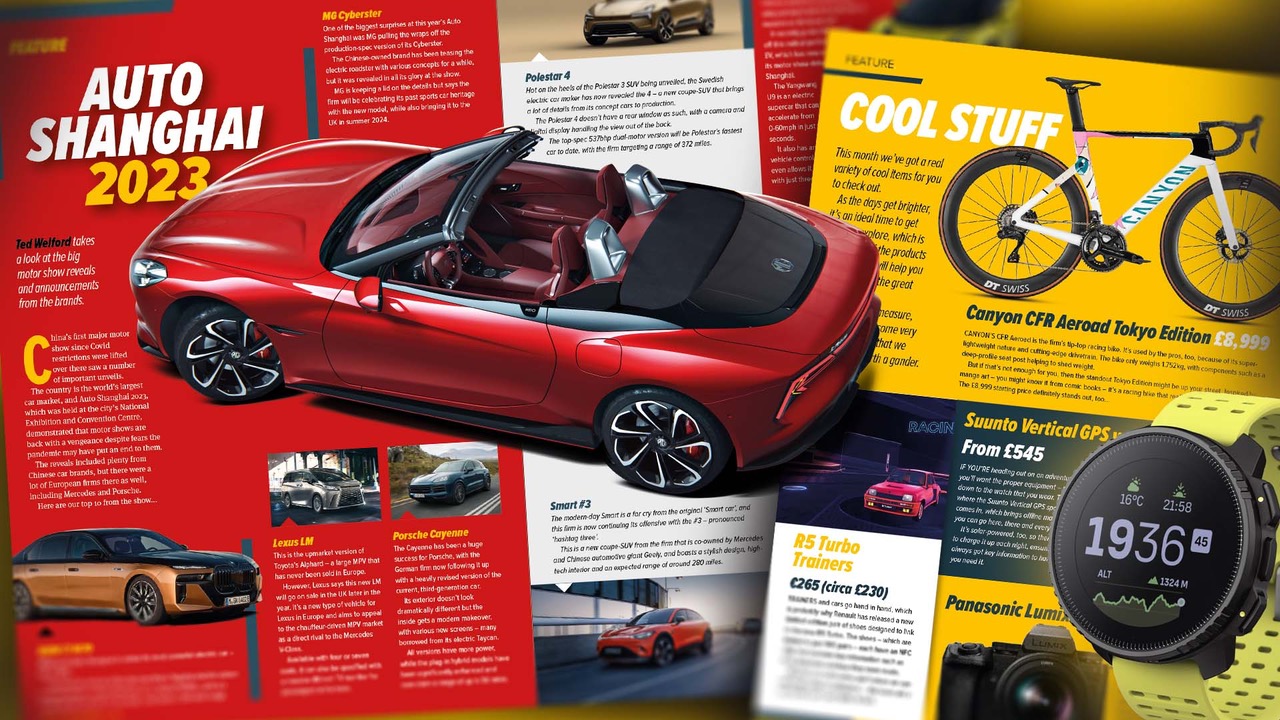 China's first major motor show since Covid restrictions were lifted over there saw a number of important unveils. Here are our top 10 'takeaways' from Auto Shanghai 2023.
We also bring you some of the latest cool products for enjoying the great outdoors now that (whisper it softly) summer seems to be making an appearance.
Car Dealer Power 2023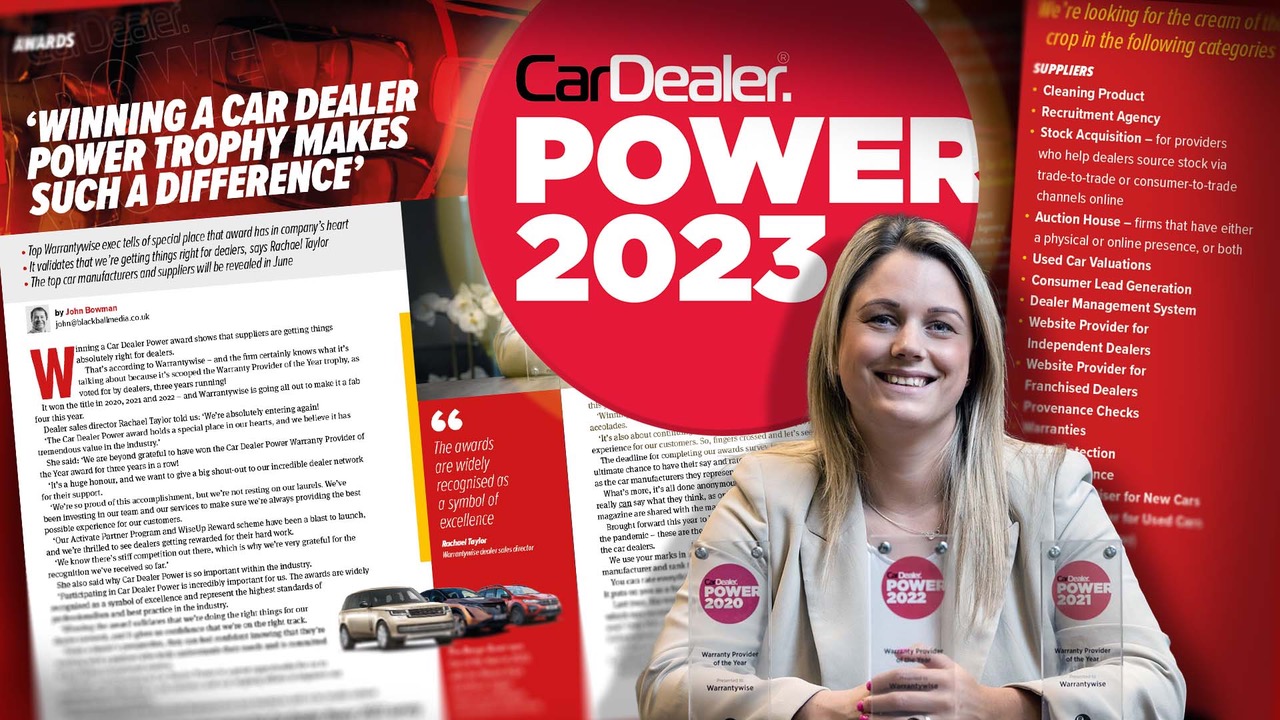 As the deadline for voting in this year's Car Dealer Power closes, we hear from Rachael Taylor at triple winner Warrantywise, who tells us just how much getting a Power award means – and why the company is hoping to make it four in a row this year!
Columns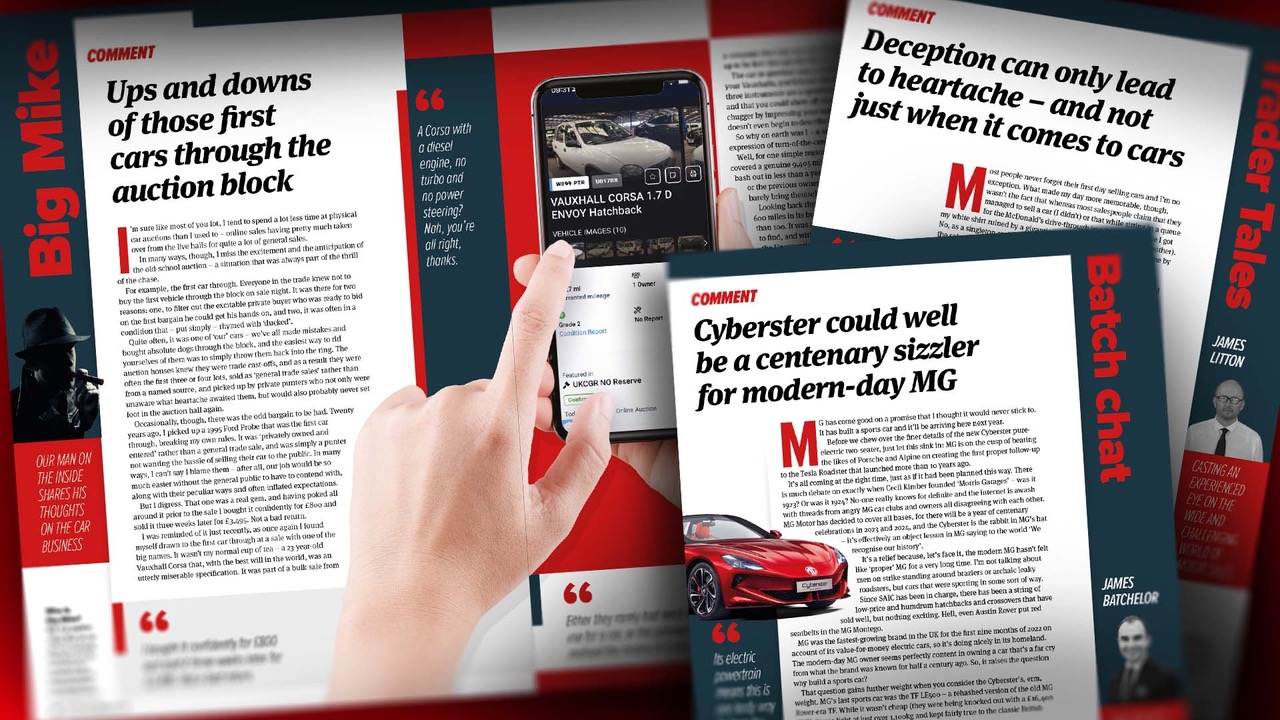 James Batchelor reckons MG's Cyberster may turn out to be exactly what the manufacturer needs
Our popular mystery dealer columnist Big Mike ponders the vagaries of that first car through the block at auction houses
Meanwhile, automotive retail consultant James Litton draws a parallel between the perils of dating and dressing up dealership cars
Round-ups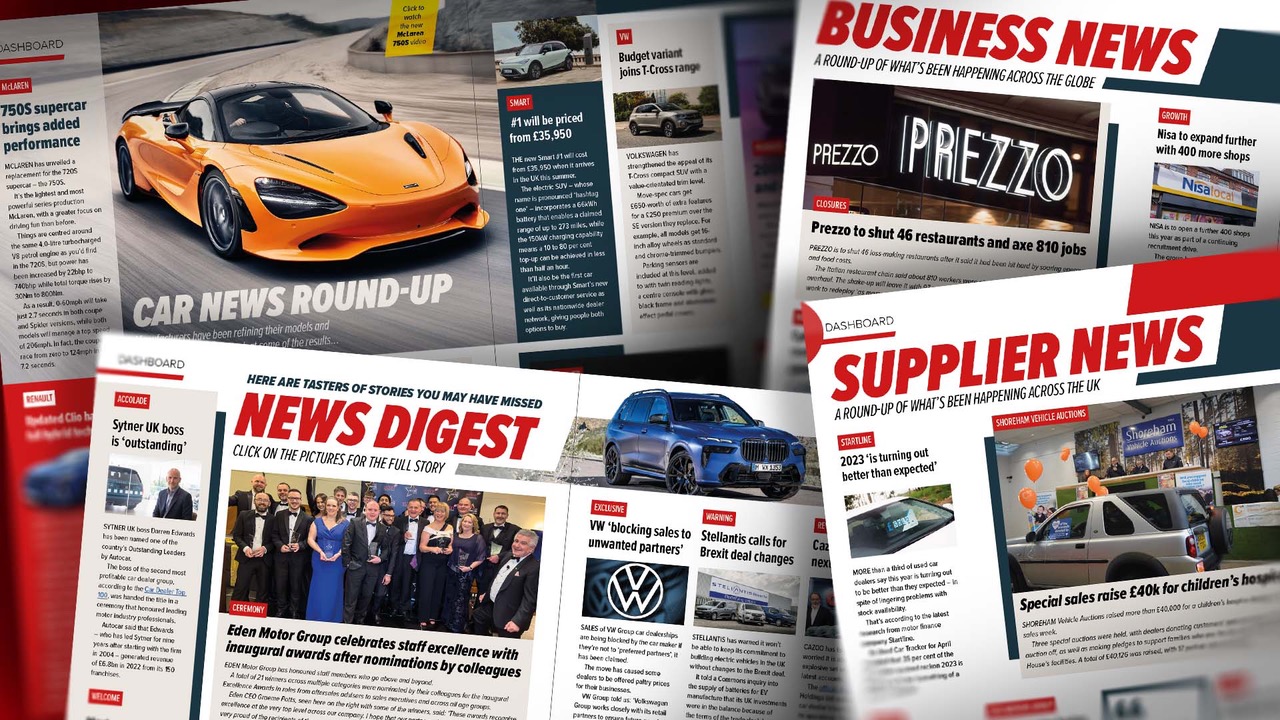 Our four-page news digest has loads of the biggest automotive industry stories – including exclusives – in bite-size pieces. And if you want to read them in full, simply click on the boxes!
There are business and supplier updates as well, plus a look at what car manufacturers have been up to recently.
Also inside…
In our regular finance section, First Response digital marketer Richard Pygott talks about exciting changes that have been taking place at the company.
Meanwhile, in this month's Feedback, a dealer seeks advice about a customer who wants a suspiciously quick refund, we have more memes from the industry, plus there's our picture of the month, which this time round sees a new record being set by Lamborghini.
This is just a taster of what's crammed in the 52 pages of issue 183 of Car Dealer – which you can read and download for free via Issuu.
How to read the magazine
The easiest way to access it all is by clicking on the digital magazine at the top of this page.
For a quick video on how simple it is to read Car Dealer online, click below:
Want to read it on your mobile device? It's also viewable in the Issuu app, both for iOS and Android. Switch your notifications on and you'll get an alert every time a new magazine is published.
Want to make sure you're kept informed about new magazines being published? Subscribe to our email newsletter and you'll be contacted as soon as each issue is released.
And for daily breaking news updates, join our WhatsApp group to get them sent straight to your phone.
Email us via the website here to get a link to join.