Don't say we never spoil you… We've got an absolute Christmas cracker of a Car Dealer Magazine for you this month, with the latest edition numbering a massive 96 pages!
Here's a taster of what you can find between the covers…
Used Car Awards 2021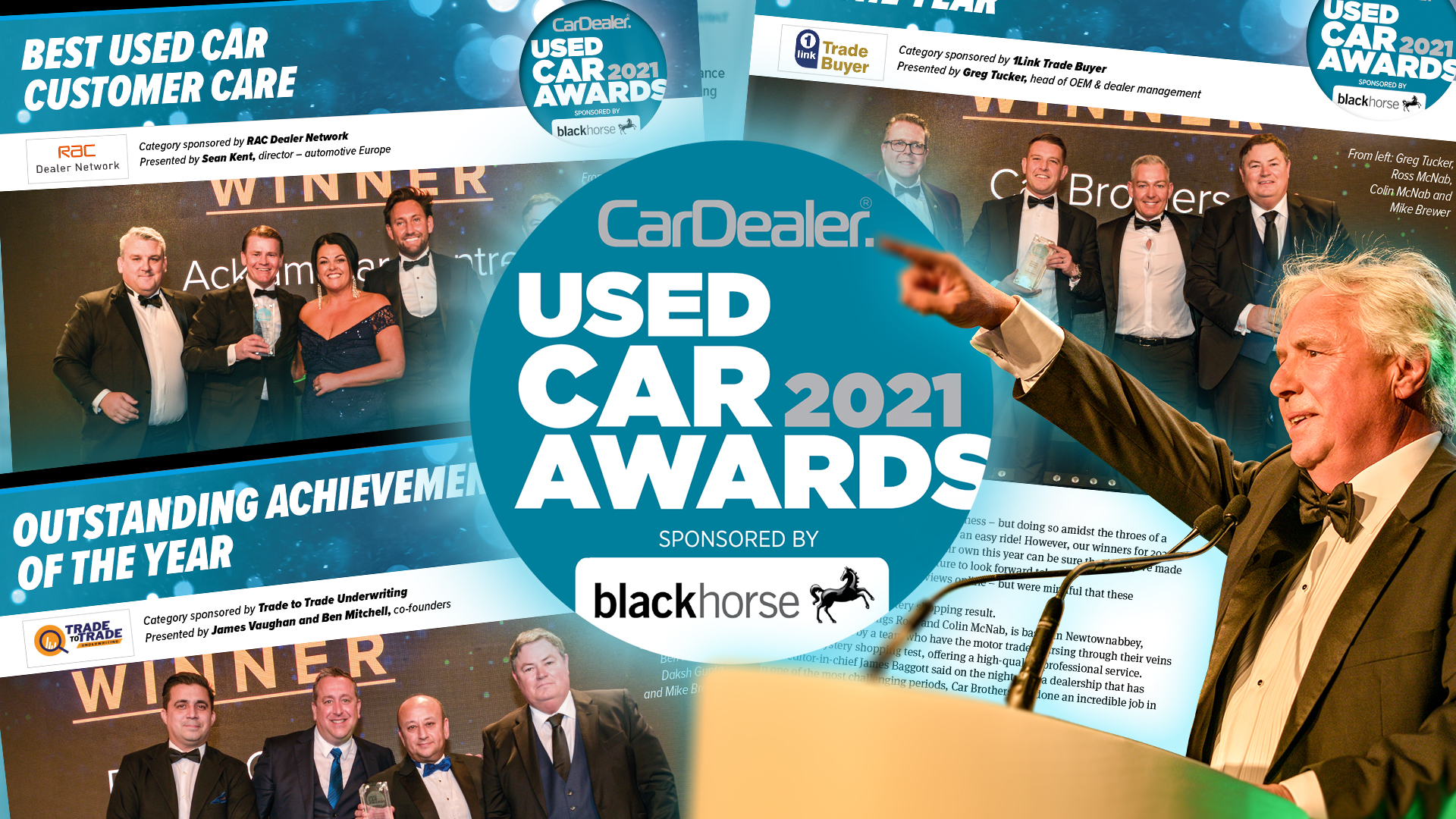 This is the main event of the used car sector each year – and, indeed, the main event of this month's magazine!
Hundreds were finally able to gather again for THE ceremony of the used car industry, sponsored by Black Horse, recognising the cream of the second-hand car sector, and our bumper section has full coverage of the glitzy evening.
From the VIP drinks reception to the post-event fun casino – both sponsored by eBay Motors Group – it's all here, with every winner given their own page.
Car Dealer Top 100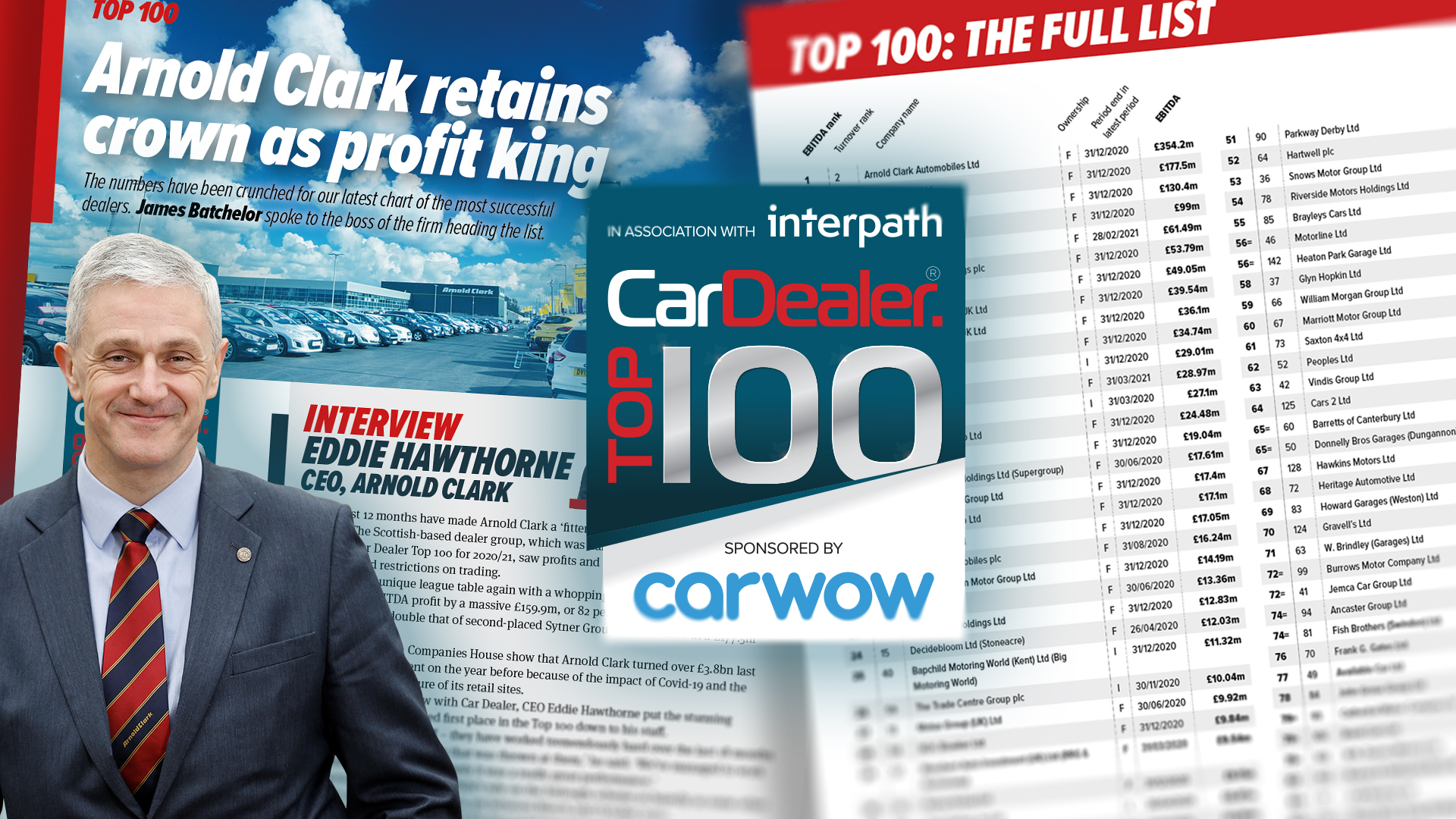 Now in its second year, our unique list pitches franchised and independent dealers against each other to give the most insightful picture into the automotive retail landscape.
Sponsored by Carwow and compiled by finance expert Mike Jones and Interpath, our Top 100 league table of the most profitable dealers in the UK is based on EBITDA earnings. Who came where? How much did they make? Find out here!
Feature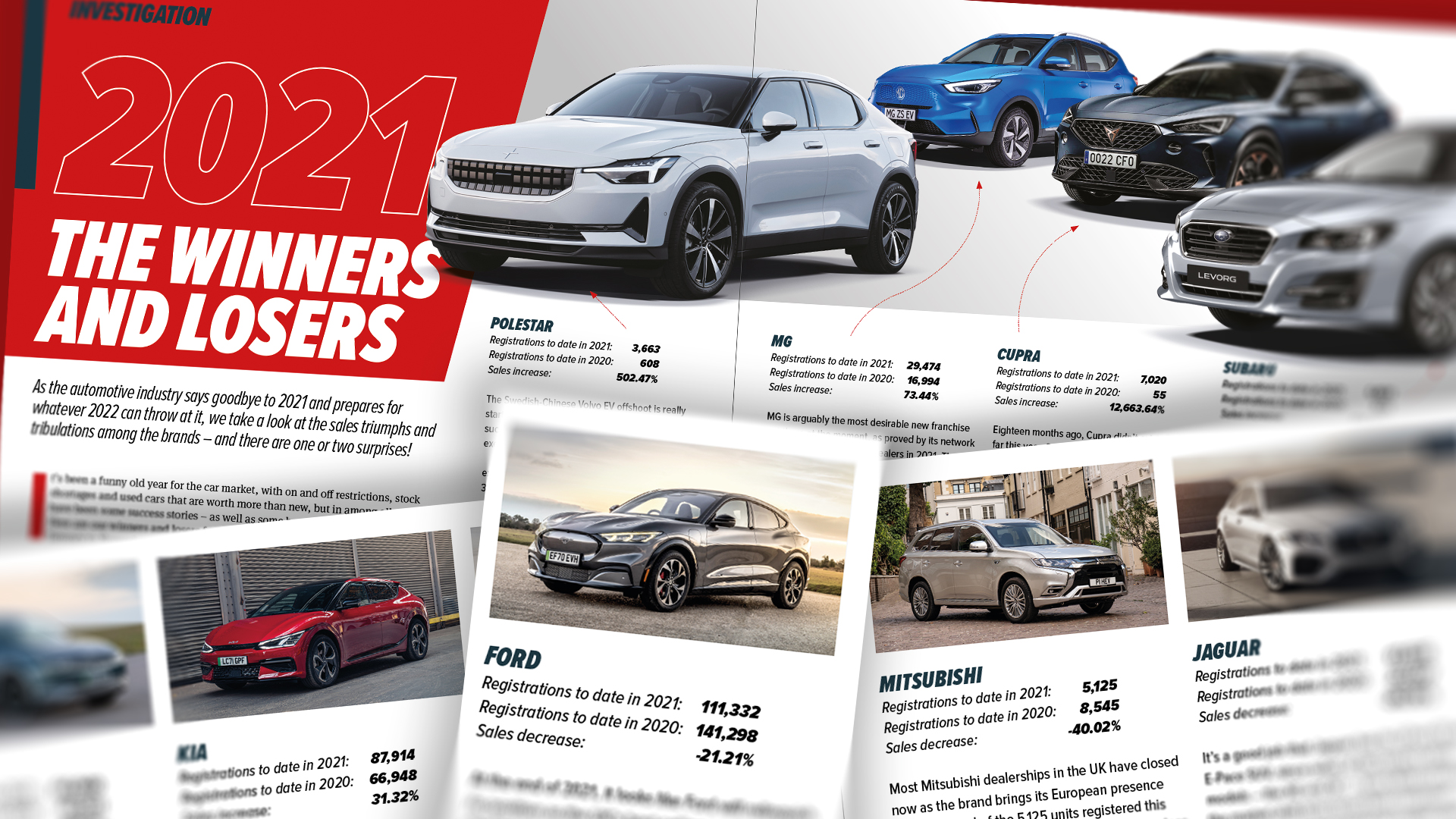 2021 will have affected people and businesses in different ways – it certainly seemed to have a polarising effect on the automotive industry.
Here, we take a look at how some of the manufacturers fared – the winners and the losers!
Columns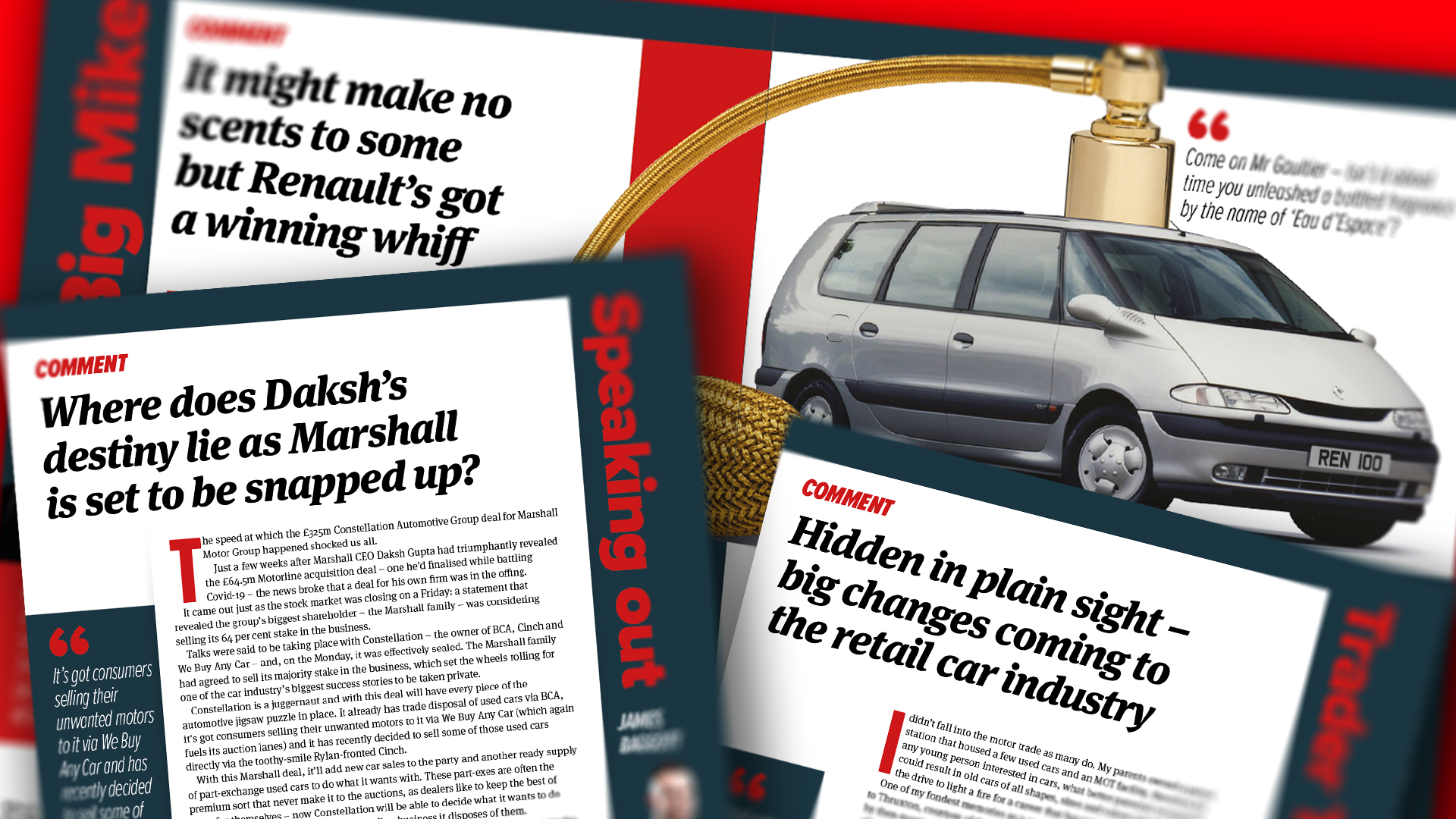 Our columnists bring us their individual take on automotive matters:
Car Dealer founder James Baggott ponders the fate of industry legend Daksh Gupta as Marshall Motor Group faces being gobbled up by Constellation Automotive Group
Big Mike always has a nose for an entertaining feature – and this month he reveals how Renault has bewitched his olfactory sense
Meanwhile, automotive retail consultant James Litton finds history repeating itself…
Forecourt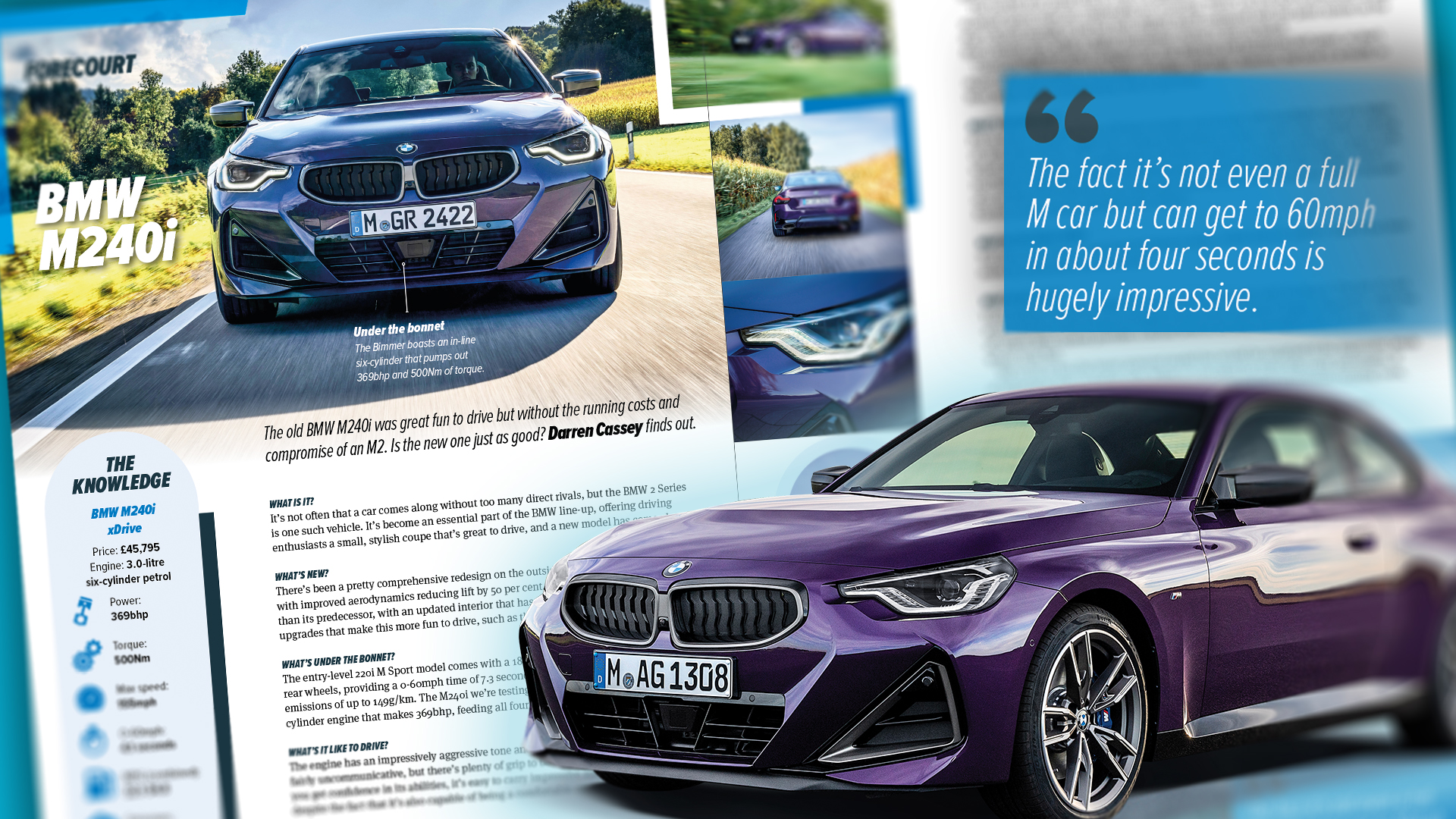 We've got such a packed edition of Car Dealer this month that there was only room to squeeze in one car review.
Motoring writer Darren Cassey tries out the latest BMW M240i. It's most certainly new but is it improved?
Round-ups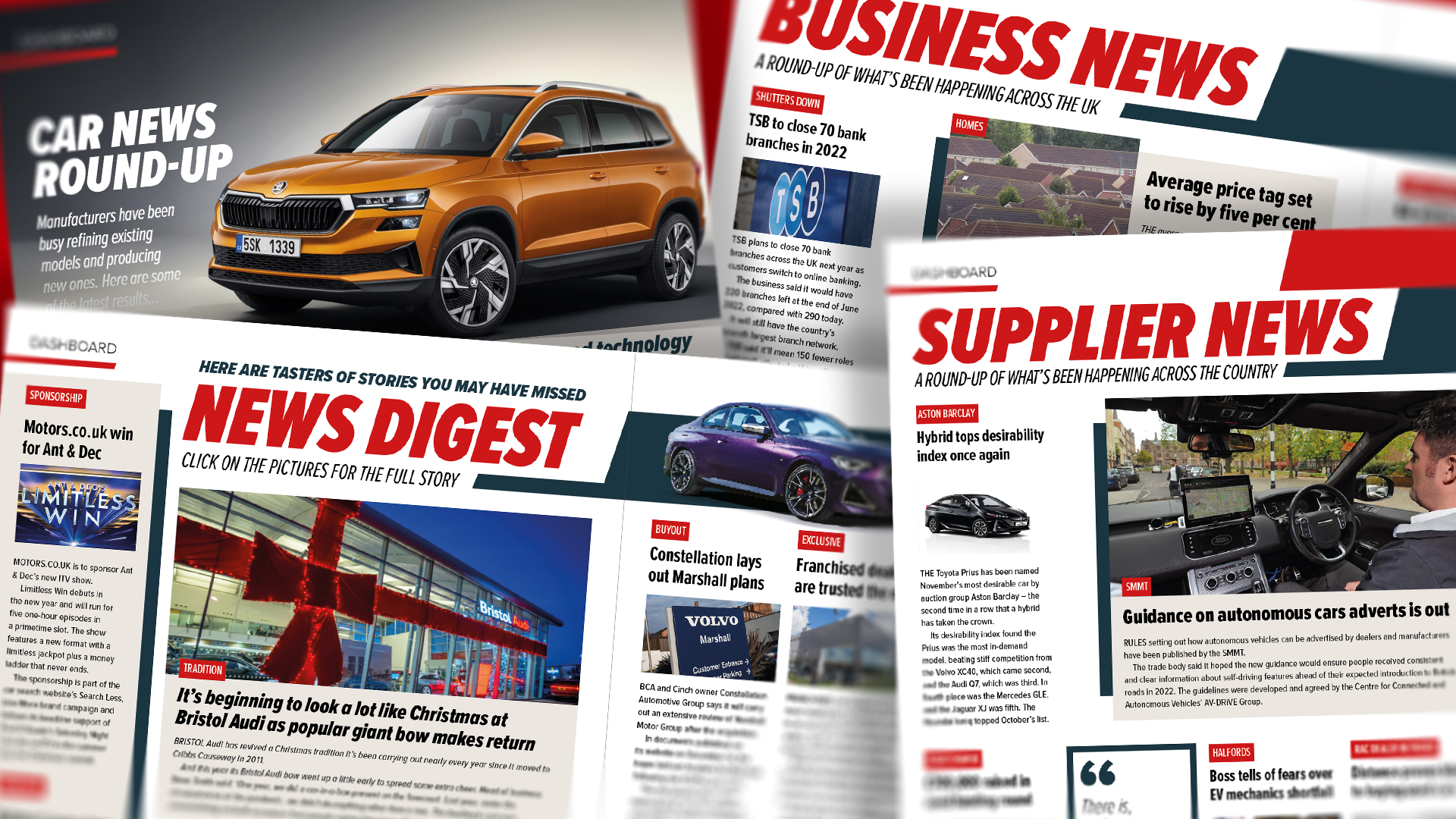 Our news digest is a two-page spread this month, bringing you pared-down versions of some of the top stories, but all of them can be read in full with just one click.
We've got business and supplier updates for you as well, plus the latest developments from a clutch of car manufacturers. (See what we did there?)
As always, there's also our regular helpful finance section plus thoughts and opinions from dealers in our Feedback spread.
This is all just a sample of what's in issue 166 of Car Dealer, which is out now and available to read and download for free via Issuu.
How to read the magazine
The easiest way to access it all is by clicking on the digital magazine at the top of this page.
For a quick video on how simple it is to read Car Dealer online, click below:
Want to read on your mobile device? It's also viewable in the Issuu app, both for iOS and Android. Switch your notifications on and you'll get an alert every time a new magazine is published.
Want to make sure you're kept informed about new magazines being published? Subscribe to our email newsletter and you'll be contacted as soon as each issue is released.
And for daily breaking news updates, join our WhatsApp group to get them sent straight to your phone. Email us via the website here to get a link to join.