Car Dealer issue 171 is out now and it's bursting with news, views, reviews, features and more from the automotive industry.
What have we got for you this month? Read on…
Star car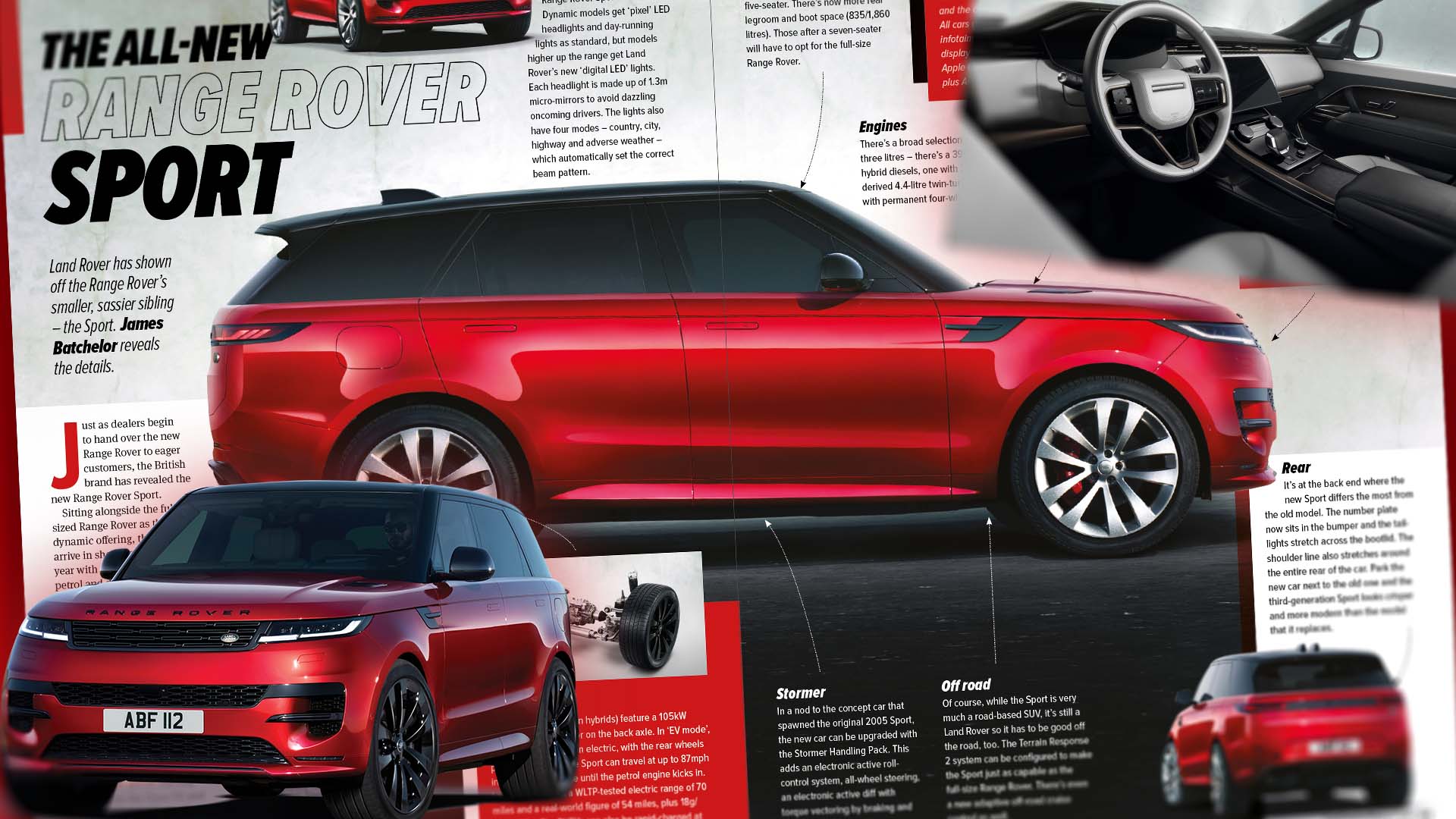 The new Range Rover Sport is our cover star for this issue and James Batchelor gives us the full rundown on this sassy 4×4 that's due to arrive in showrooms later this year.

Investigations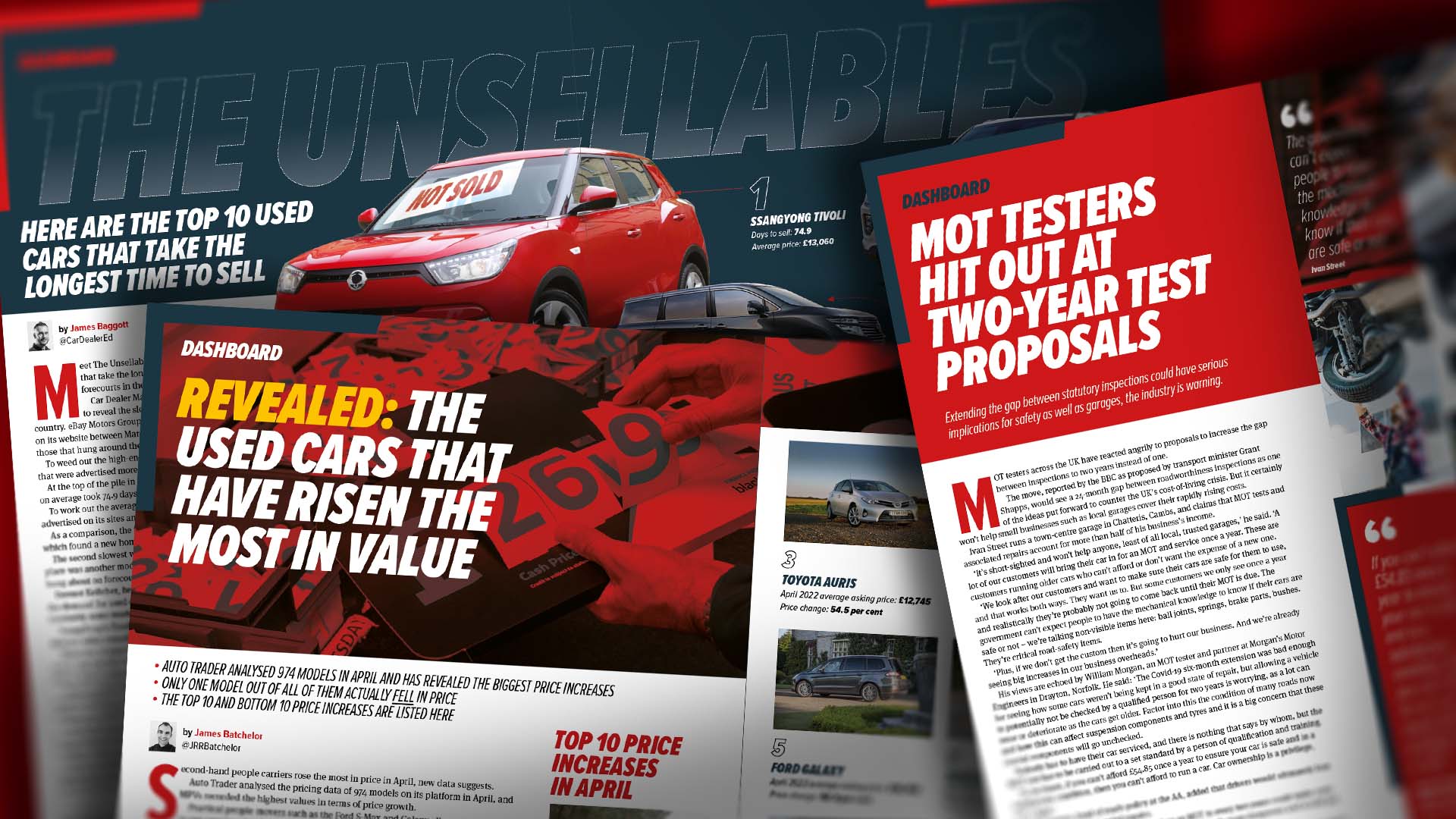 A proposal to extend the gap between MOT tests to two years has caused an upset in the industry – we hear why
We've got exclusive data from Auto Trader revealing which used cars rose the most in value in April
And spare a thought for those used cars left languishing on forecourts (plus the poor dealers who were stuck with them). We list the vehicles that have taken the longest time to shift
Columns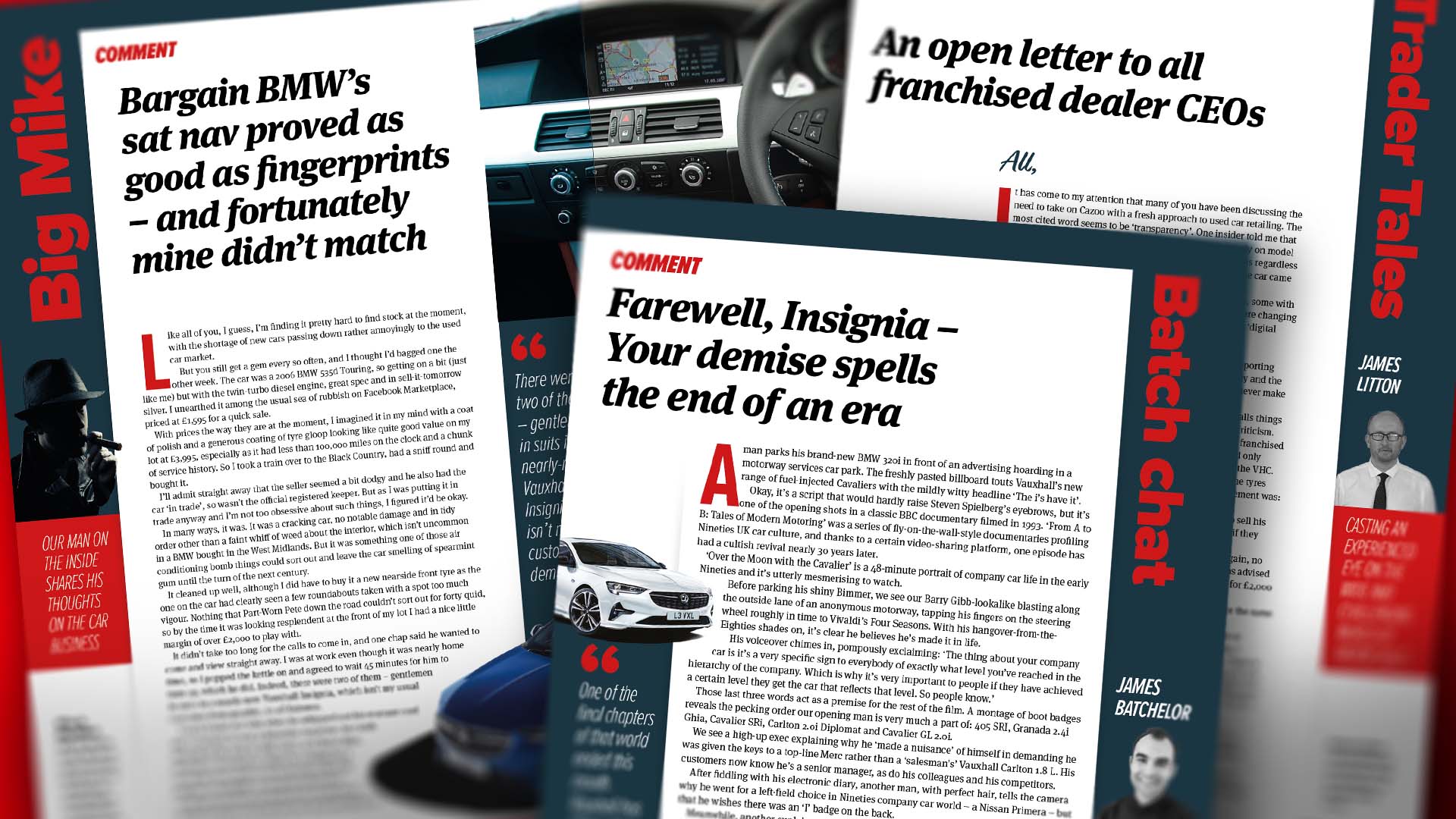 Car Dealer associate editor James Batchelor mourns the loss of the Vauxhall Insignia to the industry and ponders its wider significance
Our popular columnist Big Mike reckoned he was on to a winner after bagging a bargain BMW – and then the boys in blue turned up…
Meanwhile, automotive retail consultant James Litton has something to say to the chief executives of franchised dealerships
Forecourt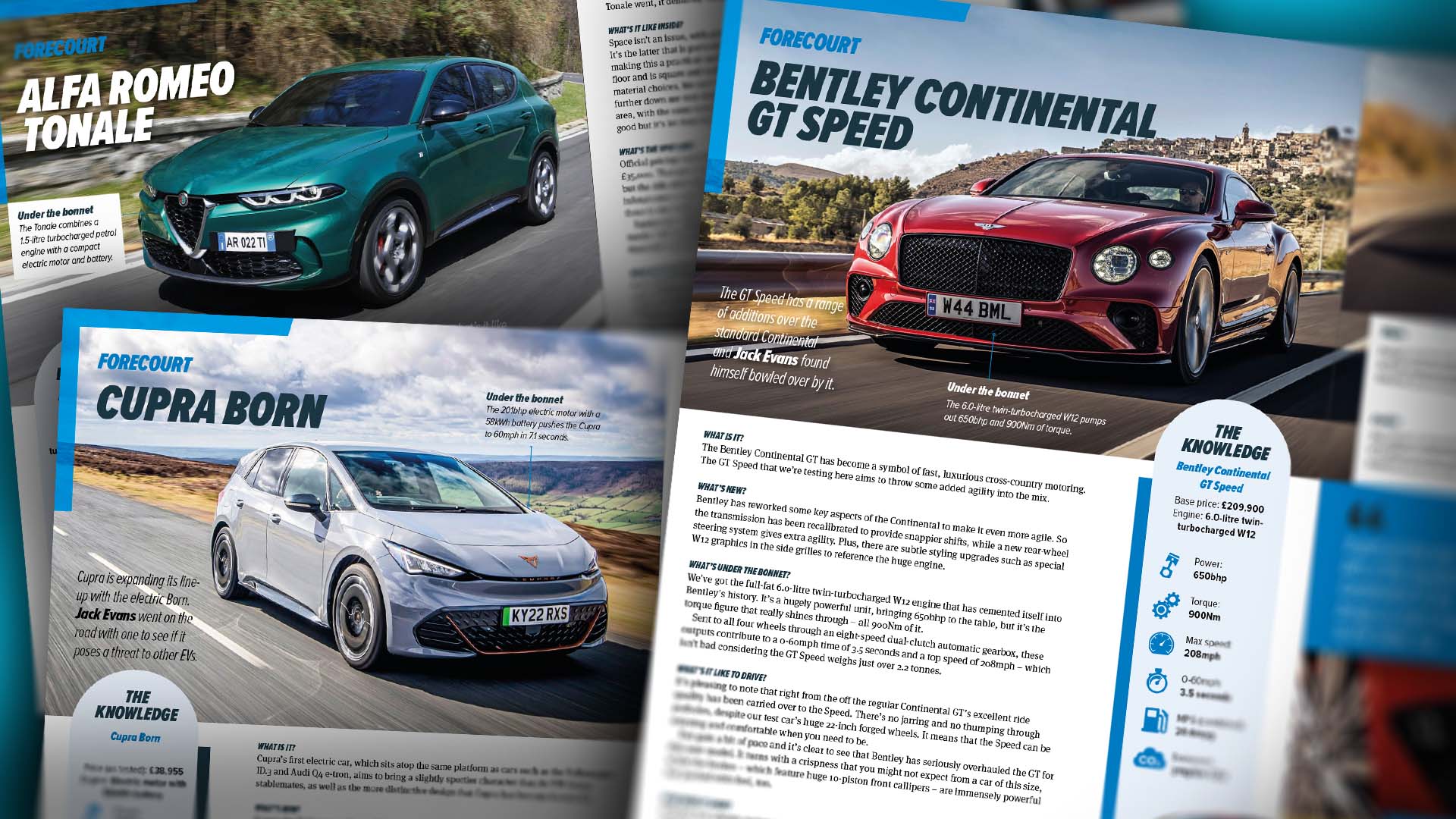 Motoring writer Jack Evans has been particularly busy this month, putting a top trio of cars to a thorough test as he headed out on the road in the Bentley Continental GT Speed, Cupra Born and Alfa Romeo Tonale.
What did he make of them all? His considered opinions are here…
Features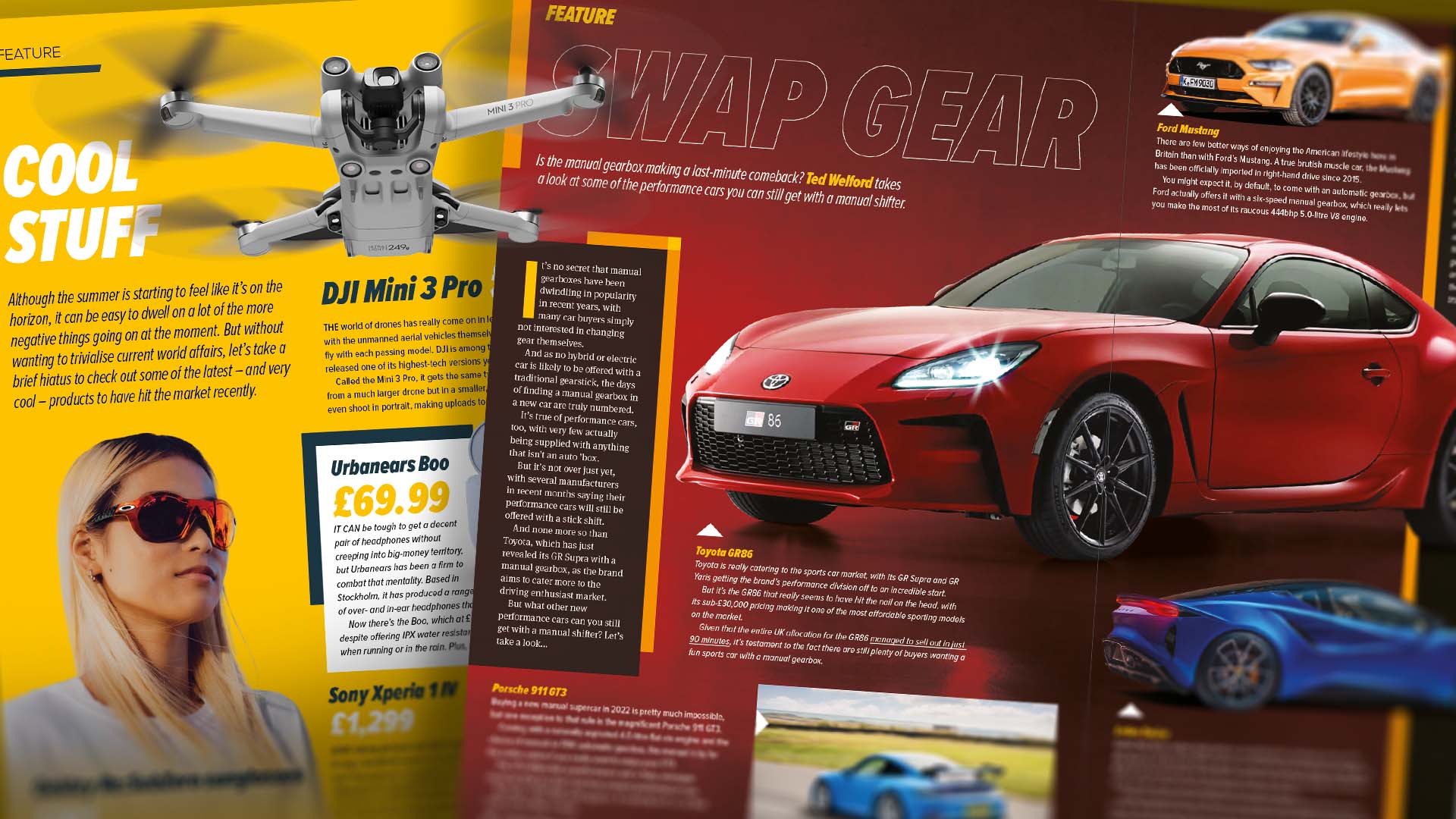 From drones to phones! Here's a selection of the coolest products to hit the market recently
Thought the manual gearbox was dead? Think again! They may be few and far between now but we take a look at the cars where the stick shift still reigns supreme
Used Car Awards 2022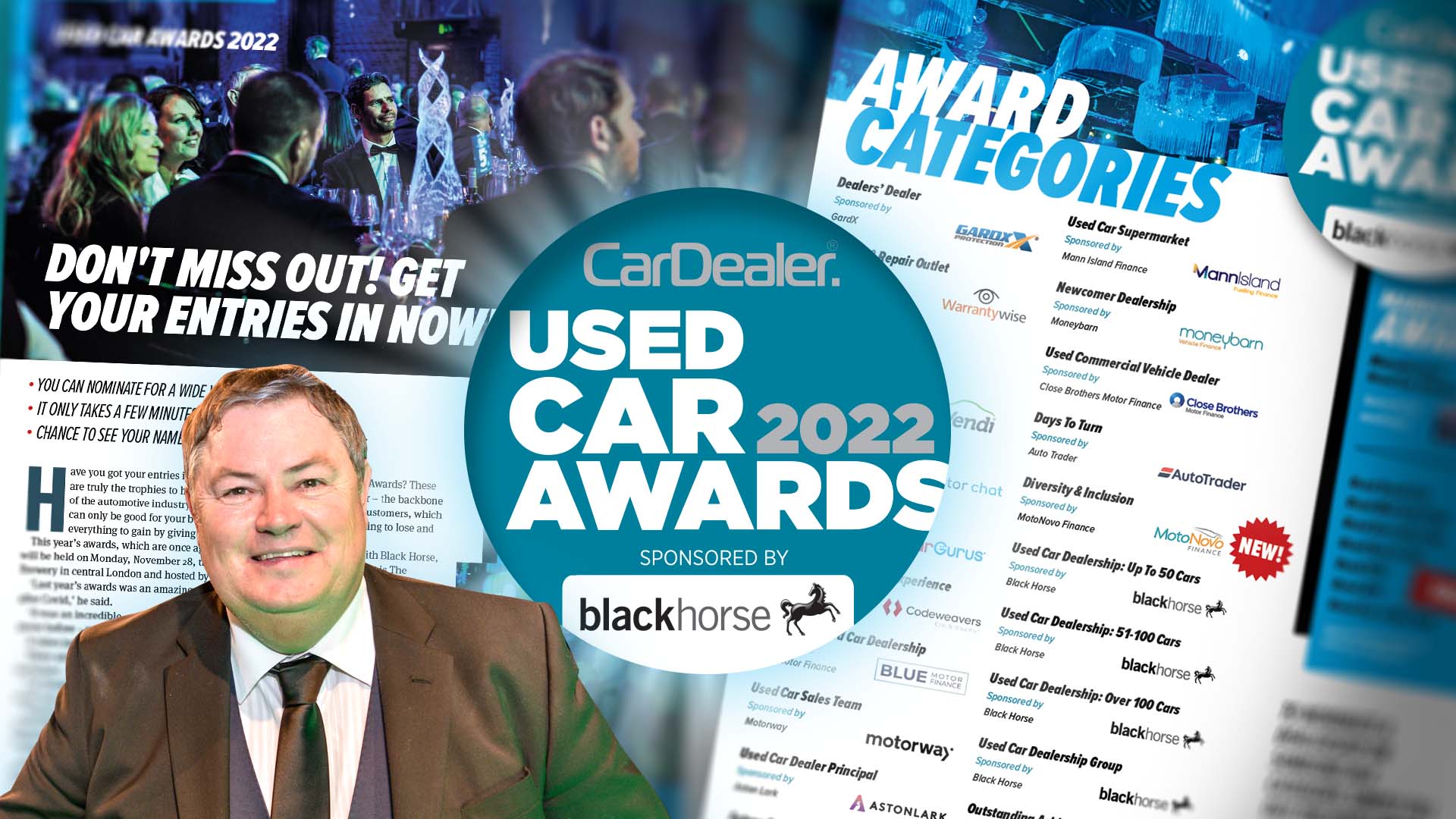 Have you entered for this year's Car Dealer Used Car Awards yet?
Sponsored by Black Horse and now in their 11th year, they're the gold standard of the used car sector.

The event takes place in London on Monday, November 28, and there are now 23 categories – including a new one – for dealerships and staff, plus eight manufacturer gongs up for grabs.
It's really easy to send in nominations, so what are you waiting for? It could be YOUR name on one of our prized trophies! Find out how to enter in the latest edition of Car Dealer.
Round-ups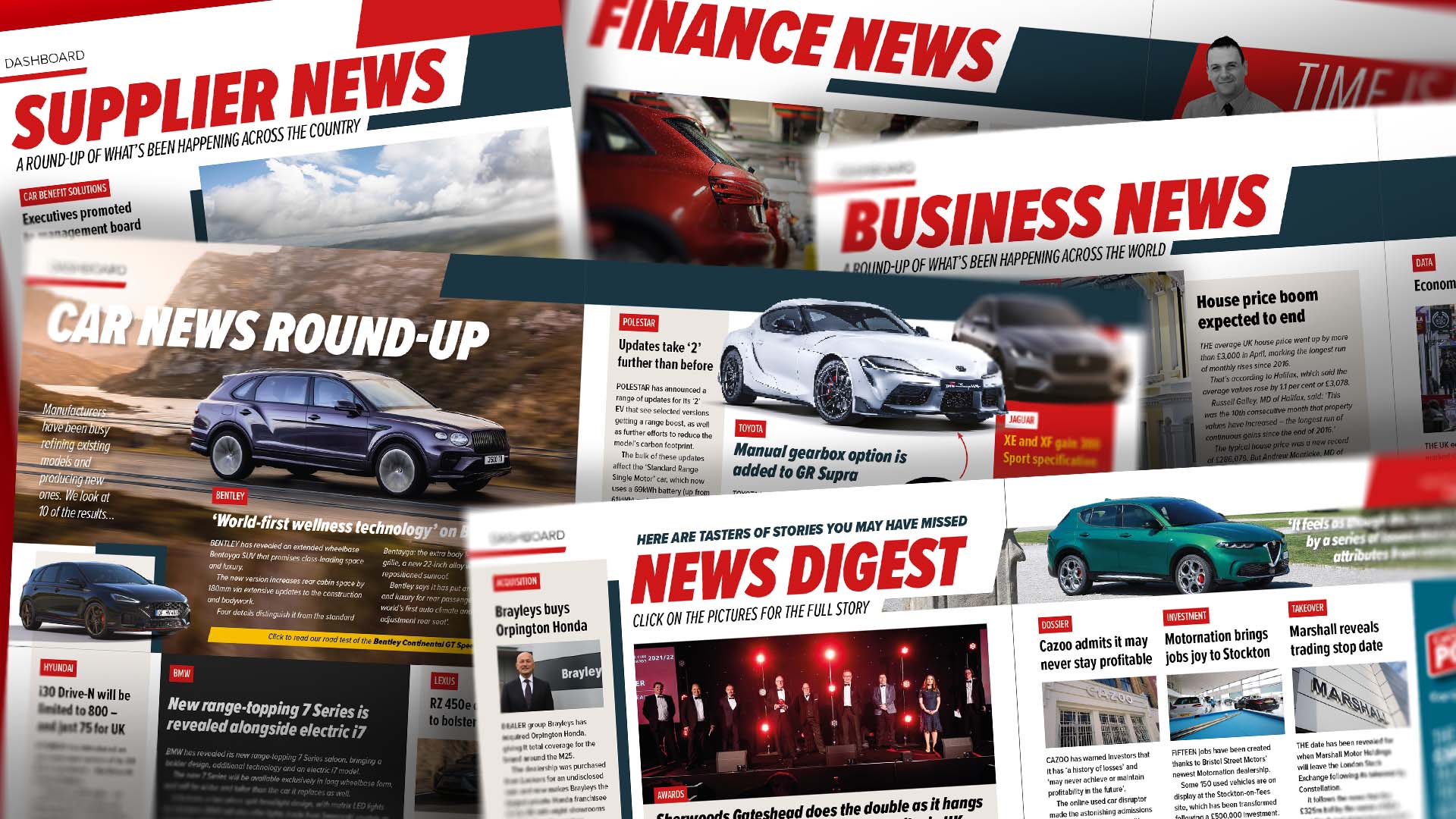 Our four-page news digest contains summaries of a host of the top automotive stories, with the full-length versions available by clicking on them.
There are business and supplier updates as well, plus a look at what car manufacturers have been working on recently.
Also inside…
We bring you our regular finance section, with advice from First Response digital marketer Richard Pygott.
Meanwhile, the Feedback spread carries dealers' thoughts on subjects including Cap prices and Cazoo's late report, plus there's our regular selection of rib-tickling memes!
This is all just a taste of what's in issue 171 of Car Dealer, but there's plenty more as well – and you can read and download the magazine for free via Issuu.
How to read the magazine
The easiest way to access it all is by clicking on the digital magazine at the top of this page.
For a quick video on how simple it is to read Car Dealer online, click below:
Want to read on your mobile device? It's also viewable in the Issuu app, both for iOS and Android. Switch your notifications on and you'll get an alert every time a new magazine is published.
Want to make sure you're kept informed about new magazines being published? Subscribe to our email newsletter and you'll be contacted as soon as each issue is released.
And for daily breaking news updates, join our WhatsApp group to get them sent straight to your phone. Email us via the website here to get a link to join.