IT was a slogan reportedly coined by the American Navy in about 1960 – Keep it simple, stupid!
The idea being that systems work best if they are straightforward to operate and not unnecessarily complicated.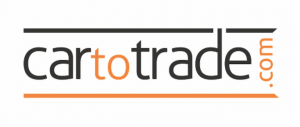 It's an approach that's been adopted by the team at the online car trading community Cartotrade.com – and it's proving incredibly popular with the platform's hundreds of dealer partners.

Cartotrade is an independently owned and run website that cares about dealers and their businesses.
The team who operate the site are focused on integrity, security and the accessibility of stock.
Members are carefully vetted so that only the most professional motor traders are put in touch with each other.
The platform was established three years ago by directors Kevin Watson and Laura Cannon, who, like other members of the team, are former Autotrade-mail people.

Car Dealer was delighted to catch up with Laura recently and she told us that Cartotrade had enjoyed a very busy year so far with word of mouth playing a key role in the site's success.
She told us: 'We recently hit 800 subscribing members which has been a real achievement for us. Lots of those are now exclusively using our platform for the purchase and disposal of their trade stock, and that's really encouraging.
'We've seen stock levels increase significantly this year. We've got well over 1,200 vehicles on the website and it's a figure that seems to increase month-on-month.
'The profile of the business has been raised along with this growth. We're talking to lots of dealers every day and more and more seem to be aware of us. We are making more of a name for ourselves in the market.
'In terms of what makes us different from the rest, we feel that one of our USPs is that for us, simplicity is key. We simply want to help dealers to maximise their profits through the disposal of their unwanted stock at sensible prices and facilitate the purchase of quality retail-ready vehicles.
'For many years, dealers have had to endure extra functionality being forced on them by other trade systems whether they wanted it or not. Mostly this was just stuff created to warrant price increases.
We welcome feedback
'We just don't do that. That's not to say that we're not innovative, but we would never force a dealer to pay for something that they didn't want.
'We do believe that's what makes us different. And we also don't claim to be perfect or always to know best. We welcome feedback from our members on how we can improve and we very much see Cartotrade as belonging to dealers.'
Unsure about getting involved with Cartotrade? The team are more than happy to let you try out their system with no charge.
Laura said: 'We offer a free trial of our service to allow dealers to see for themselves how we can benefit their business. If they decide to join, they enjoy a guaranteed price for the life of their membership and no contracts, which not many companies are doing these days.
'We are all about the simplicity. We just don't think you need to over-complicate the buying and selling of trade stock.
'We're real people as well. A dealer could ring the company and Kevin or I could pick up the phone quite happily and talk to any dealer. We don't have a massive call centre. Everybody gets that feeling from us, I think.
'The dealers enjoy the fact that they don't have to go through several different phone options to get through to the right department.'
One thing's for sure. If you succeed in getting through Cartotrade's vetting system, you'll be in excellent company. Laura told us: 'We turn away about a third of the dealers who want to work with us. Before they are allowed to get involved, we always satisfy ourselves that they are involved in the trade and that they are experienced.
'There are a lot of start-ups in this industry, as we all know. People hear about systems like ours and they think, ''oh, great, I can cut my teeth on there''. But we definitely wouldn't allow anyone to do that. We will never lower the bar. After all, our continued success depends on the calibre of our dealers.'
'The team really understand the needs of dealers'
Lawrence Smith, a specialist car consultant and broker based in Leicester, said: 'The reason why Cartotrade works so well is that the team who have designed it really do understand the process of trading cars successfully and also understand it is crucially important that users are true motor trade professionals who are able to put accurate detailed information in front of the right buyers and sellers. Importantly, it is also the best value as it is half the monthly cost of other trading platforms available to the trade, with an ever-increasing dealer base.'
In our picture are Laura Cannon and Kevin Watson.