EVER wondered what trade buyers want when they buy stock online? New research among users of epyx's 1link Disposal Network clears up some of the mystery.
The number one factor – named by 88 per cent of buyers – is a comprehensive vehicle history, followed by, on 80%, being able to choose from a wide range of vehicles.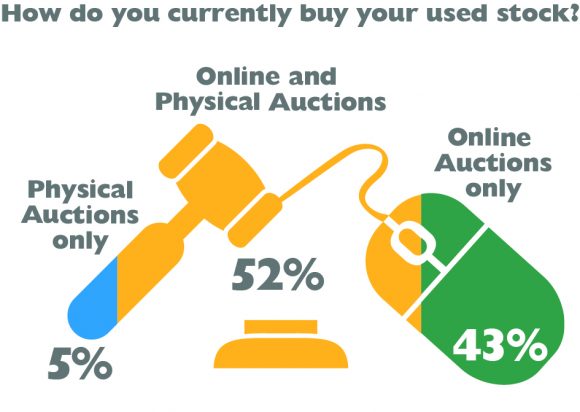 In third place is minimising auction fees, cited by 68 per cent of users, with access to a large number of car brands in fourth on 63 per cent.

Finally, in fifth, 47 per cent of buyers would like their activity to be supported by expert account management.
Vicky Gardner, remarketing commercial manager at epyx, said: 'These results give what we believe is a really accurate snapshot of how trade buyers view online buying at the moment.
'What they want is an excellent choice of stock, backed with strong provenance and low fees. It is all about getting high-quality cars on to their website and forecourt at minimum cost.
'We are seeing use of 1link Disposal Network increase massively on a month-by-month basis and this is happening because the platform ticks all of these boxes. It is not only one of the longest-established and best-known trade sites but it has been continually developed to meet the needs of dealers today.'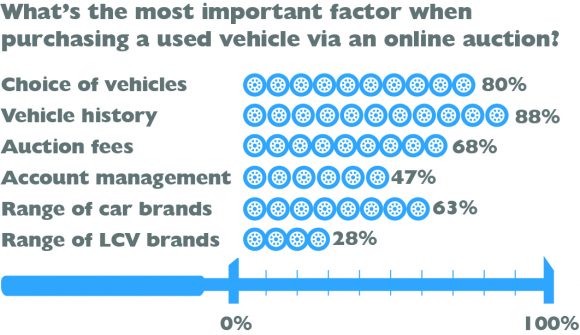 The majority of the 157 people surveyed (52 per cent) tend to use both online and physical auctions although a substantial number – 43 per cent – use online only.
Vicky continued: 'We have been seeing an ongoing shift towards online buying. The advantages are just too numerous for most trade buyers to ignore, although most also continue to like to visit physical auctions on a regular basis because of the "feel" that it gives them for the current state of the market.'
Why use 1link Disposal Network?
1link Disposal Network is the most comprehensive online car auction platform in the UK, giving trade buyers exclusive access to an extensive range of quality ex-fleet, leasing and manufacturer vehicles from major fleets and manufacturers.
You can browse, bid and buy via our simple online auctions from as little as £75 per vehicle* and we have more than 2,000 regular customers including dealer groups, car supermarkets and independents buying from us every day.
Key benefits include:
• Get access to comprehensive vehicle details including age, mileage, condition, imagery and more
• Set alerts by email or SMS so that you'll be notified when vehicles of specific interest become available
• Bid, make offers and buy vehicles when you're on the move 24/7 with our handy mobile auction app
• Personal account management provides support to help with all aspects of your purchase, from start to finish
*Pay either an annual fee of £395 plus £75 per vehicle or pay £95 on a single vehicle basis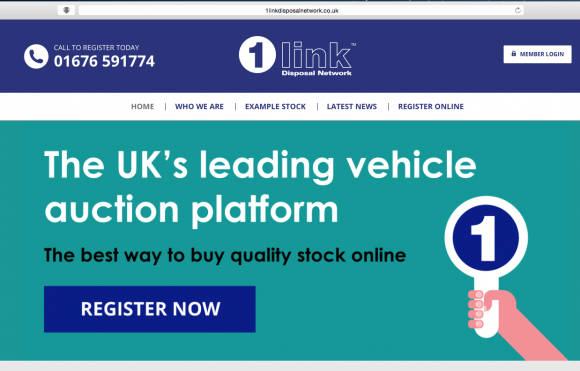 Buying on the move
Half of all the users of 1link Disposal Network in our survey use our app to buy on the move.
One of the key advantages of buying online is that you can browse and buy stock anywhere and any time of day. The app, which works on Apple iOS or Android phones, makes this easy. Why not download it right now?
epyx specialises in platforms for the automotive sector, with its 1link range currently in use by 18,000 franchise dealers, independent garages and fast fits, as well as fleet totalling three million vehicles. To find out more visit www.1linkdisposalnetwork.co.uk, e-mail [email protected] or call 0808 278 3367.