Recruiting now: SsangYong UK chairman
Jim Tyrrell talks to Car Dealer Magazine
SsangYong is on the hunt for a raft of new dealers to join the franchise – and it's a great time to get involved with the brand.
The South Korean manufacturer might not be the best-known carmaker in the UK but all that is changing very quickly – and you could be part of its success.
After all, it's producing great cars at very attractive prices and its vehicles are winning admirers from all corners of the automotive industry – and picking up awards, too.

The brilliant new Rexton was named 4×4 of the year by 4×4 Magazine.
Becoming a SsangYong dealer ticks a LOT of boxes. For a start, it's a great first step into franchising but it also works well if you already represent another marque.
The manufacturer is sensible and supportive when it comes to working with its dealer partners – and the cars are priced well and simply excellent in terms of build quality, technology, design and pricing.
All in all, it adds up to a pretty compelling proposition – and there's a whole new impetus driving SsangYong forward, too. A hugely experienced new management team are now at the helm and they're determined to take the company to the next level.

Its UK chairman is Jim Tyrrell – and although he knows there is work to do in terms of raising awareness, the challenge is one that he's relishing. So what would he say to any dealer thinking of getting on board with SsangYong? He replied: 'Look at the product range.
'Sit in our cars, drive them, shut the doors and hear how that feels. Look at the technology, look at the interior trim.
'Compared to our nearest competitors – Mitsubishi, Nissan, Isuzu, Toyota – our product is absolutely up there. Look at the margins that our dealers are retaining on their vehicles – selling SsangYong cars is a great profit opportunity.'
Potential SsangYong dealers don't need a fortune in the bank to get in on the action, either.
Tyrrell said: 'We're not looking for a significant investment. We want dealers to run six demos and hold a minimum of 15 cars in stock. They also have to have a dedicated sales person and a showroom – which can be shared with another brand. We plan to keep things simple. We are happy to talk to good dealers who may not want to make the same level of investment that other brands currently demand.
'We're looking for people who have talent and energy but maybe don't like the demanding standards of some of the bigger brands.'
Over the course of his career, Tyrrell has been involved with companies of varying sizes, including Ford, Mazda and Mitsubishi, where he was UK managing director for almost 10 years. After leaving the company in 2009, he has had a number of non-executive positions.
SsangYong may be the smallest car manufacturer he has worked with, but Tyrrell has a huge amount of faith in the company, which he believes can follow in the footsteps of fellow South Korean manufacturers Kia and Hyundai, which have become well established and well regarded in the UK. He believes that, with the help of managing director Nick Laird, he can definitely make a success of SsangYong in the UK.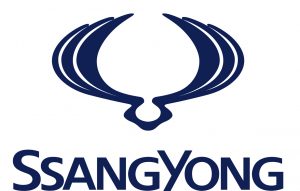 'Nick and I have a clear plan to go back to basics. We know who we are – we're an unknown brand with product which is substantially better than you'd expect.
'That doesn't mean to say we can get ambitious with our pricing. We've got to have a price position where we give more equipment as standard than you would expect, and a better warranty, so we'll be a bit cheaper than our competitors, and value-for-money-wise we'll be better.
'We are not a big fleet player. The dealers will take priority. We're ultimately going to need 90 dealers to cover the UK – they're primarily going to be privately owned – either individual sites or small groups. We expect them to be great at retailing vehicles and at looking after their local business users.'
Tyrrell says SsangYong is currently looking for between 20 and 30 dealers – and in different areas of the country.
'We've got some opportunities all over the UK, so if you are interested give us a call. We have 35 areas of the country where we are actively looking for new dealers, including opportunities in the North East, North West, Midlands, South West, South East and the Scottish Borders.
'If there's someone there who's good and they're not too close to an existing dealer, we'll sign them up. It's important that they know that we are looking for community-based dealers.
'I want people who are members of the golf club, support the local rugby or football club, whose kids go to school in the town – we want dealers who are trusted by the local community.'
Tyrrell clearly has confidence in SsangYong's potential, but he doesn't appear to be unrealistically ambitious in his planning. We asked him where he saw the brand in 10 years' time.
'A lot of it depends on the manufacturer,' said Tyrrell. 'I've seen the product cycle for four or five years and it's absolutely competitive. In the UK, it's all about awareness and I wouldn't put an unnatural limit on it. We've set a target to sell 8,000 cars a year by 2020 and I think we can do that.'
Join the SsangYong dealer network! Go online to bit.ly/SYdealer, email [email protected] or call 01582 488192