DETROIT – the spiritual home of the American car industry – this year played host to a resurgent North American International Auto Show.
Much like the city that surrounds it, the halls of the year's first big new model showcase felt more upbeat and positive than it did a few years ago.
Just as you'd expect from an American motor show, the emphasis was on big – and we're not just talking about the dinner portions. Audi, BMW, Lexus and Kia all revealed behemoths that'll dwarf the usual UK car choices.

Here, we take a closer look at those new car offerings from Motor City.
Kia Stinger GT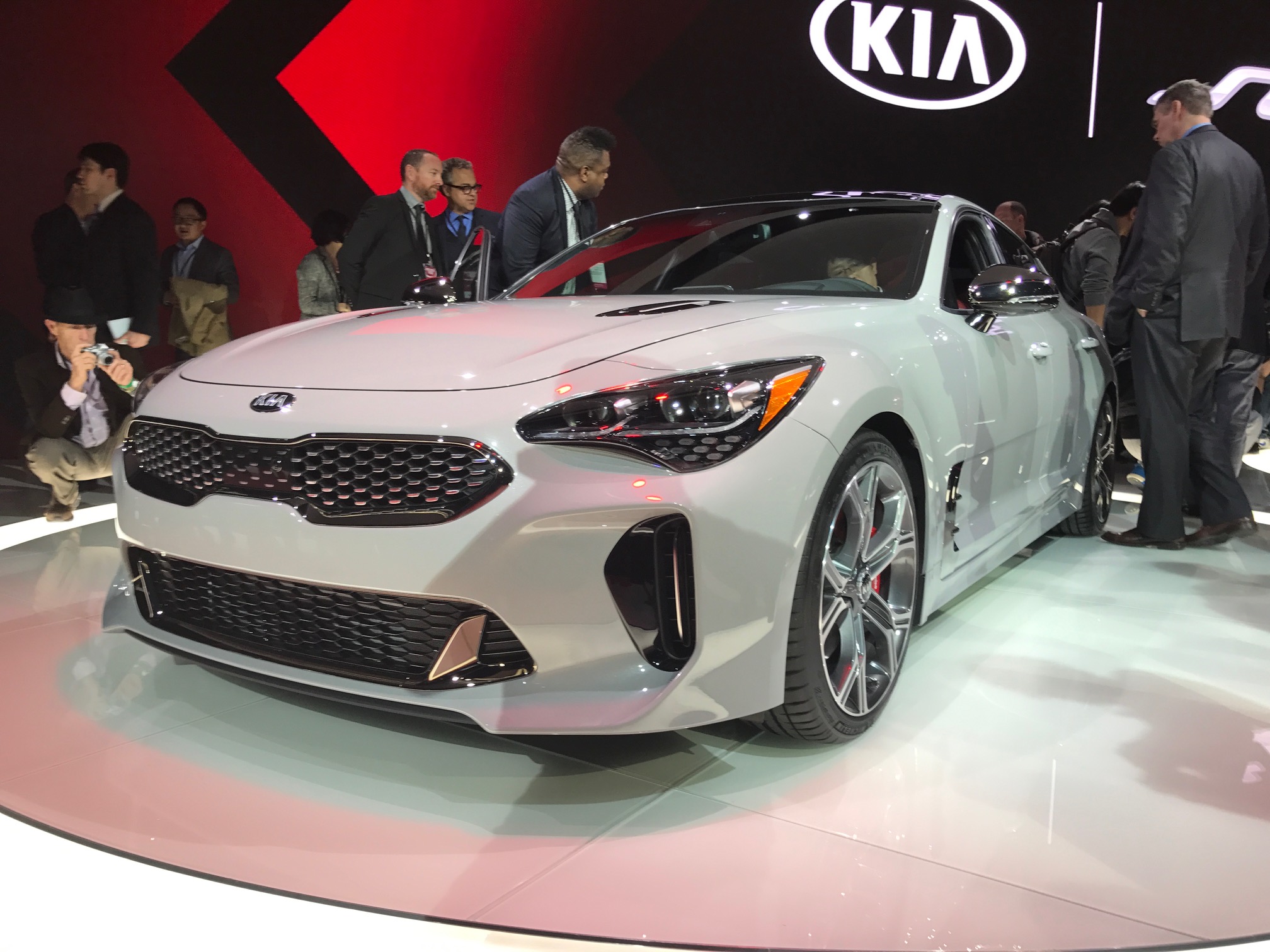 This is Kia's sports saloon – or sedan, as they awkwardly refer to it in the States. It's big, think Audi A7 in size, and powerful too. Under the bonnet is a 3.3-litre, twin turbo V6 which will propel it past 60mph in just over five seconds and on to a top speed of 167mph.
Here's the Kia Stinger GT. It's a lot bigger than you'd expect. Looks longer than a 4 Series. pic.twitter.com/mpsBXnNx22

— James Baggott (@CarDealerEd) January 8, 2017
Kia's performance chief, headhunted from the top of BMW's M division, Albert Biermann said: 'After driving the Stinger, you'll never look at Kia the same again.'
It's rumoured to cost more than £40,000 when it arrives in the UK in October.

Audi Q8 and SQ5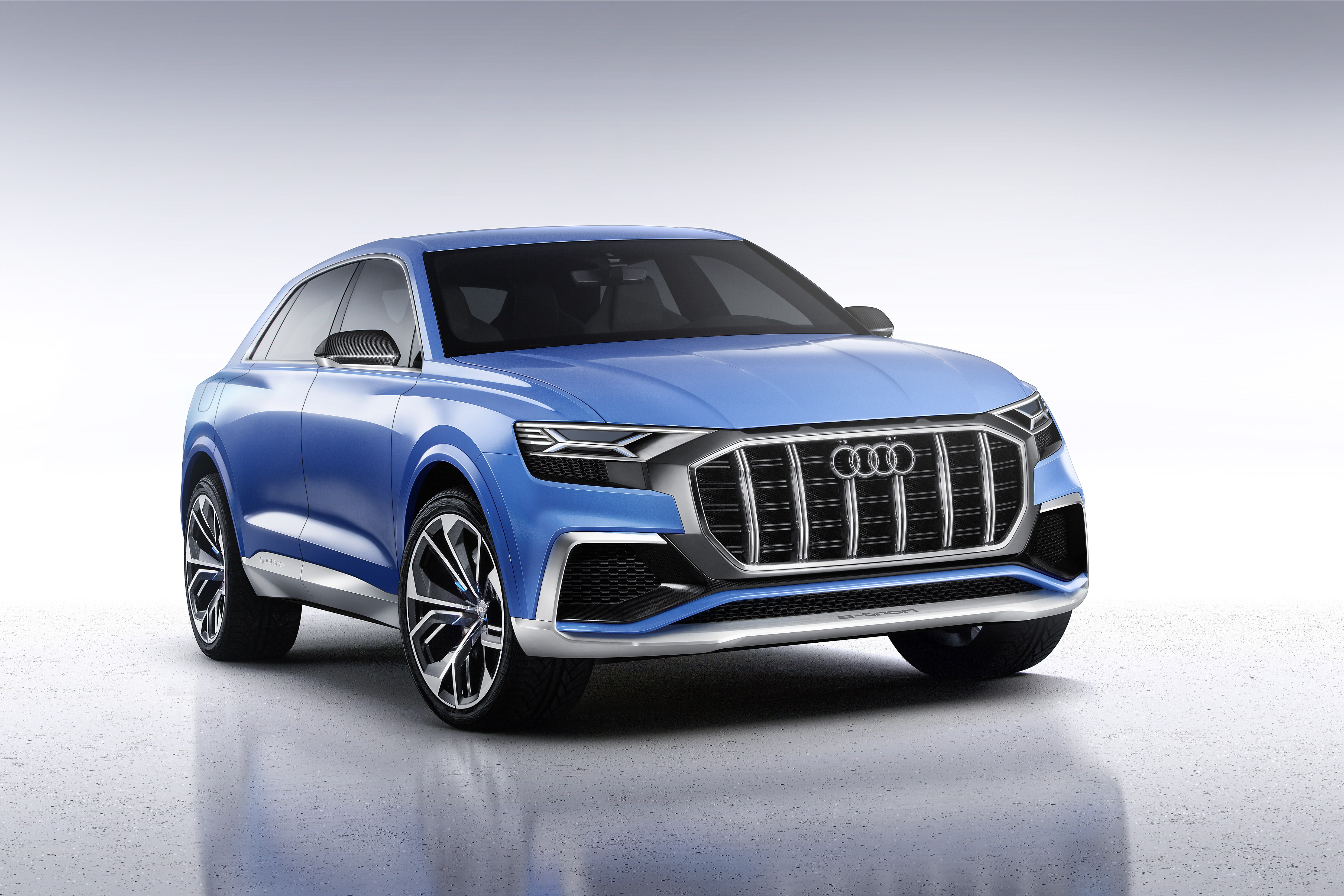 Ironically named after the country you'll need a mainline of fuel from to keep it going, the Audi Q8 took up, quite literally, most of the Audi stage. This concept features a 3.0-litre TFSI plug-in hybrid powertrain, producing 443bhp, but expect it to have a whole range of engines when it arrives next year.
If the standard Q5 is anything to go by this @Audi SQ5 will be utterly brilliant pic.twitter.com/2Wj3hY7l6V

— James Baggott (@CarDealerEd) January 9, 2017
Design features include a snazzy rear brake light which extends across the rear and incorporates the indicators.
Arriving a little sooner, though, will be the SQ5. This will feature a 349bhp V6 and will power it to 60mph in a fraction over five seconds. Costing £52,300, it arrives in the UK in April.
VW Tiguan Allspace & ID Buzz Concept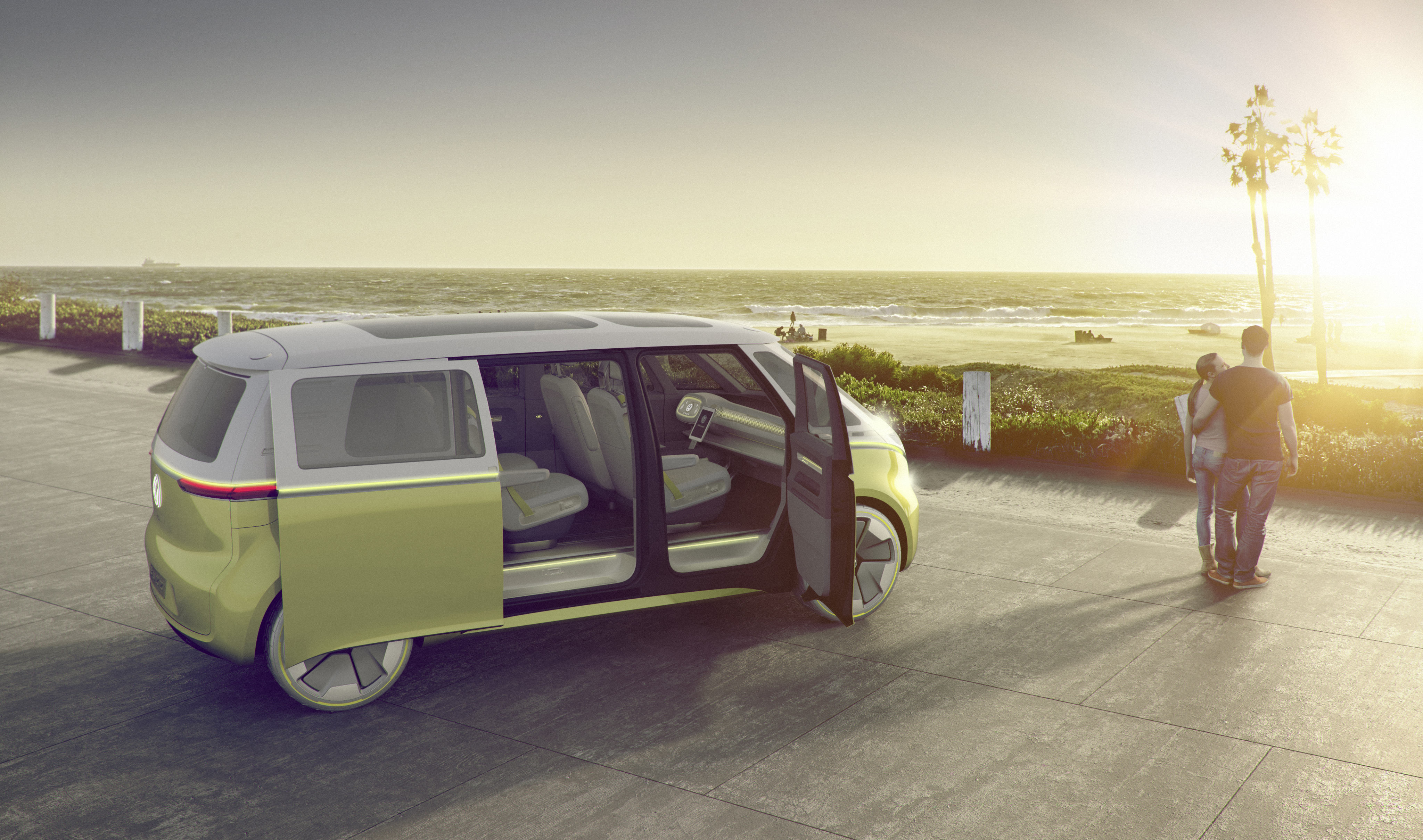 Volkswagen must have thought about the name for its new seven-seat Tiguan for all of 37 seconds before coming up with the 'Allspace' moniker. But don't let that put you off, as the Skoda Kodiaq-a-like mid-sized SUV is longer and larger than the standard model.
An extra row of seats have been squeezed into the boot thanks to 215mm added to its length. There'll be a revised range of engines to pick from too, including a 145bhp 1.4-litre TSI and 2.0-litre diesel.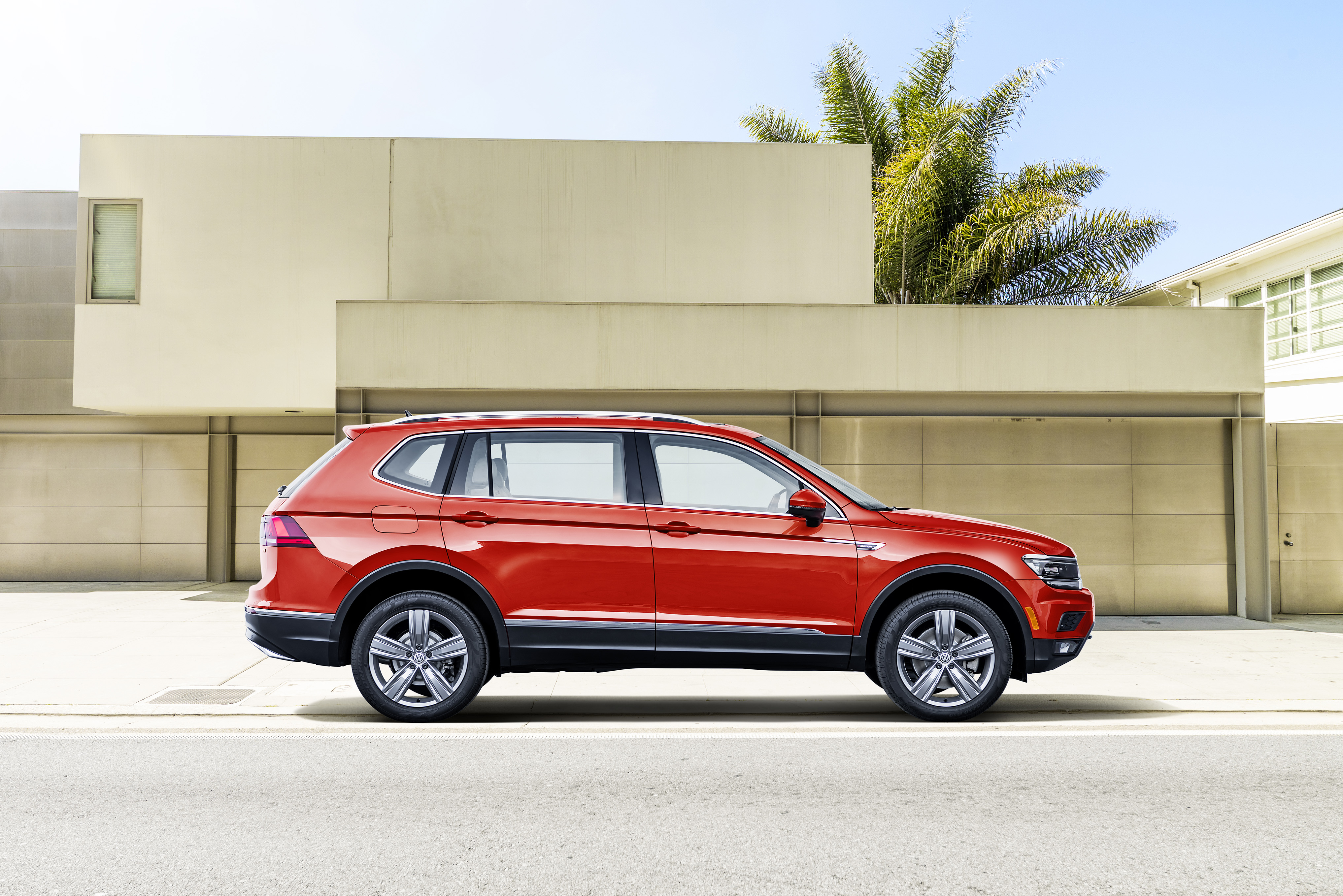 Meanwhile, VW treated us to yet another microbus concept. You may be thinking, along with the rest of the world, why it hasn't just got on with making it. Sadly, we can't answer that, but do know this time it's materialised in eight-seat, four-wheel-drive, all-electric guise.
Oh, and just in case VW hadn't ticked off all the buzzwords, it's autonomous too. Of course it is. Your guess is as good as ours as to whether the ID Buzz will ever make production.
Mercedes E Class Coupe, GLA & GT C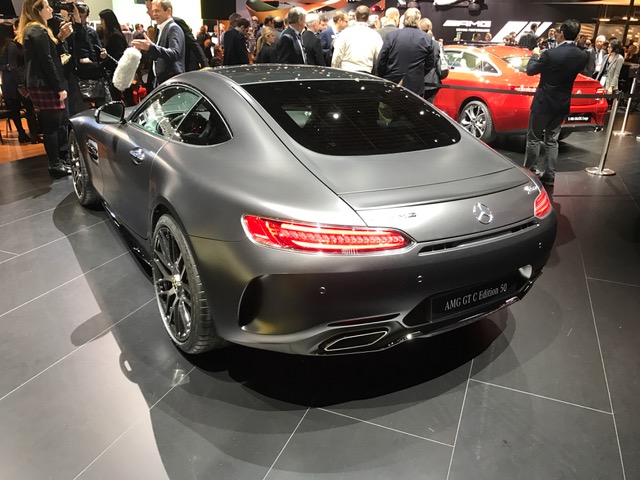 Much like quantum physics, Mercedes' line-up is becoming increasingly impossible to fathom. And if you needed an example of that, take a look at the new GT C, unveiled in Detroit. This is the coupe version of the GT C Roadster that we've already seen, and slots between the GT S and GT R.
Put simply – if that is even possible – the 'base' GT comes with 469bhp, the GT S 515bhp, the GT C gets 549bhp and the range-topping GT R has 577bhp. Confused? Yes, us too.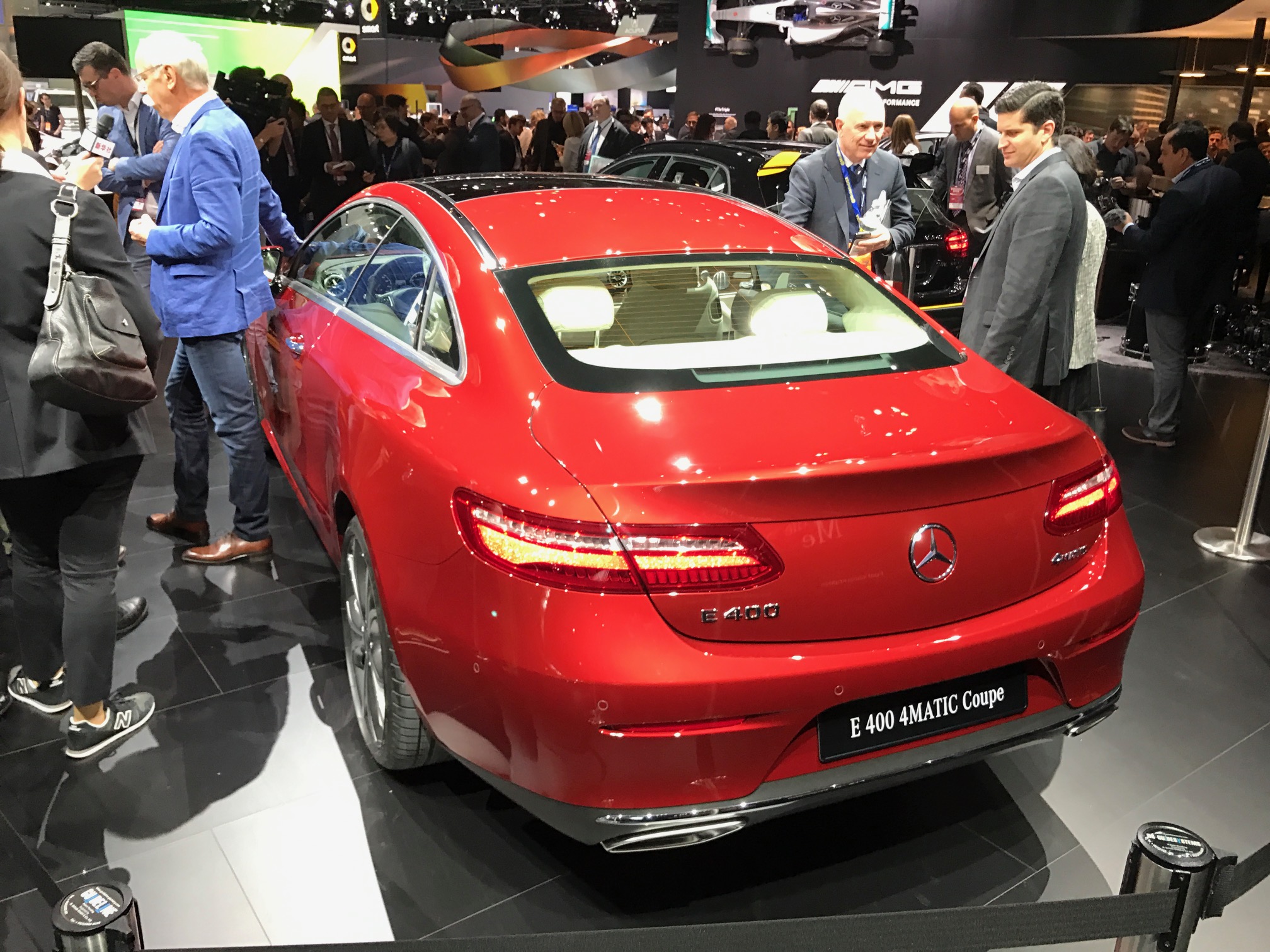 Fortunately, the E Class Coupe is far less complicated. Priced from £40,135, it'll be available in the UK exclusively in AMG Line trim. Meanwhile, Mercedes has also rubbed a flannel over its GLA, adding tweaked bumpers, a new grille and fresh alloys.
BMW M760i & BMW 550i
Love a V12 7 Series. BMW M760i is so America. pic.twitter.com/618wsmQSJq

— James Baggott (@CarDealerEd) January 9, 2017
One's coming to the UK, the other we wished was. BMW had its petrol-depleting models out in force in Detroit, including the soon-to-be-UK-bound M760i.
The Germans say it's the fastest car to hit 60mph that they've ever produced – dispatching the dash in just 3.4 seconds – and if it weren't restricted to 155mph, they say it would top 200mph.
Here's a BMW 550i trying to run my feet over. 456bhp and will hit 60mph in under 4secs. If it's that good what's the M5 going to be like? pic.twitter.com/aGICYK3CWc

— James Baggott (@CarDealerEd) January 9, 2017
Orders are being taken now and it arrives in February. Sadly, the 550i won't follow. Designed with Americans in mind, it features a 4.4-litre V8 twin turbo 456bhp engine which propels it to 60mph in under four seconds. Thankfully, we won't have to wait long for its bigger brother, the M5, which the UK will be getting.
Lexus LS500
The new Lexus LS500 is beyond big. Look at that grille… pic.twitter.com/MuawkxKOVL

— James Baggott (@CarDealerEd) January 9, 2017
With a mouth to rival Julia Roberts and a grille that would take many months to clean, the imposing Lexus LS500 is the Japanese brand's new flagship. Taking aim at the BMW 7 Series and Mercedes S-Class, the bold Lexus features a new 409bhp 3.5-litre twin-turbocharged V6.
As you'd imagine, it's packed with clever technology and features a luxurious interior to keep its intended executive travellers comfortable. What's more, at more than five metres long– 5,235mm to be exact – it's got all the space you'll need to relax and recline inside. It'll arrive at the end of this year.
Infiniti QX50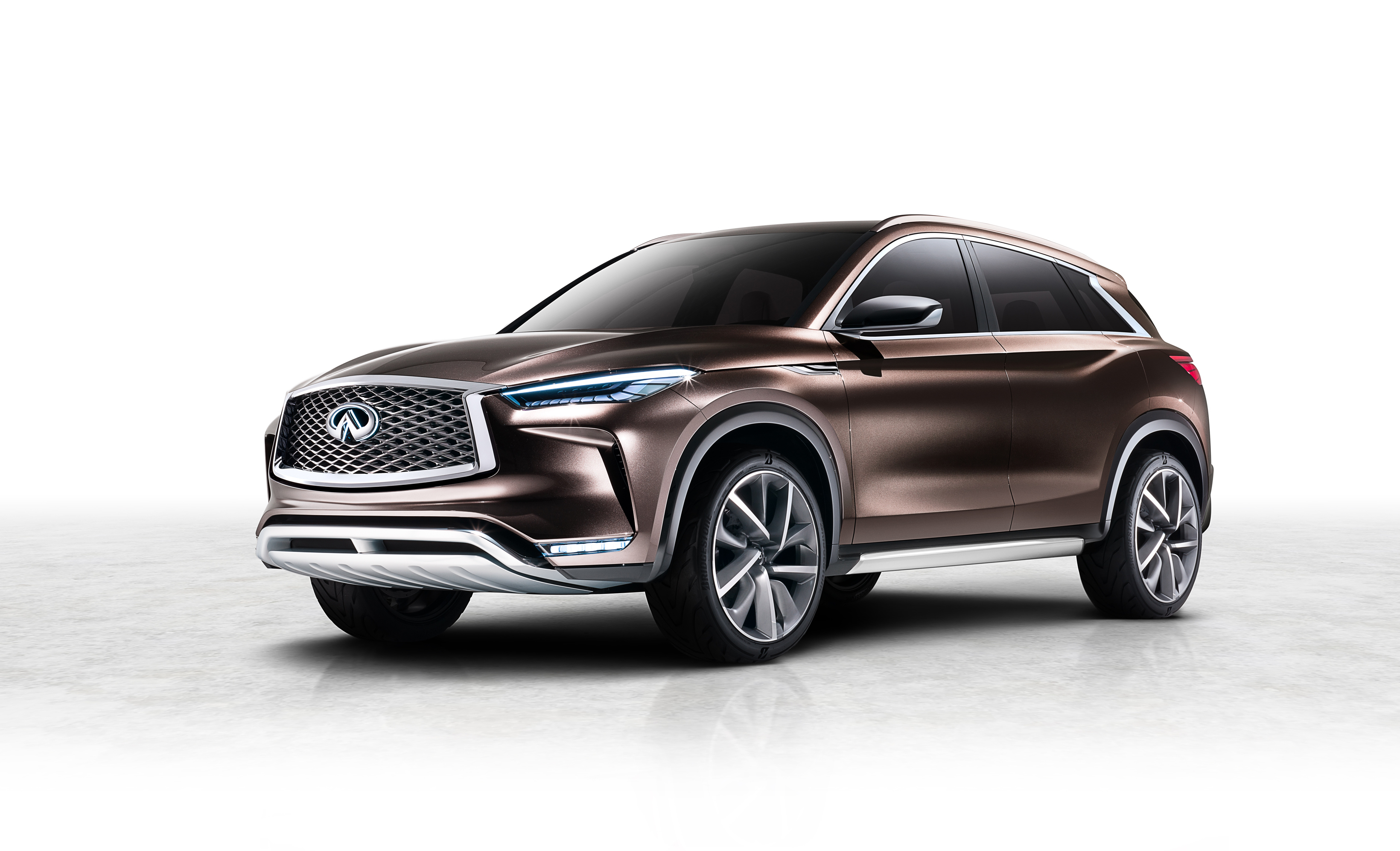 Think of this concept car as a rival to Audi's Q5 and you'll get some idea of where the Japanese manufacturer is aiming its efforts. The QX50 sits above the QX30 and will catapult the brand into the SUV sales heartland. Few details on the car's powertrain have been released, other than it could feature the brand's VC-Turbo variable compression ratio engine.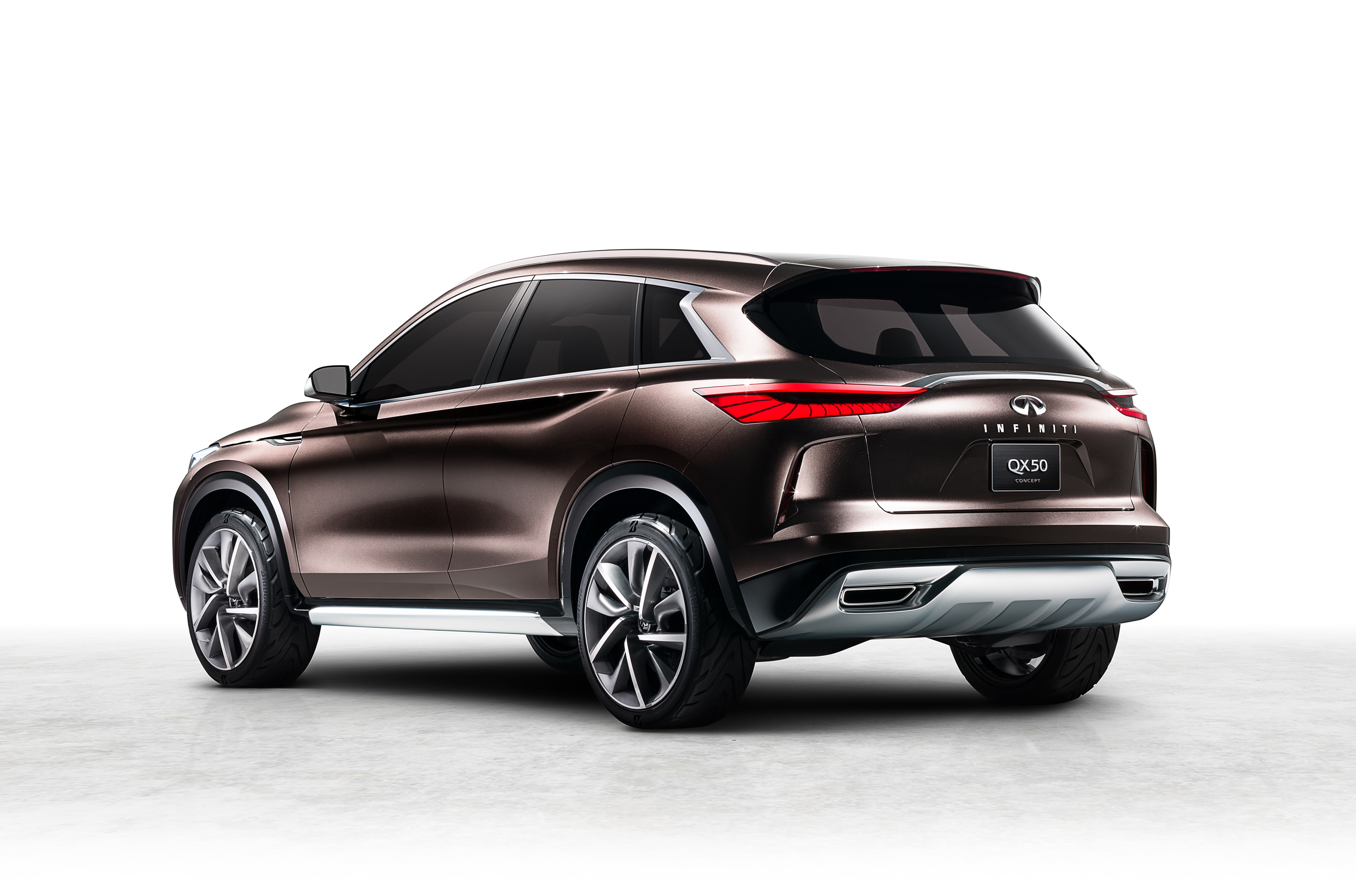 That lump is said to offer the torque and economy of a diesel, but the outright power of a petrol. More importantly, though, are the looks – the QX50 is far more production-ready than the QX Sport Inspiration concept on which it is based.