THE Car Dealer Live Stage was incredibly popular at last year's CDX – and with a compelling mix of panel discussions, keynote speakers and other events lined up for this year's event, which is just 12 days away now, it looks set to be even more of a draw.
One of the headline speakers will be Scott Sinclair, Google's automotive industry manager, pictured above. No stranger to Car Dealer events, Sinclair says he is very much looking forward to this year's CDX at Silverstone on May 23.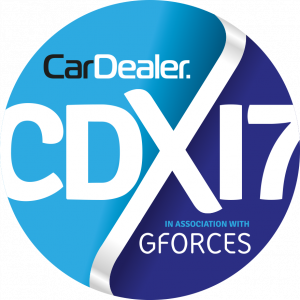 Explaining what he likes about the event, he told us: 'It's a fantastic opportunity to bring together many from across the industry to share best practice, learn about the new innovations driving the industry forward and hear from some fantastic speakers, including manufacturer CEOs, dealer group CEOs and suppliers to the industry.

'I'll be looking forward to seeing all the new innovations that will be launched and presented at CDX17. At CDX16 I was blown away by the amount of new digital innovations presented on the stands and stage.
'It's an exciting time in the auto industry and I'm excited to see how those businesses are doing one year on. I'll also be keeping an eye out for the next big thing to be part of the industry.
'I think CDX is a fantastic platform to come together and discuss some of the big challenges facing the industry.
'Furthermore, with the pace of change continuing to accelerate, it's more important than ever that those working in the industry have an opportunity to hear about the products and solutions that are being launched to try to help them succeed in the future.

'I can't think of another UK-based event that brings together so many from across the industry into one place. If there was one event not to miss, it's CDX17.'
More than 2,000 delegates have now signed up for CDX17, which is free to dealers and is brimful of events, products and services to help you boost your business and increase profit.
If you haven't registered for it yet make sure that you don't miss out – after all, can you really afford to give others the competitive edge? Dealers can click HERE to register for free for CDX17.
MORE: The top 10 reasons to be at CDX17 – our industry-leading event!
MORE: Car Dealer's Social Media 200 to be unveiled at CDX17
MORE: 2,000 delegates registered for CDX17
On SuperUnleaded.com: Barrier Saves Rally Car From Falling Off Cliff