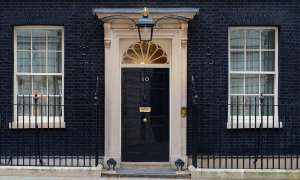 WITH the general election finally taking place tomorrow, the mood of motorists appears to verge on the pessimistic, according to an Auto Trader survey published today.
A representative sample of 1,000 UK drivers, whose views were pooled during the last three months, shows that the vast majority don't think things will improve on the motoring front whichever party takes power.
Perhaps reflecting the relatively low position of motoring on the political radar, more than seven in 10 felt ambivalent about forthcoming changes.

Nearly as many of those surveyed felt the Tories would do as little as a Labour government to improve the motorists' lot. Even fewer felt things would improve under a coalition. Overall, more than twice as many respondents felt things were likely to get worse for the motorist, rather than better.
The survey also asked what issues a new government should focus on to help the motorist.
Top of the list came cutting fuel prices. That's despite the fact that diesel and unleaded are actually lower in price now than during the last election in 2010.
Nick King, Auto Trader's market research director, said: 'We haven't heard too much about the plight of the motorist from any political party in the run-up to the election.

'So perhaps we shouldn't be surprised that most of those surveyed seemed quite pessimistic, at least when it comes to a focus on motoring issues.'
MORE: Baggott's Britain: What I'd do if I held the key to No. 10
MORE: Car Dealer Conference is an event no-one should miss
MORE: Swansway Group planning rebuild of Honda dealership
On SuperUnleaded.com: Friendly motorcyclist hurries to ducks in distress