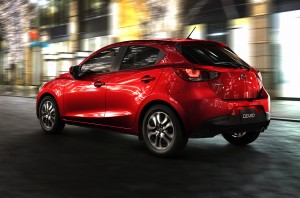 LIFESTYLE Motor Group is opening a new, purpose-built Ford and Mazda showroom in Horsham, West Sussex, early next month.
The news comes on the back of figures that show there has been another year of sales growth at the company.
This has paved the way for freehold acquisitions and the new Horsham dealership which has been constructed to the latest Ford and Mazda corporate identity standards.

The period from April 2013 to March 2014 saw sales turnover growth of 21 per cent to £146 million on the back of improved performances from all profit sources within Lifestyle Motor Group.
This, coupled with strong returns from all franchises held, and supported by low staff turnover, has given the group a 35 per cent return on capital employed.
The company reported £3,456,658 profit before interest and tax, equating to an annual profit per employee of £8,057.
The group acquired freehold property during the year in Royal Tunbridge Wells at the same time as investing £5m into their Horsham dealership, which is on the Guildford Road.

The new facility is opening on August 4 following its relocation from its present site less than a mile away.
Following these impressive trading results, the group has seen further improvements so far in this fiscal year, reporting a 26 per cent increase in PBIT for its first quarter (April to June 2014).