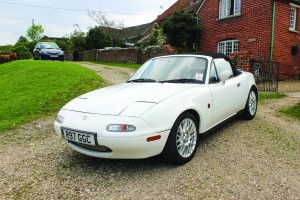 YOU know the old stock market saying 'Sell in May and go away'?
Well, I was beginning to wonder whether much of the motor trade had decided to disappear for the summer during a rather quiet month on the 'Trading Up' front.
Yes, things have stalled a little since we got the Jag back from Harwoods.

A busy schedule for me and some personnel changes at Auto Trader, our partners in this feature, delayed us somewhat when it came to actually advertising the car.
However, I'm pleased to report that the ad is now well and truly live so fingers crossed we'll see some interest soon.
However, as I write, the phone isn't exactly ringing off the hook.
I did note that former deputy prime minister John 'Two Jags' Prescott has put his XJS up for sale, which is identical in every way to ours. His is priced at £7,000, which makes ours look like something of a bargain. Anyway, to cut to the chase, if you have a customer who's after a nice late XJS, you know where we are!

Of course, I haven't been sitting around doing nothing in the meantime, and the Trading Up fleethas been joined by a new member – a nice little Mazda MX-5. This is a late Mk1 UK car, having covered a shade over 80,000 miles, with a full service history and a very sound body.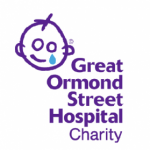 I tried to get Car Dealer Dave interested as I know he's a bit of a Mazda fan, but he tells me he's got his eye on a CX-5 when he replaces his trusty 6 later this year.
The MX-5 came via a friend and has been in the same family for years. It's been well looked after and has a mohair hood, nice alloys, a chrome- style bar and a smattering of other styling cues.
We've had it serviced and MOT'd and if it hadn't been for the passenger mirror being snapped off by a passing cow (I kid you not, the cows where I live in the New Forest have no respect for parked cars when they are eating grass) and a window disappearing into the door it would have been up for sale by now. You could say that silly cow has stopped me moo-ving it on!
Anyway, I have the parts to fix this, so hopefully by the next time you read this both the Jag and the MX-5 will be gone and I'll be looking for the next car to trade on up in the hope of raising a decent amount of cash for Great OrmondStreet Hospital.