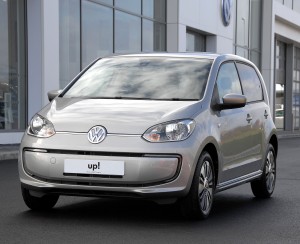 A NORTH-EAST motor group is the first in the region to use a cutting-edge
 communications technology system to deliver good, old-fashioned customer
 service.
Lookers Volkswagen – which has dealerships in Middlesbrough, Darlington and
 Northallerton – has launched an innovative video health check for all 
vehicles brought into its service workshops.
The aim of the service is to enable customers to see exactly what the 
technician in the workshop sees and be able to authorise any work that 
needs to be done – all via email.

Simon Horabin, franchise director for Lookers Volkswagen North East, said: 'This visual inspection of critical components such as tyres and brakes 
ensures all our customers stay safe and their vehicles are fully maintained.
'Now we have launched a video analysis service, unique to this region,  
which allows the customer to actually watch the technician at work and let
 us know with the click of a button on their smartphone or computer if we
 can go ahead with any work that needs doing.
'We piloted the system and got fantastic feedback from customers. 
It lets them make an informed decision about whether any work needs to be
 done, immediately or at a later date.
'The technicians enjoy demonstrating their knowledge and 
expertise to the customer. And we are able to interact directly with our customers
 again, just like in the old days.'

The new service sends a message to the customer to let them know when their 
video analysis is ready to view. In the film, a Lookers Volkswagen technician introduces himself and talks the customer through the checklist, pointing out anything critical or congratulating
 the customer on how well they have maintained the vehicle.
If any work is required, the system software shows the cost and enables the
 customer to authorise the work remotely.



 Lookers Volkswagen North East operates dealerships at Newport Road,
 Middlesbrough; Darlington Road in Northallerton and West Auckland Road,
Darlington.
To see a video example, click here.