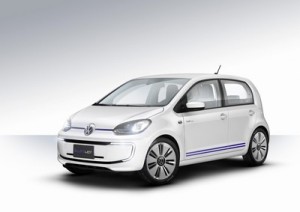 VOLKSWAGEN has unveiled the plug-in diesel-electric version of its Up supermini.
Using the same hybrid drivetrain as Volkswagen's high-tech XL1 coupled with an electric motor, the new plug-in Twin-Up concept has the potential to achieve an average fuel consumption of 257mpg and a zero-emission EV range of 31 miles.
The turbocharged two-cylinder diesel engine produces 47bhp. Combined with the electric motor, the overall power output totals at 74bhp.

The Twin-Up is a development model but it has been created with a view for production, with another version expected to appear at the Tokyo Motor Show at the end of the month.