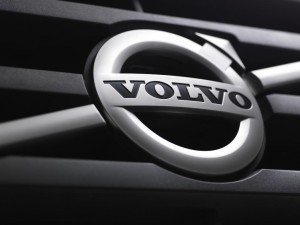 VOLVO dealerships are to undergo extensive renovations to make them fit for the 21st century.
Nick Connor, Volvo's UK managing director, spelled out the changes at a dinner at a London hotel last night.
He was outlining the manufacturer's plans and hopes for the next four years to a small gathering of journalists – and Car Dealer was among them.

Connor said the new showroom look would not be glass and steel palaces – but would be open and transparent, a comfortable place for consumers.
'We're calling it our VRE – the Volvo Retail Experience – and we started rolling it out in Sweden,' he said.
'It has proved very successful with customers there, and the first dealerships have been completed in the UK – and they're going down well here, too,' he said.
'We want dealerships to be relaxing and comfortable places. We want customers to be able to meet and talk to the technician carrying out work on their car, and to look through the glass partition to see the work actually taking place.

'We want to do away with desks, and let customers use iPads to configure our new cars to see what suits them best.
'Dealerships should be warm and welcoming places.'
Unlike some other manufacturers, Volvo will not be subsidising the corporate identity work at dealerships.
Connor said it was difficult to put an average figure on the CI work, as it would depend on the age of the dealership, how much work needs doing, and whether it was a rebuild.
But he added: 'Any work that is carried out has to be sustainable to the dealership. If some dealerships have worries, we'll have a discussion with them.
'Of course we sometimes get an argument from dealers that if they buy a new sofa, how many more cars would they sell. But if they never replaced a sofa, in time the dealership would look pretty shabby and customers would stop buying cars there.
'We are being sensible with the work that needs to be carried out. In reality, we find dealers are very competitive – they see the work that needs doing, and they always want to do that little bit more to outdo each other.'
Connor said no dealer so far had said the work was 'too rich for my blood'.
He added that Volvo was popular in the industry and although he had received enquiries from some dealers about taking on the marque, he was not looking for more outlets.
'We have 108 sales points at the moment with two more we are currently filling, so we will end up with 110 – and that's where we want to be.'
He said there was a lot more to bricks and mortar, though, to selling cars. 'Having good sales people, and giving people the right customer service, is vital,' he said.
'We mystery shop many of our dealerships, and we see lots of things we like, and lots of things we don't. And when we don't, we tell the dealerships what is expected of them.
'But a lot offer a very good customer experience.'