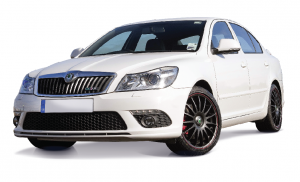 WHAT do you reckon is the most popular car colour for customers? Red? Blue? Silver?
Nope, wrong on all counts. You may not believe it, but it's… white.
Seven years ago, only one customer in every 100 wanted a white car. They were difficult to shift on the used-car forecourt, too.

Today, it's a different story. Almost a quarter of all new cars registered in 2014 were white.
Figures released today by the Society of Motor Manufacturers and Traders (SMMT) show that of the 2,476,435 new cars registered in 2014, 22.2 per cent were white – representing the highest proportion of white cars registered in any year since records began in 1996.
In 2010, white cars accounted for just under 10 per cent of new-car registrations, making it the sixth most popular car colour, with black and silver cars the best-selling.
In 2014, black cars took second place followed by grey, taking 19 per cent and 14 per cent of the market respectively. Silver – the second-most popular colour in 2010 with almost a quarter of registrations – has now slipped to sixth place, accounting for 13 per cent of the total new car market.

Colour of new cars registered 2014 vs 2010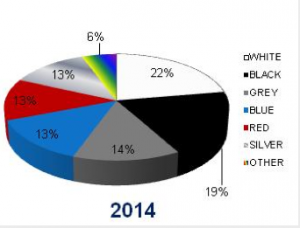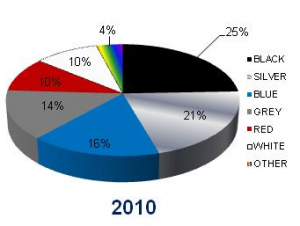 Best-selling white cars by year
| | | | |
| --- | --- | --- | --- |
| Year         | Make | Model | Registrations |
| 1996 | Citroën | Xantia | 2,489 |
| 2000 | Vauxhall | Astra | 4,775 |
| 2005 | MINI | MINI | 3,827 |
| 2010 | Fiat | 500 | 13,049 |
| 2014 | Ford | Fiesta | 25,845 |