THERE'S no better feeling than walking to the stage to collect a Used Car Award. Don't just take our word for it, check out the comments of two of our winners from last year!
In preparation for the 2017 ceremony, which will take place on November 27 at The Brewery in central London, we caught up with two of last year's winners to find out how it felt to win and how the awards have helped their businesses.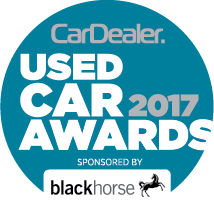 Ross Quirk is the director of Quirk's Car Company, which won Best Used Car Customer Care. He said: 'It was a very proud moment. There was a sense of achievement.

'The recognition for all the hard work and effort that you put in to make people happy, look after people, and create the best customer care was lovely.
'Have there been any direct benefits to the business? Quirk told us: 'We get a lot of recognition from customers who are prospecting us as a dealership. I think it definitely helps with people who are choosing between two or three dealers that have similar cars. I think having those awards behind us probably tips them over the edge to deal with us by giving them peace of mind that we're going to look after them.'
St Albans Car Centre won Used Car Dealership of the Year award for dealers that stock less than 50 cars. Its dealer principle, Andrew Enstone, said: 'Winning was completely shocking. We didn't expect to win it at all. We couldn't believe it.
'It was very pleasing to win the award. It made us feel that the hard work had paid off. We were really happy.

'I think it's been a contributing factor to drawing in new customers. A lot of people have looked at it. Our website has information about the award on it and the video of the presentation. It's certainly been a positive.'
So there you have it… and there's plenty of time for you and your dealership to get involved. We look forward to seeing you in November!
MORE: Now open! Get nominating for this year's Used Car Awards
MORE: Who won what at the 2016 #UCAwards?
MORE: #UCAwards: Our favourite tweets about 2016's extravaganza
On SuperUnleaded.com: Next generation Hyundai hydrogen fuel-cell car is here