THE trophies have been presented, the champagne corks popped – and there are quite possibly one or two sore heads being nursed this morning!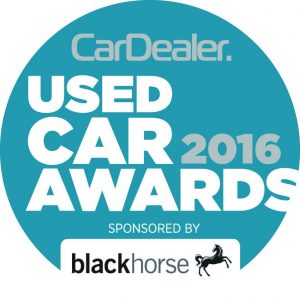 Yes, our Used Car Awards are over for another year but what a terrific time was had by all at The Brewery in London last night! It really was a fantastic success.
Well done to everyone who won or who was highly commended. It's something you can truly be proud of. And thank you to everyone who took to social media to tweet about the event using the hashtag #UCAwards – we've compiled a selection of some of our favourites.

Just set off for the #UCAwards tonight! @CarDealerMag pic.twitter.com/ASNIienFdc

— Geoff Cox (@GeoffCoxDerby) November 28, 2016
The team suited and booted for tonight's @CarDealerMag #UCAwards! Good luck #TeamWizzle pic.twitter.com/jl9lgpRKIc

— Wizzle – Sell My Car (@wizzlesellmycar) November 28, 2016
Traditional We're Ready For The Used Car Awards Picture #UCAwards pic.twitter.com/BiEXY1bsfz

— James Baggott (@CarDealerEd) November 28, 2016
Amazing job as always @CarDealerMag – awesome evening thank you! #UCAwards

— GardX Protection (@gard_x) November 28, 2016
Amazing night at @CarDealerMag#UCAwards last night – 2 amazing awards "dealers dealer" & "outstanding achievement" credit to @MarshallGrouppic.twitter.com/1WRDLiVTPK

— Daksh Gupta (@MarshallMotorGp) November 29, 2016
That's a wrap now enjoy your evening all you lovely people #UCAwards thanks to @mikebrewer and all the team great night x pic.twitter.com/PwAJezzAvZ

— Michelle Brewer (@MrsMBrewer) November 28, 2016
All of tonight's fantastic winners. Congratulations to all! #UCAwards pic.twitter.com/HcjkCj3zKQ

— Car Dealer Mag (@CarDealerMag) November 28, 2016
Used Car Awards 2017, here we come!
MORE: Who won what at the 2016 #UCAwards?
MORE: Lookers cements £6.5m Scotland investment at Edinburgh Audi
MORE: Porsche expects to sell 20,000 units a year of its first all-electric car

On SuperUnleaded.com: Now You Can Own A Genuine Road-Legal F1 Car