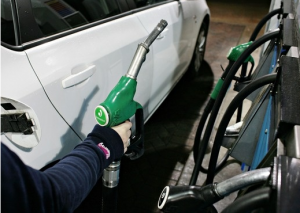 IT'S HERE – petrol can now be bought for less than £1 a litre.
It's the first time in five years that unleaded fuel has fallen below that mark.
Three garages in the West Midlands were first to hit that landmark price, cutting their prices to 99.7p.

The owner of the independent Harvest Energy stations knocked 6p off the price of his petrol in one day. He said he was becoming tired of supermarkets 'cheating' customers with 'rip-off costs'.
Dr Velautham Sarveswaran, who runs the three petrol stations in Redditch, Walsall and Birmingham with his wife Ananthi, told MailOnline he felt compelled to lower his prices after tiring of the supermarket fuel pricing 'scandal'.
'I will still be making money by cutting prices and my customers wanted to see me break the £1 barrier. My customers are happy,' he said.
'People travel as far as 20 miles just for my petrol prices. 

'The supermarkets continue to make a fortune without passing the price cuts to their customers. It is a scandal. They are cheating people.'