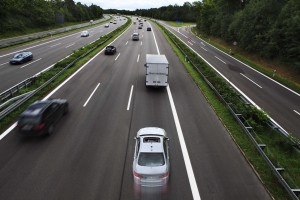 TRIALS of 80mph motorway speed limits could start next year, after the road safety minister said the issue is firmly on the Government's agenda.
Stephen Hammond said raising the motorway limit to 80mph has not been forgotten, and three test sites have been proposed for trials of higher speeds in different areas. If the trials are successful, the new limits will be introduced across the country.
In a recent magazine interview, Stephen Hammond said: 'We are thinking about how we could trial the speed limit increase, rather than go to a consultation. It would be important to have a good evidence-based trial. Our philosophy is that we should have the right speed on the right road.'

It's been suggested that there will be an announcement in the autumn on the prospect of a speed limit increase, and the trials could potentially take place in 2014. However, it may take a year to put the regulatory format in place.
Supporters of the speed limit increase argue that motorways are the safest of all roads and that cars, and drivers, become safer at speed, increasing awareness.
Former transport secretary, Phillip Hammond also argues that raising the limit could 'provide hundreds of millions of pounds for the economy', generated by lowering journey times.
Opposing the increase plans, road safety charity Brake argues that an 80mph limit could lead to more accidents, deaths and serious injuries. Meanwhile, AA President, Edmund Kind told the Mail Online: 'Our view is that 80mph in a modern car, in good weather, driven at a safe distance from the car in front is a safe speed.'