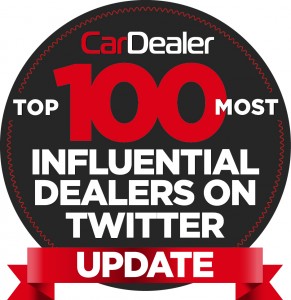 AN independent car dealer has managed to secure second place in our updated Top 100 Most Influential Dealers on Twitter list for the first time ever.
Prestige Diesels, an independent specialist based in Portsmouth, secured the incredible position in our updated list, just behind franchised giant Perrys, despite the fact it was the first time they had been included.
Our current leader, Perrys, really brought their A-game, though. Not only have they smashed their previous Klout score of 66 by two points but they have also received the highest Klout score we've ever recorded.

For our updated list, the average Klout score increased dramatically overall. Last time the lowest was 41, this time around no dealer that made the Top 100 scored less than 45, demonstrating that many are using social media to engage with their customers more than ever.
See what happened last time and compare where you placed
This updated list will now form the basis of the The Top 100 which we will announce before next year's Car Dealer Conference in June. Anyone placed on that list will be invited to a special event at the conference where they'll be treated to some expert advice from some of the top names in the business.
Car Dealer managing director James Baggott said: 'This mid-term update is designed to give dealers the chance to see how they have improved since we announced our winners in May of this year.

'The fight for first place is tough at the top and the fact an independent dealer has managed to take silver shows just how much of a level playing field social media can be.
'We'll be compiling the list for the awards next year so it's up to dealers to work hard now on their influence on Twitter to ensure they get in the list and secure an invite to our exclusive event at next year's Car Dealer Conference.'
If you think you should be included in the list tweet @CarDealerMag with your details and we'll make sure your account is analysed in 2015.
What is Klout?
A Klout score is a number given between one and 100, which takes into consideration a user's interaction on Twitter to work out their overall influence – the higher the number, the more influential the user. For our Top 100, where Klout scores were the same, follower numbers were taken into consideration.
The Top 100 list