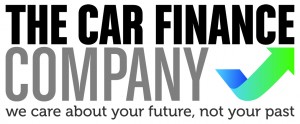 THE Car Finance Company has capped a glorious year by achieving more recognition on the national stage.
The Portsmouth-based employee-owned firm has been placed in second place in the The Sunday Times Fast Track 100 league table, which highlights private companies with the fastest-growing sales over their latest three years.
The league table is sponsored by the Virgin Group and Sir Richard Branson said: 'A bit of creativity and strong team spirit can achieve great things.

'Sometimes people imagine that going into business is a smooth process from start-up to a fully-fledged global brand. The reality is about overcoming the endless challenges.'
Mark Smith, The Car Finance Company's managing director and founder, is now looking forward to having dinner with Sir Richard at his family home in Oxfordshire.
It has been a good year for The Car Finance Company. It is also a finalist in two categories at the ICM British Credit Awards 2015 – Consumer Credit Team of the Year and the Consumer Collections Team of the Year.
The awards ceremony will take place on Wednesday, February 11 at The Brewery in London – the venue of the annual Car Dealer Used Car Awards.

Smith added: 'We were privileged to win the award for Consumer Credit Team of the Year in 2013 and we want to do one better by winning two awards at this year's ceremony.
'Being listed as a finalist in two categories is a great achievement for us.'
MORE: Honda 'committed to UK plant'