First council trial of four-day week hailed a success
The first council trial of a four-day week has been hailed a success, with average employee performance improving.
South Cambridgeshire District Council tried out a four-day week for desk-based staff for three months, beginning in January, with pay being unaffected.
The Bennett Institute for Public Policy, which analysed the results, said performance improved overall – with significant improvement in some areas. An extension of the trial for a year has been recommended to council leaders, as has a three-month trial for staff in the facilities management team and shared waste services.

Cold calls on financial deals to be banned under government plans
Cold calls that cheat people out of their money by tricking them into buying fake investments are to be banned under government plans to be announced next week.
The aim is to extend a current ban that stops cold calls about pension products so it covers calls selling any financial product.
Once in force, people receiving a call offering them products such as sham crypto currency schemes or types of insurance will know it must be a scam and can hang up and report the scammer.

MP raises concerns about planned new power line with Sunak and Yousaf
Concerns about plans to install a new line of pylons through the Scottish Highlands have been raised with Humza Yousaf and Rishi Sunak.
Lib Dem MP Jamie Stone wrote to the two leaders to highlight the 'great concern' that the proposed power line would 'negatively impact beautiful stretches of scenery and heritage'.
It comes after energy firm SSEN put forward plans for a network of pylons to run for about 100 miles between Spittal in the far north of Scotland to Beauly, near Inverness. They are said to be critical in moving renewable energy generated in the Highlands to more populated areas of central Scotland and England.
Ron DeSantis commends Kemi Badenoch for opposition to 'woke ideology'
Florida governor and US presidential hopeful Ron DeSantis has hailed Kemi Badenoch for her efforts to make sure 'woke ideology' is not 'corrupting British society'.
The Florida governor met with the business secretary, as well as foreign secretary James Cleverly, during a trip to Britain as he seeks to burnish his credentials ahead of a possible run against Donald Trump to be the Republican choice in the race for the White House.
In an interview with The Sunday Telegraph, DeSantis commended Badenoch, who is also the minister for women and equalities, for being outspoken on issues such as gender-neutral lavatories and the decolonisation of school curricula.
Millions around world asked to cry out in support of King at coronation
Millions watching the coronation around the world are to be asked to cry out and swear allegiance to the King, with the public given an active role in the ancient ceremony for the first time in history.
Charles's coronation next Saturday has been modernised to include the first Homage of the People.
Lambeth Palace said it was hoped the significant change to the historic service will result in a 'great cry around the nation and around the world of support for the King' from those watching on TV, online or gathered in the open air at big screens.
Guardian apologises to Richard Sharp and Jewish community over pulled cartoon
The Guardian has apologised to the Jewish community and Richard Sharp after publishing a cartoon described as antisemitic.
The newspaper removed a drawing – which depicted a caricature of Sharp, who announced his resignation as BBC chairman earlier in the week – by Martin Rowson from the Guardian website yesterday, saying it 'did not meet our editorial standards'.
It follows a review finding that Sharp, who is Jewish, broke the rules by failing to disclose he played a role in getting then-PM Boris Johnson an £800k loan guarantee. The cartoon was described by David Rich – author of Everyday Hate: How Antisemitism Is Built Into Our World And How You Can Change It – as having 'antisemitic imagery' such as 'outsized, grotesque features' alongside 'money and power'. Rowson also apologised but said: 'His Jewishness…played no conscious role in how I twisted his features according to the standard cartooning playbook.'
I'll be bolder than Tony Blair on public service reform, pledges Starmer
Sir Keir Starmer has pledged to be bolder than former PM Sir Tony Blair in his approach to public service reform if Labour wins the next election.
The opposition leader used an interview with The Observer to pitch his 'reforming' vision for the sector, which he said would include radical ideas for the NHS.
Also among its policy targets would be a revamp of tuition fees and an acceleration of housing building to get more people on the property ladder, he said. The party would go 'further than Blair on public services, further than the Tories in the private sector'.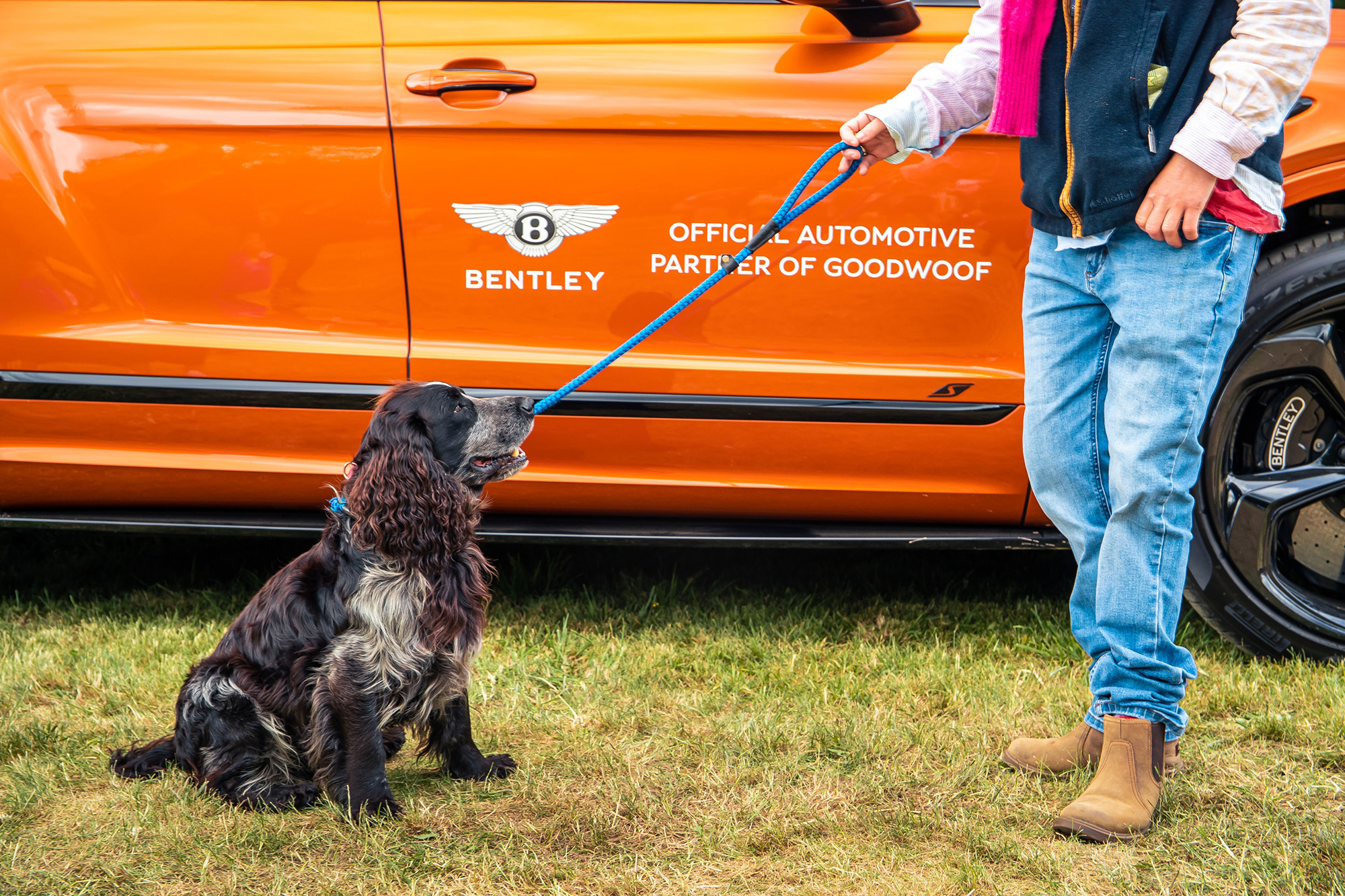 Bentley to raise the woof at Goodwood's Festival for dogs
Bentley is taking the lead as exclusive automotive partner for this year's Goodwoof festival, which is being held on May 20 and 21 at the Duke of Richmond's Goodwood estate.
A fleet of Bentayga luxury 4x4s will provide extra bark and growl to a range of activities that will give dogs and their human friends a wonderful weekend – or a great Dane out.
Set on the lawn at Goodwood's The Kennels, the West Sussex estate's central clubhouse, the event will feature world-class competitions, field and trail demonstrations, talks from dog experts and celebrity owners, plus treats for those on both two and four legs.
Yesterday's headlines on Car Dealer you might have missed
Weather outlook
Today will see showers or spells of rain for most, falling heavy and thundery mainly towards the west in the afternoon, says BBC Weather. Northern Ireland will have sunny spells between showers, but it'll be drier in the south-east.
Monday will see further showers in the morning and later in the afternoon in south-east England, with some of them likely to be thundery. There'll be some lingering showers in Scotland as well, while elsewhere will have patchy cloud and sunny spells.