The new edition of Car Dealer is out now – and it's packed with news, views, reviews, interviews and features that you really need to see!
Issue 182 is free to read and download – here's a sample of what's between the digital covers…
Dashboard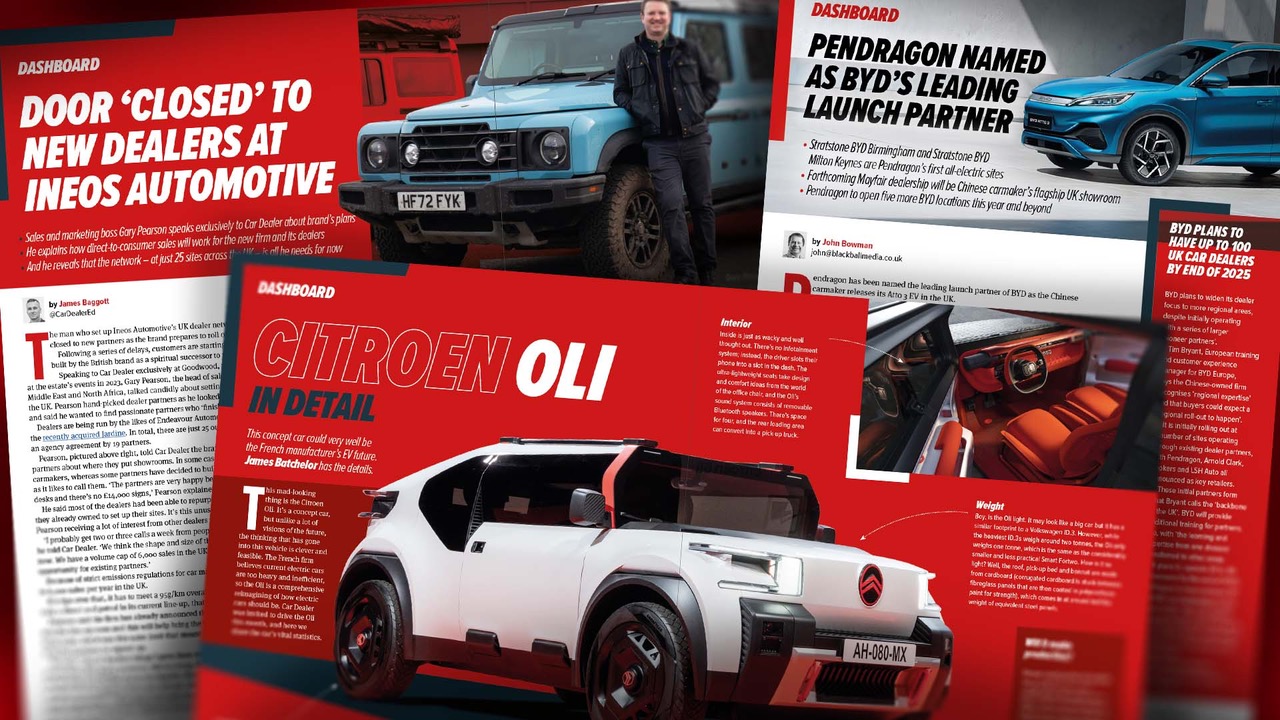 In an exclusive interview, Gary Pearson, Ineos Automotive's head of sales and marketing for the UK, told Car Dealer founder James Baggott just why the manufacturer isn't looking to sign up any more dealers right now.

Associate editor James Batchelor got up close and personal with Citroen's Oli concept car to check out how the French manufacturer sees the future panning out for its EVs.
And we look at Chinese brand BYD's plans for a UK dealer network as it releases our cover star, the Atto 3.
Forecourt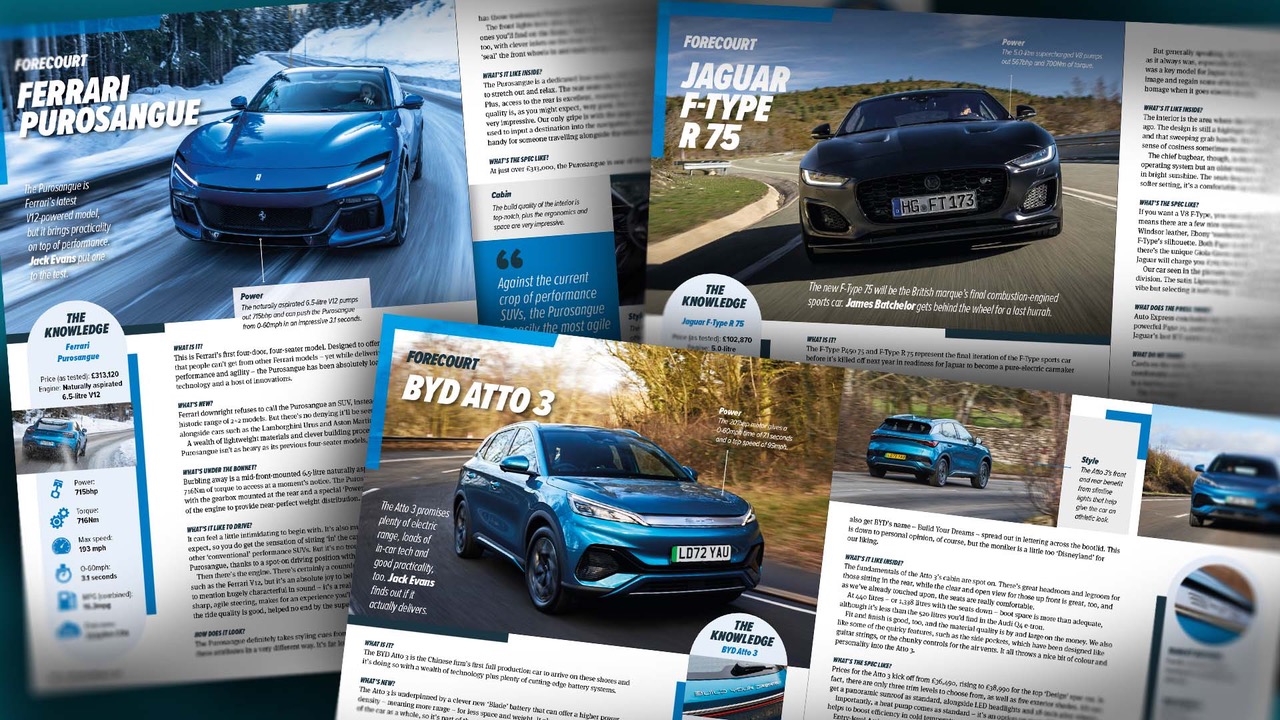 James Batchelor and fellow motoring writers Jack Evans and Ted Welford have put three of the latest cars to the test for our regular Forecourt section.

Find out what they thought of what will be Jaguar's last combustion-engined sports car, Ferrari's latest V12-powered model (the SUV that the Prancing Horse refuses to call an SUV) and BYD's first full production car to land on these shores.
Features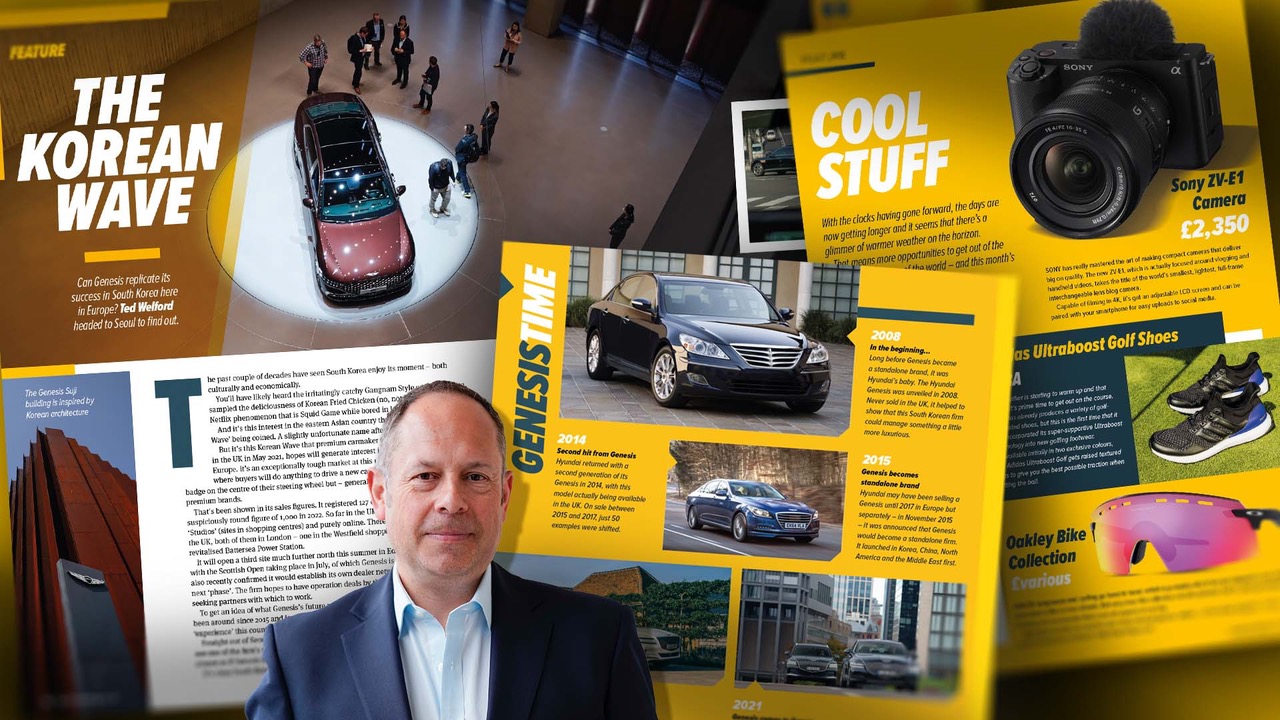 Hyundai's luxury offshoot Genesis has been going down a storm on its home turf in South Korea and is now setting its cap at Europe. How likely is it to succeed? Ted Welford went to Seoul to investigate for an in-depth feature.
We also bring you some of the latest cool products that you can enjoy now that the days are finally getting longer!
Car Dealer Power 2023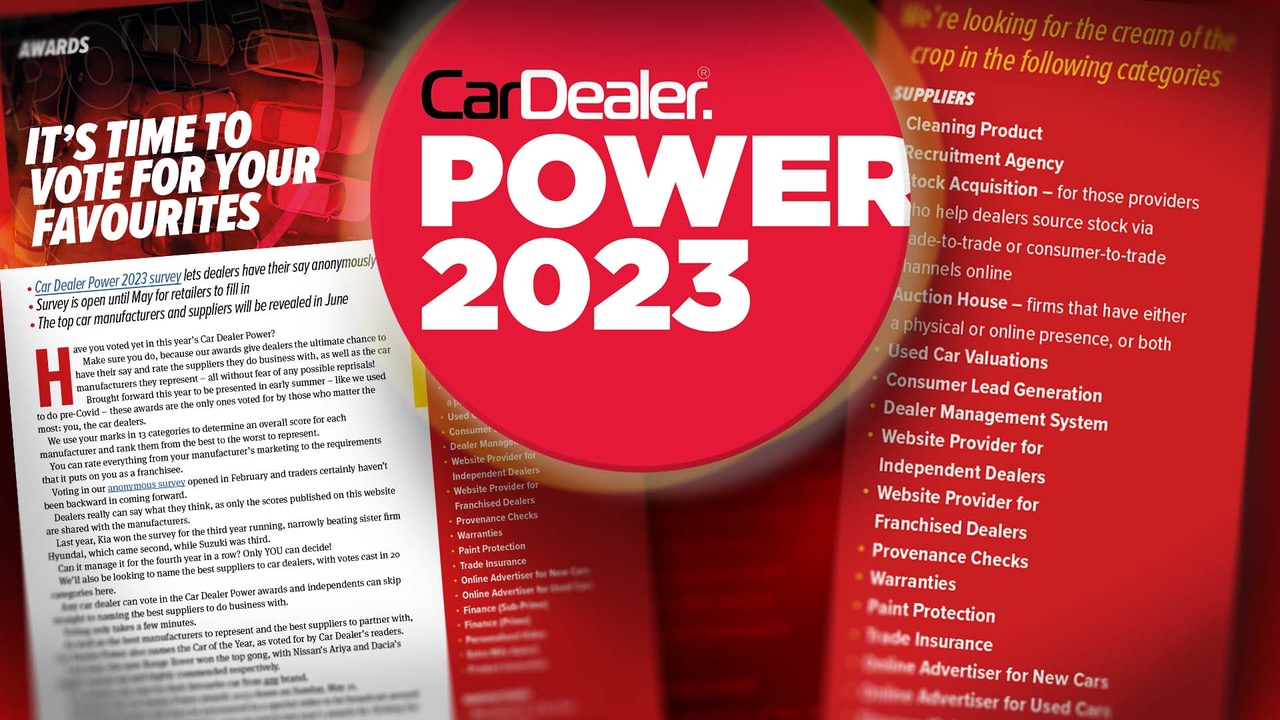 The clock is ticking for you to get your votes in for this year's Car Dealer Power!
The deadline is Sunday, May 21 so don't miss out on your chance to have your say on the best and worst suppliers and manufacturers!
It's anonymous, too, so you can really get things off your chest if you want to! Full details on how to take part in the survey, along with all the categories, are in the magazine.
Columns
James Batchelor reckons it could be second time lucky for Chinese car manufacturers and the UK's automotive market
Our ever-popular mystery columnist Big Mike remembers a frustrating time with a seller and his Octavia who went all coy
Round-ups
Our four-page news digest has loads of the biggest automotive industry stories – including exclusives – in bite-size pieces. And if you want to read them in full, simply click on the boxes!
There are business and supplier updates as well, plus a look at what car manufacturers have been up to recently.
Also inside…
In our regular finance section, First Response digital marketer Richard Pygott wonders if a spring-clean might be in order at some dealerships.
Meanwhile, in this month's Feedback, dealers reckon that what's been happening recently at Cazoo has all the makings of a Netflix documentary! We also bring you more fabulous memes about the industry!
This is just a taster of what's crammed in the 52 pages of issue 182 of Car Dealer – which you can read and download for free via Issuu.
How to read the magazine
The easiest way to access it all is by clicking on the digital magazine at the top of this page.
For a quick video on how simple it is to read Car Dealer online, click below:
Want to read it on your mobile device? It's also viewable in the Issuu app, both for iOS and Android. Switch your notifications on and you'll get an alert every time a new magazine is published.
Want to make sure you're kept informed about new magazines being published? Subscribe to our email newsletter and you'll be contacted as soon as each issue is released.
And for daily breaking news updates, join our WhatsApp group to get them sent straight to your phone. Email us via the website here to get a link to join.