OUR Used Car Awards are the awards for the used car industry, so if you think you do things better than the rest and deserve recognition for it you really need to enter for this year's event.
The Car Dealer Used Car Awards recognise those dealers that go above and beyond, and having a Used Car Awards winner banner shows your customers that you're the best and can be trusted to look after them
In the run-up to the event – which is being held at The Brewery in London on November 30 and will be hosted by TV's Wheeler Dealer himself, Mike Brewer – we're hearing from last year's winners about how much their victory meant to them and why it's important to get those nominations in.

Perrys, which has 53 showrooms nationwide, took home the trophies for 

Used Car Dealer Group of the Year, sponsored by Black Horse, and Social Media User of the Year, sponsored by Evolution Funding, at our 2014 ceremony, and 

Lee Manning, the company's digital marketing manager, told us: 'It was a fantastic achievement for Perrys to receive two awards at last year's Car Dealer Used Car Awards.
'Perrys went on to be awarded Dealer Group of the Year by Motability and by eBay afterwards, so you might say that Car Dealer were ahead of the curve on that front!
'We were also very proud to pick up the Social Media User of the Year Award. It was great to see the judging panel picked up on our key social media objectives: engaging with our growing online communities, showcasing the culture of Perrys and building trust with our customers.
'With so many great top dealer groups out there doing fantastic work, it was great for our customers to see us singled out amongst our competitors by an important industry figure like Car Dealer Magazine.

'We are 100 per cent entering again this year. Awards win aside, it's a smashing event hosted by Mike Brewer and I'm glad to hear he'll be back for another year! It's great to have such a public automotive figure heading the judging panel – it definitely adds even more credibility to the awards.'
So, what are you waiting for?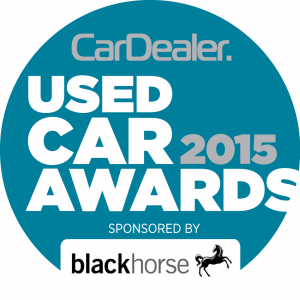 The 20 categories for this year's Used Car Awards, which have the hashtag #UCAwards, are listed here, and you can make your nominations very quickly and easily via this link – make sure you give lots of detail about what makes you the best. You've got until October 22 to submit your entries, and shortlists will then be drawn up by our judging panel, headed by Brewer.
Don't keep putting it off and risk forgetting to submit your nominations, because you'll then miss out on your chance to show everyone how good you are.
Tickets for the glitzy black-tie event – the perfect opportunity for an office Christmas party! – can be ordered via the nominations link, as can terrific accommodation deals that we've negotiated for you. Alternatively, call the Car Dealer team on 023 9252 2434 to book.
MORE: Zuto makes Sunday Times Hiscox Tech Track 100 for second year running
MORE: Britain's car-makers unite for send-off to Frankfurt International Motor Show
MORE: HPI staff face jobs axe in operations merger with CAP Automotive
On SuperUnleaded.com: Our snapper went camera crazy for the new BMW 3 Series