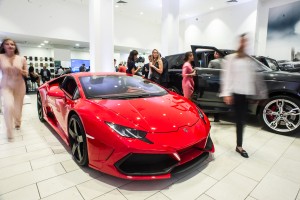 ITALIAN automotive atelier ARES has opened its first boutique showroom in the heart of London's Mayfair.
After several weeks of development and refurbishment work, the site – 77 Piccadilly – is now open, and is the first of a planned portfolio of ARES stores to be opened in some of the world's 'most glamorous' locations.
The Piccadilly centre has a stunning ground-floor showroom with space for four hand-crafted vehicles from the ARES range.

For the site's launch, a Lamborghini Huracán, Range Rover, Mercedes-Benz G-Class and Mercedes-Benz S-Class were on display which, said the firm, 'highlighted the breadth of the brand's capabilities to create a special automotive experience'.
At the rear of the showroom is the atelier itself – the word means 'studio' or 'workshop' in French, and is traditionally associated with master craftsmen creating fine art of the highest quality. Here, customers work with ARES' experienced showroom staff to specify and personalise every aspect of their new vehicle.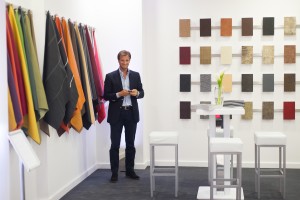 The opening of the Piccadilly showroom – formerly occupied by Japanese car brand Infiniti – represents a significant financial investment by the ARES team. It hasn't stopped there – phase two of the plan will see the the creation of a lower ground floor with an enlarged capacity.
Dany Bahar, ARES chief executive officer and founder, said: 'With so many of the world's wealthiest individuals favouring a summer in London, this is the perfect time and location for the first ARES boutique store.'

The location will also act as the exclusive outlet for UK customers to purchase STREIT armoured vehicles. 'Security is increasingly at the forefront of customers' minds," said Guerman Goutorov, STREIT group chairman and chief executive officer. 'Now customers in the UK can access our trusted technology and specify a vehicle that combines security with ARES' elegant luxury.'
MORE: Marriott Motor Group buys Bristo's of Ipswich
MORE: Jim Reid Vehicle Sales step in to help after football fan's car is vandalised
MORE: IM Group buys Citroen Motors Ireland
MORE: Mazda dealership showcases brand's fresh new exterior look
On superunleaded.com – 'Invisible' Speed Bump Sends Saudi Drivers Flying