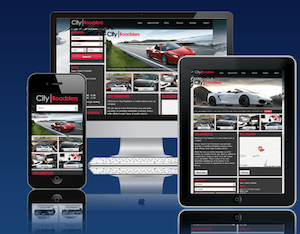 AUTOMOTIVE website supplier, AutoExposure has launched a new 'smart' web platform for car dealers looking to update their online offering.
The latest platform from the firm – a division of Motors.co.uk – is called 'Flex' and utilises a flexible framework to create cutting-edge, responsive and easy to customise sites which are fully search engine optimised.
Websites using the Flex platform automatically change to suit whatever device the customer is using whether it be PC, tablet, phablet (a large smartphone/small tablet) or a mobile phone.

Flex will be launched in mid-February, with the first customer websites going online later this month. Dealers who choose the Flex option will benefit from an easy to use content management system, straightforward vehicle management structure, visitor tracking tools as well an enhanced search engine optimisation pack to ensure a high degree of visibility within Google.
Additional packs are available to bolt on to the core Flex design, including finance plug-in and insurance quotation tool; a promotion pack featuring car comparisons; additional visual elements such as video and high resolution imagery; and the integration of Manheim Live Advisor chat facility and The Motors.co.uk Eye tracking and reporting tool.
The new platform arrives when more than 50 per cent of the UK population now owns a smartphone, almost one in five own a tablet.
Data from Motors.co.uk's own website shows that 30 per cent of all visits are now 'non-desktop'.

Managing director at Motors.co.uk, Andy Coulthurst, said: 'The cutting-edge, new Flex websites are developed in-house by our team of technical experts to help dealers capitalise on the latest advances in web design. 'By using responsive technology, dealers can save money and time, avoid having to duplicate content and give customers the best possible online experience, regardless of their access point.'
'The days of long, expensive web briefing periods are over. In the past, it could take months before a website made it from concept to live platform. With Flex, a dealer can be online with a new, sophisticated, functional and well-designed website in a matter of weeks, and all within a cost-effective budget.'