DIGITAL car appraisal specialists AUTOi has launched a new trading platform bringing dealers and consumers together in a bid to disrupt the cash-for-car market.
Wizzle is a web service and smartphone application enabling consumers to easily create accurate and transparent vehicle appraisals with a view to selling their cars direct to interested dealers.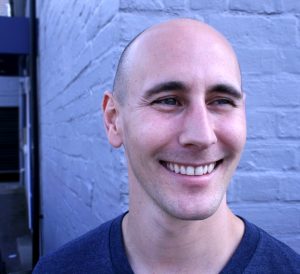 The platform has launched with a network of more than 3,500 dealer staff – representing 1,000 motor retailers – monitoring cars uploaded for sale daily by consumers. More than 200 cars were uploaded to the site by consumers in the first week, with the company aiming for 50 fresh uploads per day by the end of August.

Built around technology developed by the Bournemouth-based technology business to manage smart repair insurance claims, Wizzle is the first platform of its kind in an industry that typically relies on buying cars 'blind', with verbal, pro-forma and text descriptions only.
The upload and listing service is free to consumers, with no subscription cost for dealers, who instead pay a transaction fee on a completed purchase, pitched lower than a typical auction house commission.
Launched on August 1, the first transaction was completed within three hours when Mazda dealer Carl Banfield, Operations Manager of Bourne Road Garage Ltd, in Crayford, Kent, bought a CX-5 Sport from a private local seller.
Dealer margins are protected by sidestepping any middleman while they are also protected from timewasting misdescriptions by a fully transparent appraisal, including clear photographs. For consumers, trust in Wizzle delivering a 'fair' price is encouraged by the likelihood of multiple dealers bidding in competition for the most desirable cars.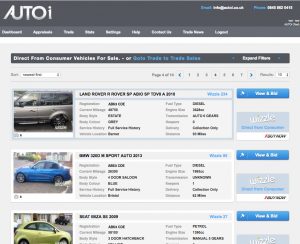 AUTOi founder, Sébastien Duval, pictured, said: 'The cash-for-car market has grown massively but often comes in for criticism in the consumer press for allegedly underpaying on the true value of consumers' cars. But we all know that dealers also need protection from unscrupulous sellers and misleading vehicle descriptions.
'At the same time, the number of premium quality vehicles hoovered up by the big cash-for-car names has added to the stocking pressures on dealers missing out on part-exchanges and needing other sources to keep their forecourts fresh.
'By bringing consumers and dealers together on the level playing field of a transparent appraisal, description and auction process, Wizzle aims to create a genuine win-win for both sides.'
Dealers access the Wizzle listings through the AUTOi system, with free accounts created for those not already using the AUTOi appraisal process.
Accompanying every vehicle record uploaded to the system, dealers see a 'CAP Live' and latest Black Book valuation, together with an Experian AutoCheck provenance and outstanding finance report. Dealers can customise the Wizzle notification service to alert them whenever suitable stock becomes available on the system. Parameters range from make and model types to price ranges and location.
MORE: BCA strengthens UK auction network management team
MORE: New car figures stall after Brexit, SMMT figures show
MORE: CitNOW broadcasts more video each day than the BBC
On SuperUnleaded.com: Car Reads Out Every Apple Emoji, We Fall Asleep