BANGERS4BEN 2015 is now over and our teams are eagerly thinking ahead to next year's event.
'Which car to go for?', and 'what wacky character to impersonate?' are the questions at the forefront of everyones' minds.
Because, whilst the rally isn't a race, there are always awards to be won, and this year's came in the form of 'Best Costume', 'Best Car' and 'Best Tweet'.

Whilst the latter two categories saw stiff competition vying for the prizes, the category of Best Costume was a no brainer.
Kenneth Perrin, of Team Pure Triumph wowed the opposition with his two outfits.
Driving a `Dukes of Hazzard' themed Ford Mondeo alongside team mate Kevin Lington, Kenneth swapped between Daisy Duke and Boss Hogg, outfits which shared the same pair of white cuban heeled cowboy boots.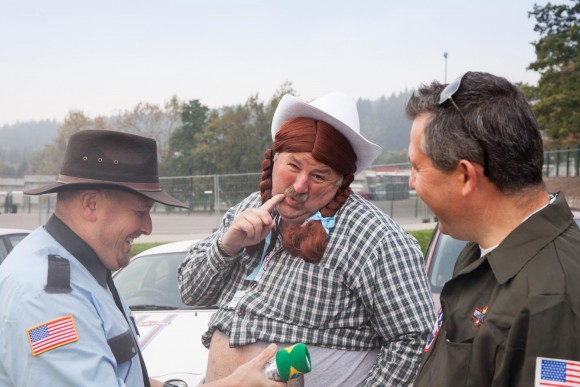 Daisy was the preferred costume by far, and Kenneth really played the part with lots of pouting and posing.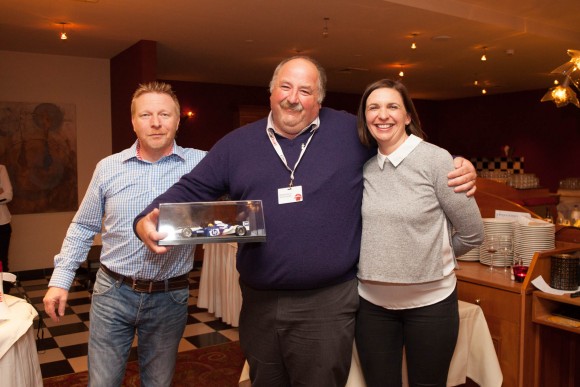 With so many characterful cars, the award of Best Car was hotly debated. It was eventually settled that the DeLorean was a big hit, but with two DeLoreans, the judges had a tough decision between the two.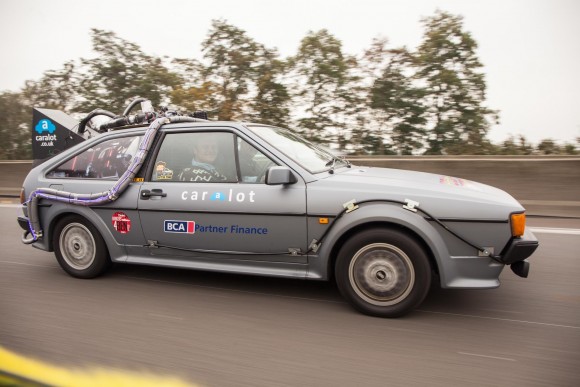 Caralot's Jamie Caple and Nick Donald's enthusiastic outfits tipped the scales in favour of their DeLorean. The pair dressed as characters from Back To The Future 1, 2 and 3 during the trip.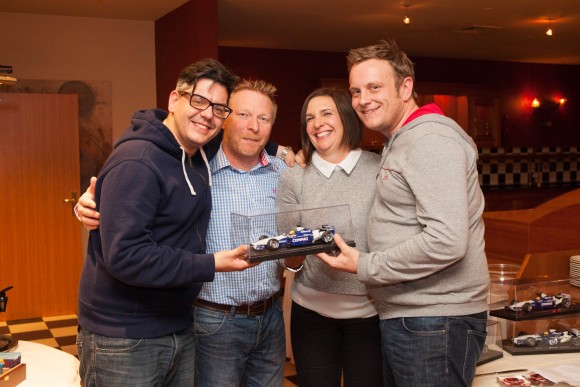 This year's Bangers4BEN teams tweeted prolifically throughout the whole event, and with some hilarious antics and even funnier observations, it was hard for the judges to choose their favourite.

Will Blackshaw's tweet struck a chord with Kelly and Andy, who, along with everyone else, faced some fraught moments on the many miles of autobahn that lacked a petrol station.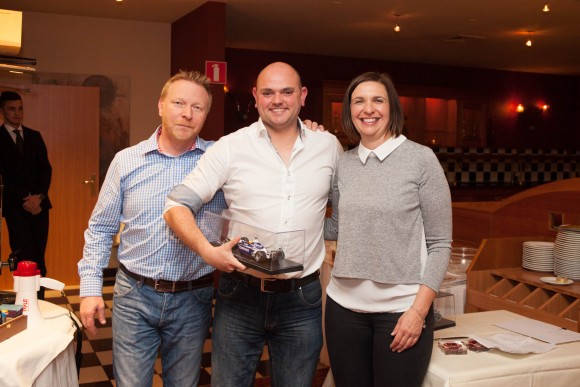 Individual awards aside, a massive congratulations is due to everyone who took part in Bangers4BEN 2015 and helped to make the event such a success.