IT WAS as we were stood by the side of the Autobahn in Kampfelbach, whilst the police inspected our comrades' car, that we realised the hilarity of our situation. 
'Are these securely attached?' the elder of the two asked, tapping at the handmade fins on the back of the Honda Prelude, 'they won't fall off?'
Seemingly satisfied by the DeLorean drivers' reassurances, the police turned their interest to the event itself, asking question after question and posing for photos with our group.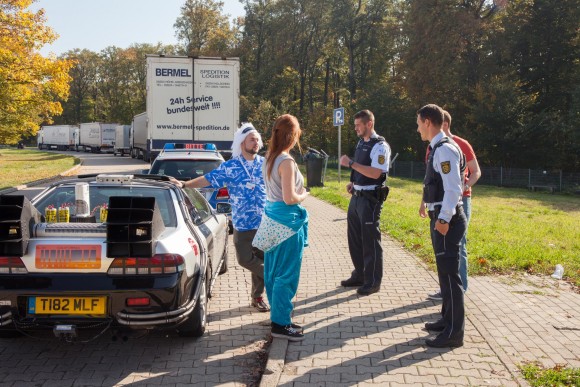 The day had started in a much more organised fashion than the first. Bangers had begun to leave the hotel from seven'o'clock, and by the time that our two-car convoy left at half past eight, the vast majority had set out on the 420 mile journey.
With both cars being driven by 'virgin Euro drivers' for the first stint, the passengers communicated via walkie talkies, sharing their fears of imminent collisions on the wrong side of the road.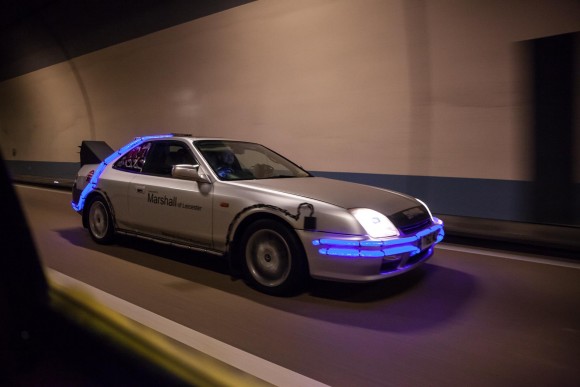 Luckily, no such incidents occurred and by 11am we had crossed the border into Germany.
However, we only realised the country change when the road-signs no longer made sense, and after a quick numberplate check, we confirmed that we were in fact now in the home of Bratwurst and Sauerkraut.

Miles of German Autobahn followed, broken up only by passing bangers, and attempts to break the Cinquecento's claimed top speed of 94mph.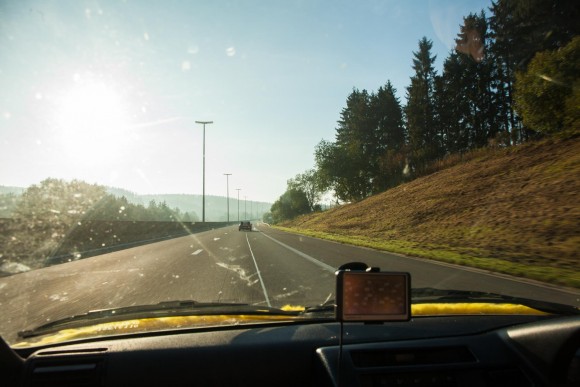 Upon finding himself on a downhill straight, Fleetwood floored the accelerator, and with the rev count approaching 5,500 we finally approached the 90mph mark.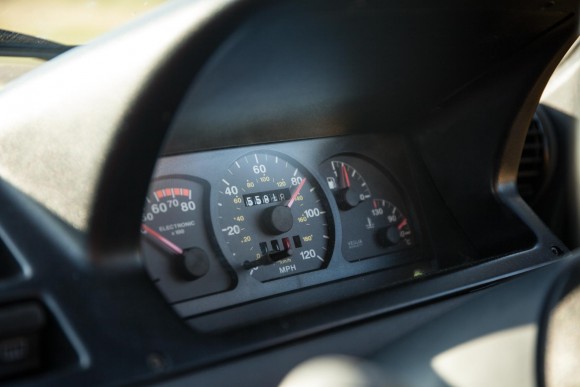 With the excitement of the day over, we set our satnav for the BMW museum in Munich.
Unfortunately due to the limited speed of our convoy, we didn't arrive until 20 minutes before closing, and so a speedy lap of the museum commenced. Soon, the heavy-duty doors of the museum's galleries began to close, and we took the hint to leave, heading towards our nearby hotel.
Again, we arrived after almost everyone else – apart from three cars that were stuck in various locations along the route, according to tracker.co.uk/b4b.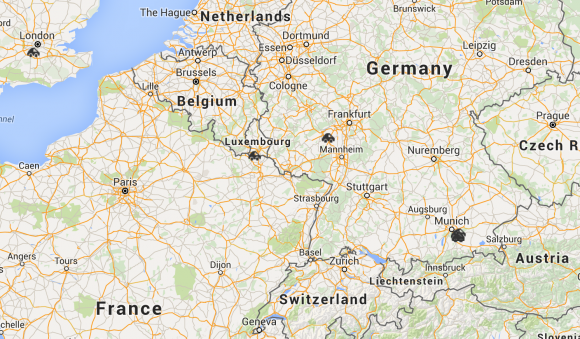 Nevertheless, the atmosphere as we sat down for dinner was jubilant – we had made it to Germany!
And with a late start in the morning – beer all round.