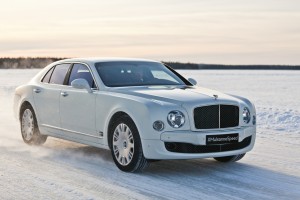 BENTLEY today opens its newest dealership in the Swiss town of Cham. In partnership with the AMAG Group, Bentley Zug is in the international economic corridor between Zurich and Lucerne.
The new dealership is in one of Cham's finest historical buildings in the heart of the town. It reflects Bentley's new global corporate identity which takes inspiration from the company's 95-year history, while drawing on influences from the best in contemporary luxury.
Covering an area of 400 square metres, the dealership presents a uniquely British feel and is executed with typical Bentley craftsmanship and attention to detail. In the 'personalisation area' customers are afforded an exclusive, tactile and sensory experience in which to specify their car.

Roberto Battistini, general manager of Bentley Zug, will ensure that Bentley customers receive the highest levels of service. He said: 'To sell and service a Bentley is a huge privilege. We are delighted to be able to receive our customers in these exclusive surroundings.'
This latest addition takes the number of Bentley dealerships in Switzerland to five (Basel, Zurich, Zug, Geneva and Lugano) with a further four service centres available to customers in Bern, Gstaad, St. Gallen and Lausanne. In total, Continental Europe now has nearly 50 sales sites, the second largest network region for Bentley.
Robert Engstler, regional director Bentley Europe, comments: 'Switzerland is the third largest market in Europe for the Bentley brand.
'The opening of the new dealership in Zug is yet another milestone in our long-term commitment and investment in the region.'

MORE: Motorist caught doing 136mph in a 60mph zone
MORE: New Mitsubishi dealership opens in Macclesfield
MORE: Renault's top dealers rewarded at Paris ceremony
On SuperUnleaded.com: This Range Rover pick-up is truly hideous