In the first of a new series, Sue Baker, motoring journalist at WeBuyAnyCar.com,
writes about automotive issues.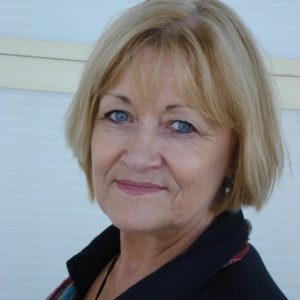 Now here's something rather odd. Every 20 seconds throughout last year, a new car drove off a production line in a British factory. The UK's car plants are on a building boom. They made more than 1.5 million vehicles in 2014.
That is more than even the French could manage, and certainly more than Switzerland, which doesn't really have a motor industry at all. Meanwhile Britain is churning out a constant stream of excellent cars made by Jaguar, Land Rover, Vauxhall, MINI, Rolls-Royce and Bentley – to list the home-bred brands – as well as vast quantities of Nissans, Toyotas, and Hondas.

So isn't it quite bizarre that while Switzerland and France both play host to major international motor shows, with an annual event in Geneva and a biennial one in Paris, Britain doesn't have one of its own? The last official British Motor Show was staged back in 2008, at ExCel in East London. Then the recession intervened, and the next one planned for 2010 at the same venue was cancelled. A proud history of British motor shows dating back more than a century was sadly at an end.
It was left to Goodwood, with its annual Festival of Speed, to step into the breach and launch a low-key Moving Motor Show that was first staged in 2010, and has taken place annually since then. But popular though it is, a test-drive motor show on a modest scale in rural Sussex is hardly a major international event.


So it is timely there are plans for a new motor show to be staged back in the capital next summer. The London Motor Show is currently in the planning stage and will happen next May, from Thursday 5th to Sunday 8th. It will be at a new venue in Battersea Park, where the Evolution centre is an indoor show space already used for other exhibitions. The new show even has a Royal patron, in HRH Prince Michael of Kent.
Looking back across the history of motor shows in the UK, it has been a moving feast of automobilia across the decades. The first British motor show was in 1896, coming only 10 years after the invention of the motor car. It took place at the Imperial Institute in London's South Kensington, and was organised by an early car club.

By 1903 the Society of Motor Manufacturers and Traders had been formed, and it staged the first official British motor show at Crystal Palace that year. It then moved to Olympia until the mid-1930s, going next to Earl's Court until 1976, then it zoomed north to the National Exhibition Centre in Birmingham every other year until 2004. A switch back to London lasted for only two shows at ExCel.
Britain deserves a motor show, so next May's dates are already in my diary. Let's hope the motor industry gives it the support it needs to become an ongoing success.