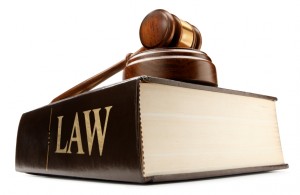 A CAR dealer who sold a BMW that still had more than £22,000 of credit left on it has been sent to prison for 18 months.
Joseph Nabil, 38, trading as JL Trade Group of Poole, sold the car to a customer in Lower Earley, Berkshire, having advertised it as checked with Experian and HPI, but a probe was launched by West Berkshire and Wokingham Trading Standards Service when the new owner got in touch after discovering that £22,008 was still owed to BMW Finance.
The inquiry showed that the previous owner, on whose behalf Nabil was selling the car, was told the sale would clear the credit, but that never happened and the previous owner only got a small amount from the sale, leaving him out of pocket for the full sum, which forced him to sell his house to pay the finance firm. The purchaser, meanwhile, was saddled with months of problems.

At an earlier hearing at Reading Crown Court, Nabil, of Gracie Mews, Wimborne Road, Bournemouth, had admitted three counts of fraud by false representation contrary to sections 1 and 2 of the Fraud Act 2006 plus one count of engaging in unfair commercial practice by misleading omission contrary to regulation 6 of the Consumer Protection from Unfair Trading Regulations 2008.
Returning to the crown court for sentencing, he was given three concurrent 18-month prison terms for the Fraud Act offences and a 10-month concurrent jail sentence for the Unfair Trading Regulations offence.
According to getreading.co.uk, Judge Ian Grainger said Nabil had shown 'disgraceful dishonesty from the very beginning' and 'the effect on the victims was appalling', although he made note of that fact that Nabil's business had been having money problems at the time and that Nabil had entered timely guilty pleas.
It transpired that the crimes took place just days after Poole Trading Standards had quizzed Nabil over alleged offences it was looking into.

After the sentencing, Sean Murphy, West Berkshire and Wokingham Trading Standards Service's trading standards manager, said: 'The penalty reflects the severity of the offending in this case.
'We hope this sends a clear message to any trader thinking of committing fraud against innocent consumers that this type of behaviour will be investigated and, where appropriate, prosecution will follow.'